Barack Obama releases 10 Guantanamo Bay inmates before Donald Trump 'loads it up with bad dudes'
Outgoing president persuades Oman to take quarter of remaining prisoners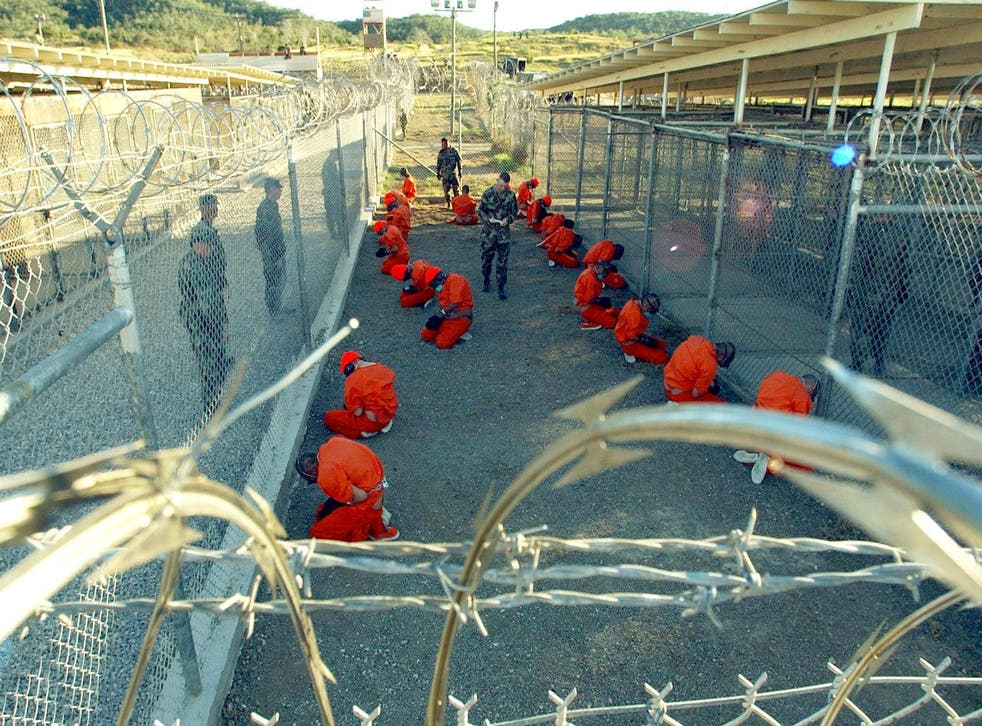 Barack Obama has released 10 inmates from Guantanamo Bay before Donald Trump potentially tries to fulfill his promise to fill it with "some bad dudes".
Mr Obama has persuaded Oman to take in 10 of the remaining few inmates being kept at the controversial prison.
The outgoing president is set to fail on his promise to close down the facility, which forms part of a US air base in eastern Cuba, before he leaves office on Friday.
Oman confirmed on Monday that it had agreed to take in almost a quarter of the camp's remaining prisoners.
"To meet a request by the U.S. government to assist in settling the issue of the detainees at Guantanamo, out of consideration of their humanitarian situation, 10 people released from that prison arrived in the Sultanate of Oman for a temporary residency," a foreign ministry statement said.
It comes as Guantanamo officials prepare for a potential expansion of the prison following Mr Trump's election, having spent years believing the facility would be closed. They are said to be confident they can house up to 150 additional inmates without having to expand the prison facilities.
It is unclear exactly what Mr Trump plans to use Guantanamo, nicknamed Gitmo, for. He has said only that he wants to "keep it open" and "load it up".
In pictures: Obama's advisers

Show all 3
Speaking at a rally early last year, the Republican said: "This morning, I watched President Obama talking about Gitmo, right, Guantanamo Bay, which by the way, which by the way, we are keeping open. Which we are keeping open ... and we're gonna load it up with some bad dudes, believe me, we're gonna load it up."
Earlier this month, four Guantanamo prisoners were released to Saudi Arabia as the Obama Administration desperately tries to empty the prison before handing office to Mr Trump and his team on 20 January.
The four inmates were Yemeni and had been held at Guantanamo for more than 14 years without being charged. They were suspected of having links to al-Qaeda but never stood trial.
The prison's population has now been reduced to 31, with 15 cleared for release - a significant decrease from the 684 inmates that were kept at the site in 2003.
Mr Obama has repeatedly vowed to close Guantanamo Bay but proved unable to do so. One of the difficulties his administration has encountered is unwillingness by other countries to take in Guantanamo prisoners.
Join our new commenting forum
Join thought-provoking conversations, follow other Independent readers and see their replies