Barack Obama's lawyers are teaming up to take on Donald Trump to 'protect democracy'
United to Protect Democracy, named after a line in Barack Obama's farewell address, aims to hold the US president to account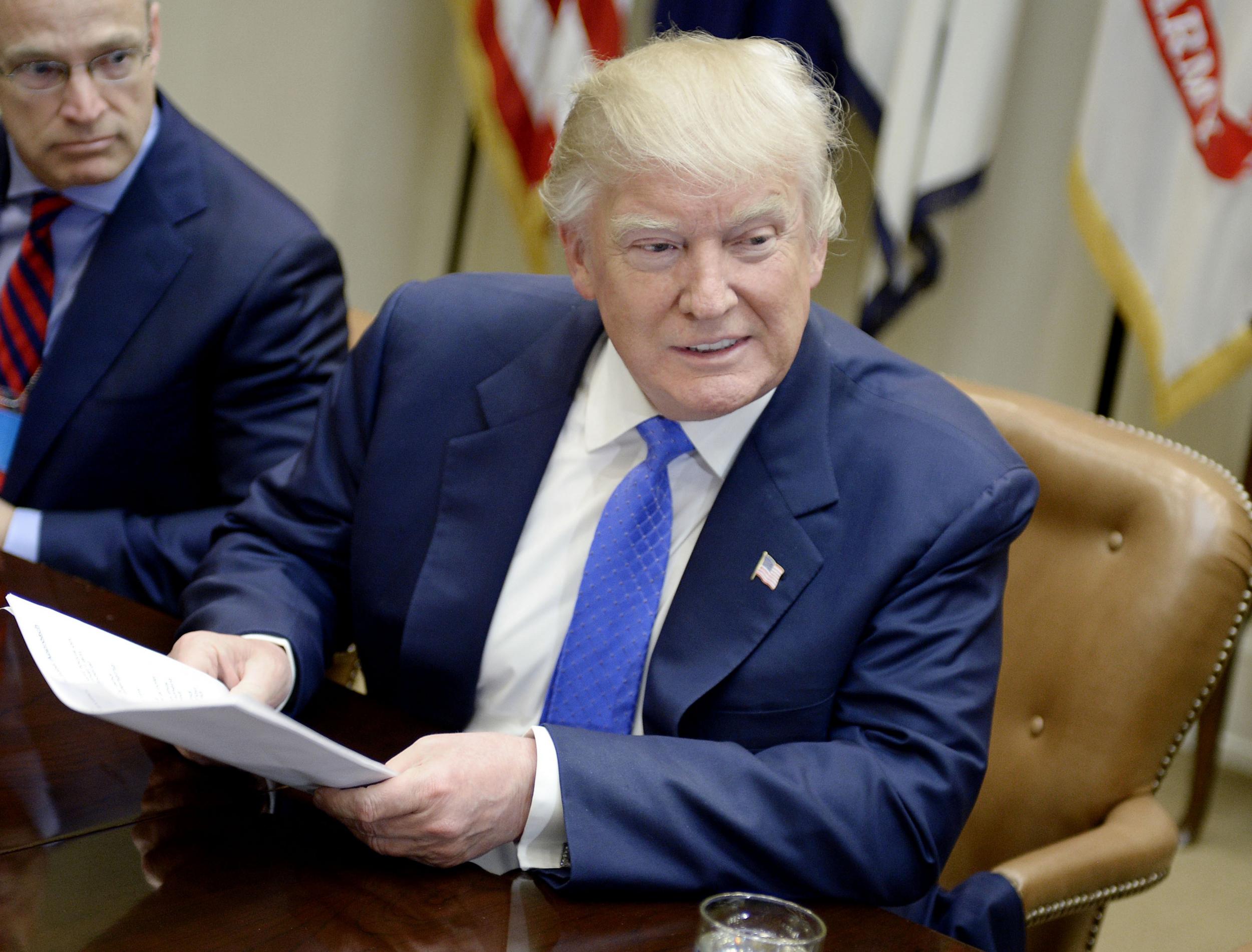 A group of senior lawyers who helped the Obama administration develop and stick to a code of ethics have formed a team that will attempt to force Donald Trump to abide by the rules.
By holding the president accountable, the new organisation hopes to protect against a gradual slide into authoritarian rule in the United States.
United to Protect Democracy, named after a line in Barack Obama's farewell address, has already raised a $1.5m (£1.2m) operating budget and hired five staff. It plans to hire five more in the coming months.
The non-profit intends to explore issues that have not been exposed by the media yet, for instance the possibility that White House staff may have intervened in and intimidated regulatory agencies.
Ian Bassin, an associate White House counsel during the first three years of the Obama administration, is leading the group.
He told Politico that he feared that without actionm democracy in the United States could be gradually eroded by the Trump administration.
"When people hear concerns about democracies declining into authoritarianism, they expect that moment to come in a singular thunderclap where everyone can see that this is the time," he said. "In reality, often times, democracies decline over a period of years that happen through a series of much smaller steps."
The controversial orders Donald Trump has already issued
Show all 9
The group has submitted 50 Freedom of Information Act requests and intend to share their findings with reporters. Mr Bassin said it will also hire a campaigns director who will use the information gathered to support demands for greater congressional oversight. If necessary, it will file lawsuits too.
The organisation is also hoping to establish itself as a base for government employees worried about ethics violations, including those who might go on to become whistleblowers.
It is also hoping to produce a website that can be a resource for them.
Under the Obama administration, Mr Bassin spent much of his time working on ethics questions such as how best to prevent politics and favouritism from influencing independent agencies.
Trump says he may use the military to deport undocumented immigrants
He aims to hire other lawyers with similar experience and has several on board already.
"As people who had the privilege of serving at the highest level of our government, we understand those guardrails, where people might come up against them and what the tools are that we have as private citizens to hold our government accountable," he said.
While other organisations are challenging Mr Trump within the existing framework, Mr Bassin said he is focused on the potential constitutional crisis that would occur if, for example, the White House directly defies a judicial ruling.
"We need an organisation that is specifically and holistically focused on that worst-case scenario," he added.
Asked about the group, White House press secretary Sean Spicer, insisted Mr Trump's administration had "raised the level of ethics training and oversight to a new level compared to the practices of the previous administration."
Join our commenting forum
Join thought-provoking conversations, follow other Independent readers and see their replies