Barack Obama receives standing ovation while having lunch with Bono in New York
This is by no means the first time Obama and the activist musician have crossed paths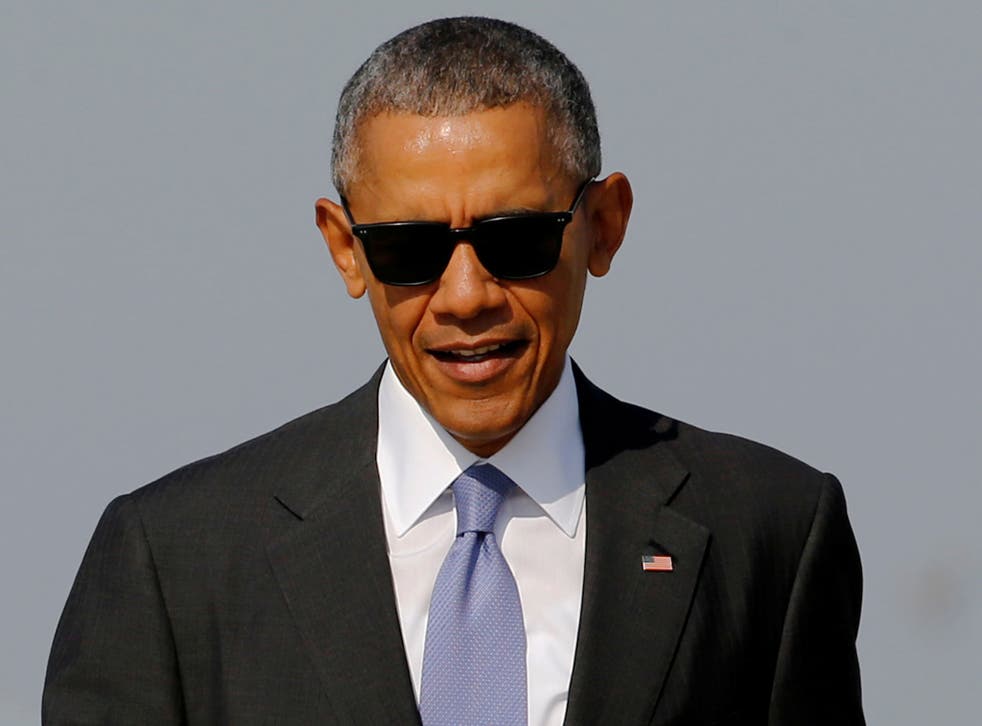 Since leaving the White House, Barack Obama has developed a knack for attracting applause everywhere he goes.
The latest example took place in Upland restaurant on Park Avenue in New York. Diners took pictures of the former US president and Michelle Obama as they had lunch with Bono and his 27-year-old tech entrepreneur daughter, Jordan Hewson.
One of the restaurant's customers was captured on video shouting "We love you Obama!" and the whole restaurant got on their feet and applauded the couple as they left, according to People magazine.
This is by no means the first time Obama and the activist musician have crossed paths. Official White House photographer Pete Souza recently shared a photo of Bono singing to Obama during a visit in 2011. He invited Bono and Alicia Keys to the White House for a lunch in 2011.
According to Souza, Bono picked up a guitar and strummed some of the Beatles' "Norwegian Wood" for the president, prompting him to turn to his photographer and ask, "How cool is this?"
Michelle Obama as the First Lady

Show all 11
Along with her daughters, Ms Obama had lunch with Bono in 2013 during the G8 Summit in Northern Ireland.
Since the Obamas have left the corridors of power, they have enjoyed some downtime. Obama went kitesurfing on Mosquito Island on the British Virgin Islands alongside another high-profile friend Richard Branson. Sporting a backwards baseball cap and flip-flops, Obama looked more relaxed than ever.
Join our new commenting forum
Join thought-provoking conversations, follow other Independent readers and see their replies