Barack Obama reaches highest approval rating in his second term as President
The Gallup survey disclosed the results as the outgoing president races to protect his legacy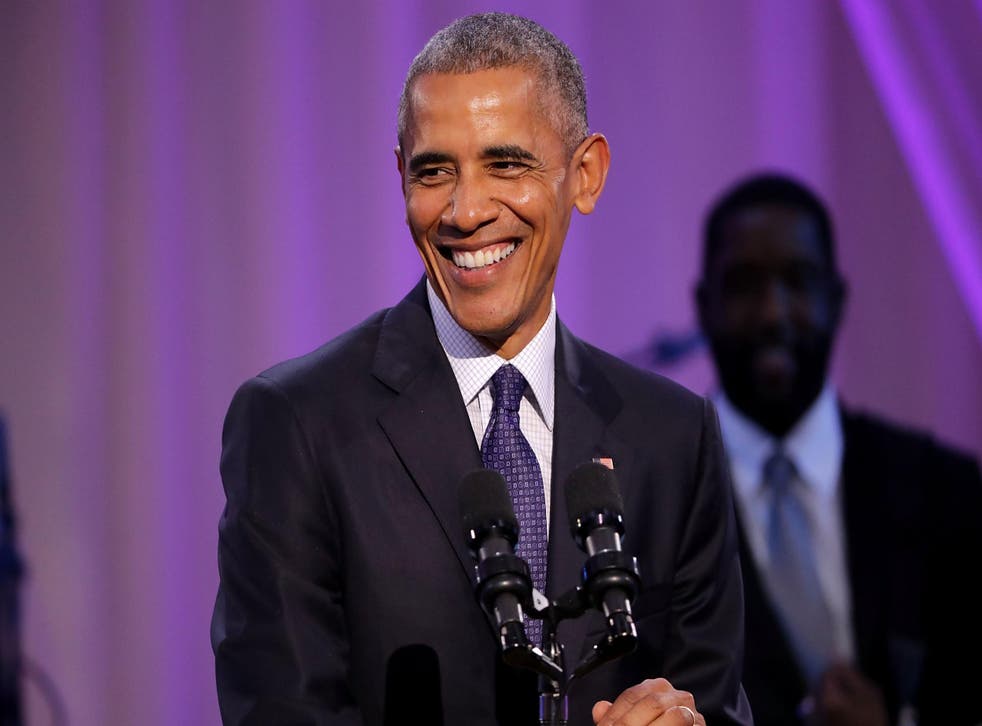 President Barack Obama has achieved his highest approval rating of 57 per cent during his second term in the White House, just two months before he hands over to Donald Trump.
A new poll by market researchers Gallup, which surveyed 3,561 adults, found that his approval rating surpassed his previous rating of 55 per cent in early October. It also jumped past his 53 per cent rating in the first week of November.
Presidents often receive an uptick in their popularity score after being perceived as "lame ducks" in the White House, waiting to hand over to a new president.
Presidents George H W Bush and Bill Clinton saw their ratings jump by nine and six points respectively after Americans voted in their successors.
Mr Obama has until 20 January to protect his eight-year legacy, which includes the Paris deal on climate change with the United Nations, the Obamacare health plan and the nuclear deal with Iran.
Despite Republican leaders' attempts to halt any new legislation before Mr Obama leaves the White House, he has insisted his authority continues for the next two months. His team wants to get 13.8 million people to enrol or re-enrol for Obamacare over the next few months.
Mr Obama's highest approval rating from Gallup was 67 per cent soon after he was inaugurated in 2009.
His score reached a nadir of 40 per cent in late 2014 but has steadily climbed since then.
On a trip to Greece this week, president Obama said people voted for Mr Trump to "shake things up" but that he thought he had done "a pretty good job".
"I think I can make a pretty strong argument that the policies that we put forward were the right ones," he said.
"We've grown faster than just about any advanced economy and the country is indisputably better off. Those folks who voted for the President-elect are better off than when I came into office for the most part. We'll see whether those facts effect people's calculations in the next election."
Obama says US is better off since he was elected
President Ronald Reagan reached 57 per cent – Mr Obama's current rating – in 1988 after he was elected, a man that Mr Trump has often sought to emulate regarding his outsider status and his tax plan.
The Gallup poll was conducted between 7 and 13 November with respondents living in all 50 states plus the District of Columbia.
Register for free to continue reading
Registration is a free and easy way to support our truly independent journalism
By registering, you will also enjoy limited access to Premium articles, exclusive newsletters, commenting, and virtual events with our leading journalists
Already have an account? sign in
Register for free to continue reading
Registration is a free and easy way to support our truly independent journalism
By registering, you will also enjoy limited access to Premium articles, exclusive newsletters, commenting, and virtual events with our leading journalists
Already have an account? sign in
Join our new commenting forum
Join thought-provoking conversations, follow other Independent readers and see their replies