Barack Obama's White House home revealed in new photographs
There's fresh flowers, family photos, a Cezanne painting and the President's Grammy award on show, for starters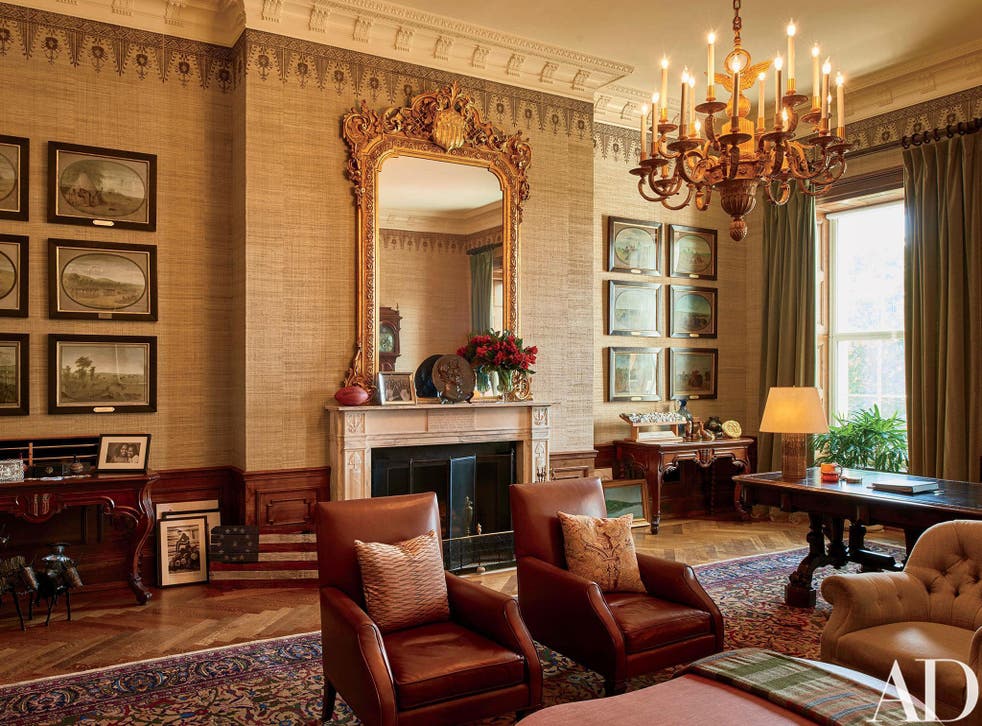 The Obamas may be preparing to leave the White House, but before they do they have opened up their private rooms to be photographed for the first time, showing just what the First Family have been calling home for the past eight years.
The Architectural Digest photos reveal the Obama's private areas on the second floor of the White House for the first time. The Obamas worked with designer and decorator Michael Smith to create their home within the White House. All involved were keen to keep within the traditions of the residence while also adding modern touches to it, the magazine reported.
"Because of Michael Smith, the private residence of the White House has not only reflected our taste but also upheld the proud history of this building. Above all, it has truly felt like a home for our family," Mrs Obama told the magazine.
The State Floor's Old Family Dining Room was opened to the public for the first time in the history of the White House last year, at the request of the First Lady. The artwork has been chosen from the White House permanent collection and features abstract works by American artists. On the left sits a piece by Robert Rauschenberg, while on the right is a piece by Alma Thomas, the first African American woman artist represented in the White House.
A 1950 pictorial weaving by German-American textile artist Anni Albers has been adapted into a large rug covering much of the room's floor space, while a tea service from the 1939 New York World's Fair sits on a sideboard.
The Treaty Room is filled with memorabilia, from Obama family photos to a personalised football sitting on the mantelpiece with the president's name on it to one of his two Grammy awards placed on a desk nearby. The room is where the president often retreats at night, and he uses its namestake table, which has been in the White House since 1869, as a desk.
The Yellow Oval Room shows pieces by Paul Cezanne and Daniel Garber on the walls and the antique Denis-Louis Ancellet desk where the Camp David peace accords were signed in the foreground. Now the table bears fresh cut flowers and a hardcover copy of the script of Hamilton, the Pulitzer Prize-winning hip hop musical about America's founding fathers.
Additional reporting by AP.
Join our new commenting forum
Join thought-provoking conversations, follow other Independent readers and see their replies