Baruch College Hazing death: 37 people charged over death of Asian American student in initiation ritual
The parents of the 19-year-old student have welcomed the charges
Andrew Buncombe
Tuesday 15 September 2015 13:44 Comments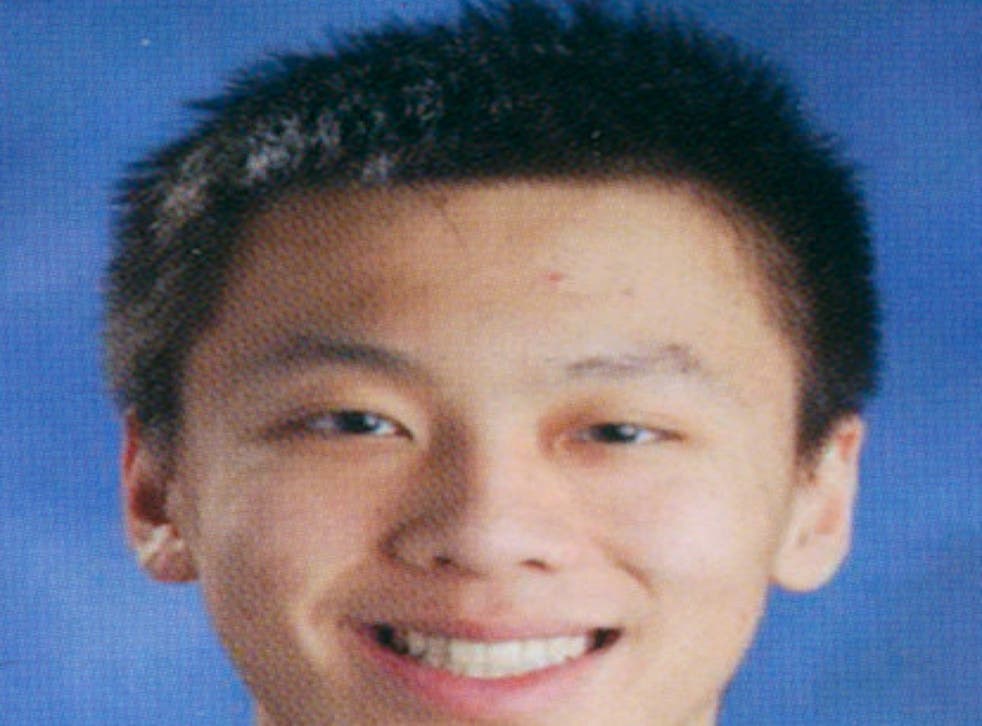 More than 30 people have been charged over the "hazing" death of a first year Asian American student who was died during a college's rural retreat in Pennsylvania.
Five fraternity members from New York's Baruch College will face murder charges in connection with the death two years ago of Chun Hsien Deng. In total, 37 people will be face a variety of charges, including assault.
The 19-year-old first year student, who went by the name Michael, died during the retreat held by members of the Pi Delta Psi fraternity – an Asian American association - in December 2013 at the Pocono Mountains.
Officials said he was blindfolded and made to wear a backpack weighted with 20lbs of sand while trying to make his way across a frozen yard as members of the fraternity tried to slam him to the ground.
During at least one tackle, the Associated Press said, he was lifted up and dropped on the ground in a move known as spearing. He complained his head hurt but continued participating and was eventually knocked out, the police said in a news release.
Prosecutors have started filing the charges and expect all the charges to be filed within the coming weeks, officials said.
The New York Times said that after the announcement of Monday's charges, Mr Deng's parents issued a statement welcoming the decision by prosecutors.
"Too many families have been devastated as a result of fraternity hazing, with at least one student dying every year from hazing since 1970," the Dengs said.
"Fraternities and their members must be held accountable, and this step by authorities is an important one."
In Mr Deng's honour, the family said it would continue pursuing a wrongful-death lawsuit seeking changes in Pi Delta Psi and other fraternities, so "other parents will be spared the loss of a precious child".
Register for free to continue reading
Registration is a free and easy way to support our truly independent journalism
By registering, you will also enjoy limited access to Premium articles, exclusive newsletters, commenting, and virtual events with our leading journalists
Already have an account? sign in
Join our new commenting forum
Join thought-provoking conversations, follow other Independent readers and see their replies