Baton Rouge shooting live: Three lawmen killed, gunman named, Obama speaks - latest updates
The area is still locked down as investigations continue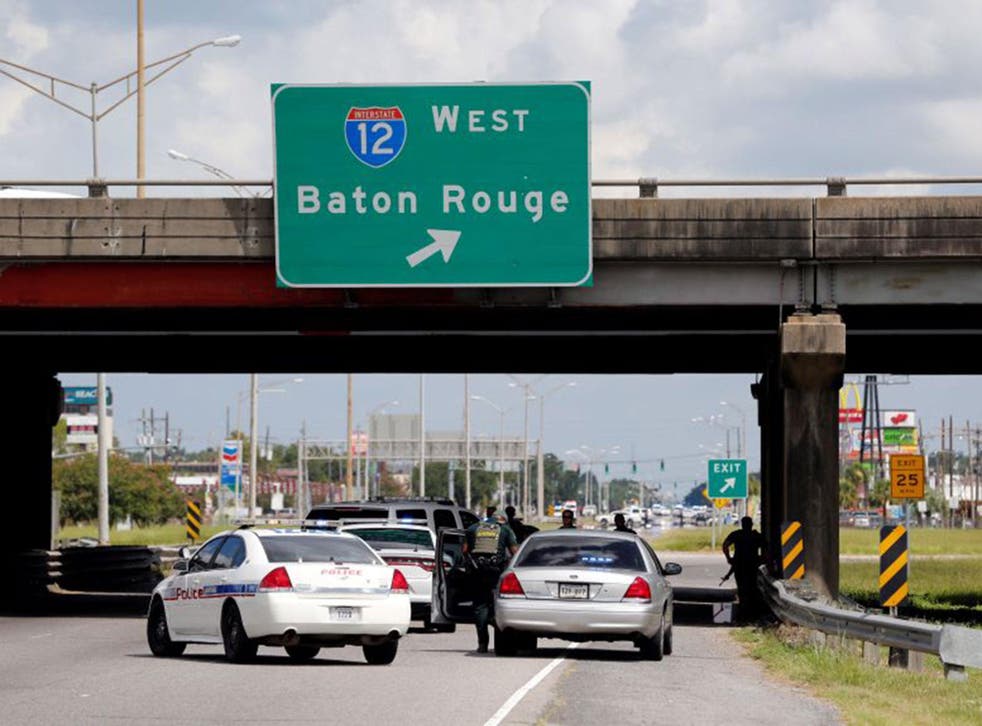 Here are the latest updates:
Three police officers confirmed dead, three injured. 
The alleged gunman is dead, two 'persons of interest' detained
The alleged gunman has been named as Gavin Long
Baton Rouge is no longer in an 'active shooter' scenario
President Obama has called for unity
----
Police in Baton Rouge, Louisiana, are investigating the shooting of numerous police officers.
Three officers are dead, and three are wounded, one critically. One suspect is also dead.
Tensions are high in the Baton Rouge. Earlier in July, the city was the scene of a deadly encounter between a black man, Alton Sterling, and white policemen. The circumstances of the Mr Sterling's death caused widespread outrage. He was shot by police officers after being pinned to the ground and bystanders captured the violence on video. The US Department of Justice is currently investigating the death.
It also sparked a wave of protests across the country, including in Dallas, Texas. At one of the protests in this city, a gunman opened fire on white officers assigned to the protest, killing five of them.
The killings triggered outrage in the US and further inflamed already tense relationships between some African Americans and the police. The high powered weapons used in the incident also reignited the debate on America's relaxed gun laws.
Register for free to continue reading
Registration is a free and easy way to support our truly independent journalism
By registering, you will also enjoy limited access to Premium articles, exclusive newsletters, commenting, and virtual events with our leading journalists
Already have an account? sign in
Register for free to continue reading
Registration is a free and easy way to support our truly independent journalism
By registering, you will also enjoy limited access to Premium articles, exclusive newsletters, commenting, and virtual events with our leading journalists
Already have an account? sign in
Join our new commenting forum
Join thought-provoking conversations, follow other Independent readers and see their replies