Beau Biden dies: Tributes pour in after Democrat on the rise dies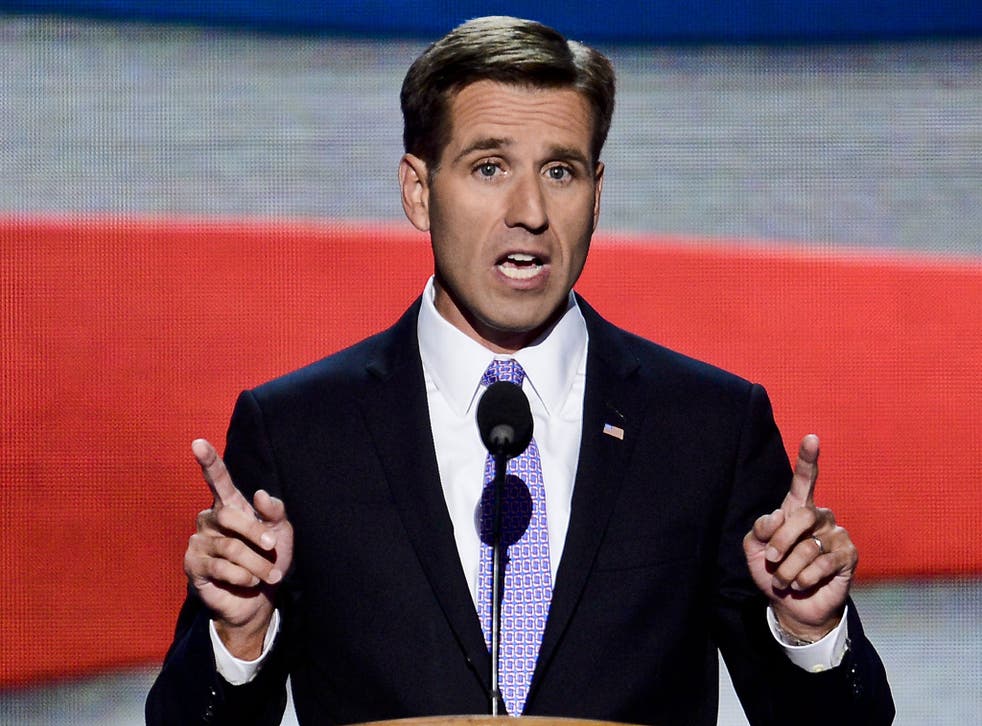 Tributes poured in from across the political spectrum following the death, on Saturday, of 46-year-old Beau Biden, a rising star in the Democratic Party and son of the Vice-President Joe Biden.
Joseph "Beau" Biden III was an Iraq War veteran who served two terms as attorney general of Delaware and was expected to run for governor in 2016. In a statement issued by the White House, the Vice-President said his son died following a battle with brain cancer. "In the words of the Biden family: Beau Biden was, quite simply, the finest man any of us have ever known," Mr Biden said.
Offering his condolences, President Barack Obama wrote: "For all that Beau Biden achieved in his life, nothing made him prouder; nothing made him happier; nothing claimed a fuller focus of his love and devotion than his family. Just like his dad."
Among those who later paid tribute on Twitter were the Democrat presidential candidate Hillary Clinton, and Liz Cheney, the daughter of former Vice-President Dick Cheney.
Beau was two years old in 1972, when he and his younger brother Hunter survived the car accident that killed their mother, Neilia, and one-year-old sister Naomi. A few weeks later, Joe Biden was sworn in for his first term as US senator for Delaware at his sons' hospital bedside. In 1977, at the urging of his sons, Mr Biden remarried. He and his second wife, Dr Jill Biden, had a daughter, Ashley, in 1981.
Beau Biden was elected attorney general of Delaware in 2006. In 2008 he took the national stage to introduce his father at the Democratic National Convention, weeks before shipping out to Iraq, where he spent a year serving in an administrative post. He served for two terms as attorney general before stepping down last year, ostensibly to prepare to run for governor.
His health problems stretched back to 2010, when he suffered a stroke that did not affect his speech or motor skills. Three years later he was diagnosed with brain cancer but, following surgery, was given a clean bill of health. However, the cancer reportedly returned earlier this year, and Mr Biden had been pursuing aggressive treatment up until his death. He is survived by his wife Hallie and their two children, Natalie and Hunter.
Register for free to continue reading
Registration is a free and easy way to support our truly independent journalism
By registering, you will also enjoy limited access to Premium articles, exclusive newsletters, commenting, and virtual events with our leading journalists
Already have an account? sign in
Register for free to continue reading
Registration is a free and easy way to support our truly independent journalism
By registering, you will also enjoy limited access to Premium articles, exclusive newsletters, commenting, and virtual events with our leading journalists
Already have an account? sign in
Join our new commenting forum
Join thought-provoking conversations, follow other Independent readers and see their replies