Ben Carson turned down role in Trump's cabinet as he said he had 'no government experience'
Mr Carson said: 'Having me as a federal bureaucrat would be like a fish out of water, quite frankly'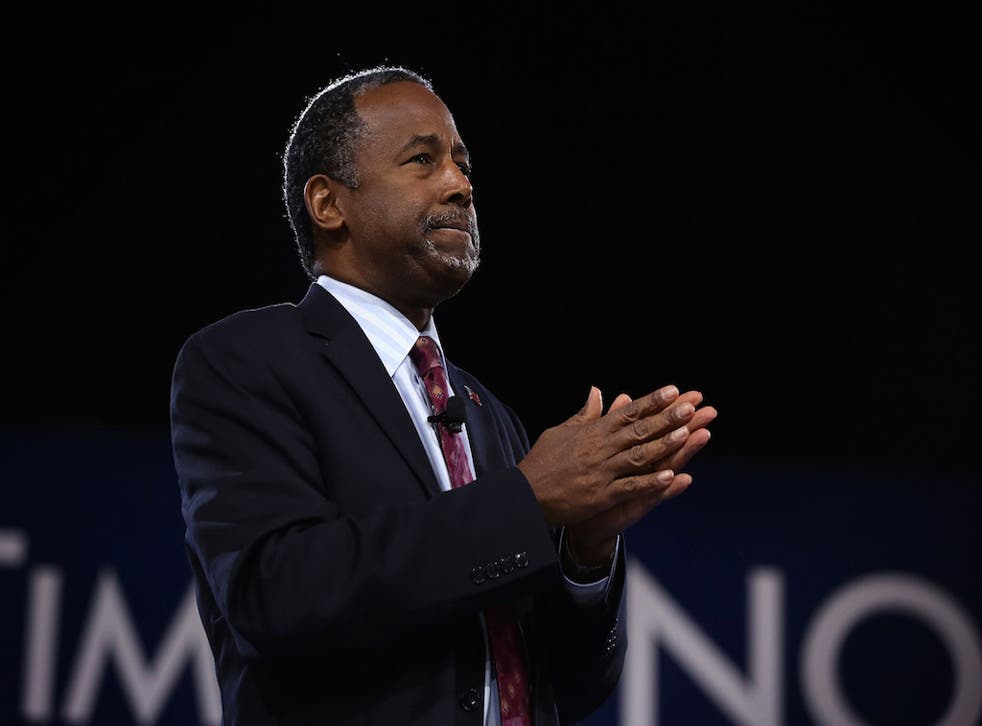 Retired neurosurgeon and former presidential candidate Ben Carson reportedly turned down a high-profile role in Donald Trump's government as he had "no government experience" and did not want to bring down his ally's presidency.
Mr Carson's close friend and business manager, Armstrong Williams, told The Hill that Mr Carson would only serve as an unofficial adviser.
Despite reports hat he had been offered the role of secretary of health and human services, Mr Williams said "everything was open to him" - and he refused.
"Dr Carson feels he has no government experience, he's never run a federal agency," he said.
"The last thing he would want to do was take a position that could cripple the presidency."
The retired surgeon in Florida told The Washington Post: "The way I'm leaning is to work from the outside and not from the inside.
"I want to have the freedom to work on many issues and not be pigeonholed into one particular area."
Ben Carson becomes aggravated in Katty Kay interview
He said he would be tempted to reconsider his stance if Mr Trump "absolutely needed him", but he added: "Having me as a federal bureaucrat would be like a fish out of water, quite frankly."
Mr Carson quit the presidential race in March.
He has since looked for other ways to make an impact outside of politics, including his Christian group called My Faith Votes.
Mr Trump has not yet announced any cabinet appointments. He has come under fire for making Breitbart News executive chairman Stephen Bannon his chief strategist, and placing Washington establishment figure Reince Priebus as his chief of staff.
Mr Carson praised Mr Bannon as a "very smart and wise counselor".
Join our new commenting forum
Join thought-provoking conversations, follow other Independent readers and see their replies