Bernie Sanders' brother says the media are still trying to decide whether Bill Clinton is a 'nice or terrible rapist'
Larry Sanders said Mr Clinton was an 'awful' president and that his brother Bernie is a 'true socialist'
Rachael Revesz
New York
Friday 19 February 2016 21:06 Comments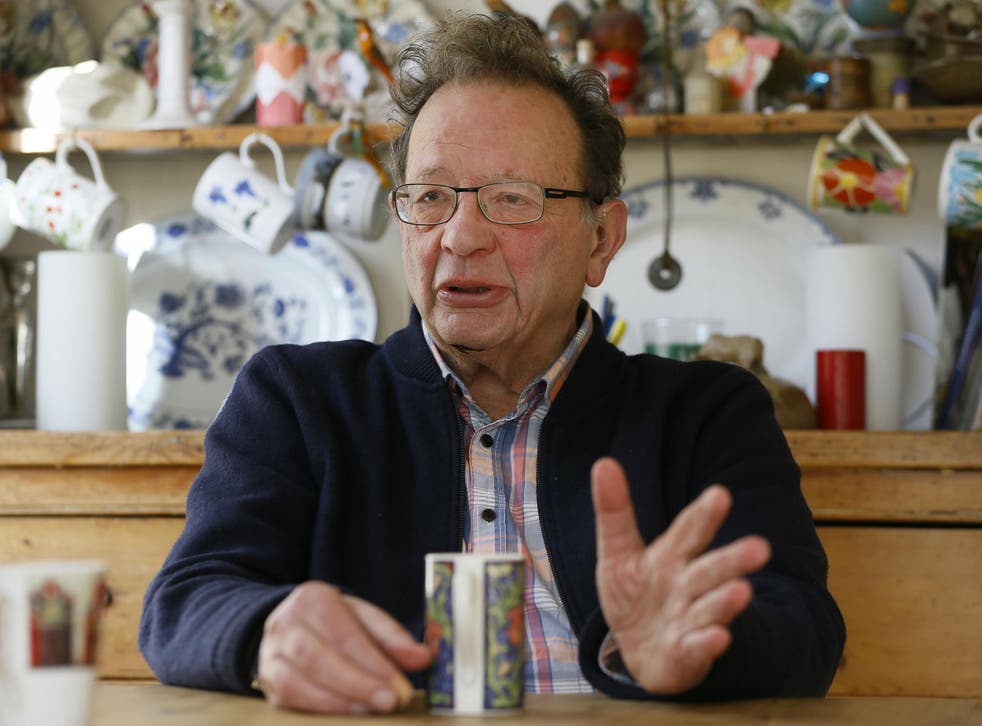 Bernie Sanders' older brother Larry has suggested that Bill Clinton was an "awful" President, compared to his brother who is a "true socialist", and that the media are too busy debating whether Mr Clinton is "really such a terrible rapist - or is he a nice rapist?"
Speaking to The Daily Beast in Oxford, England, Mr Sanders also said Hillary Clinton is "feeble" but reserved his real attack for her husband.
"Bill Clinton has leapt in to try and make it personal with Bernard," Mr Sanders said. "He was a dreadful president—in general—for poor people."
Mr Clinton was also more culpable for America's misfortunes than George H W Bush and George W Bush, the lawyer and social worker added.
"The imprisonment stuff stems back to him, the breaking up of the welfare system stems back to him, which caused a lot of miser, the trade deals - the NAFTA, a lot of bad key policies didn't come in under the Bushes," he said.
"The media have a lot to answer for, I think, you don't get that detailed discussion. You get: "Is Hillary a nice person? Is Bill really such a terrible rapist or is he a nice rapist?" It's at that level the discussion - so you can imagine that people could have a pleasant opinion but not based on the actual policies."
Juanita Broaddrick came forward in the 1990s to accuse Bill Clinton of rape in 1978, the Washington Post reported. Paula Jones accused him of sexual harassment and Kathleen Willey said he groped her without consent. None of the accusations led Mr Clinton to be charged with a crime, although he did pay Ms Jones to drop her lawsuit.
Larry Sanders said he has "real respect" for Hillary - she just has "very different" policies to his brother.
The older brother, 80, also blamed the Clintons' influence in the White House for minimising Bernie Sanders' role in the civil rights movement.
Larry Sanders was appointed UK Green Party health spokesman last week, and has spoken of his admiration for Labour leader Jeremy Corbyn.
"Bernard is a genuine socialist in his sense of class warfare - that he thinks there is not a national interest as there is an interest with sectors of this population," he said. "In that sense, his passion and the sense of conflict between the major owners and the rest of the population is very socialist - as socialist as Corbyn."
The two brothers remain very close, The Daily Beast reported, and they phone each other every other Sunday.
"He'll say, "I'm tired. It's sooooo haaaard." So I say, 'But it's going great?' and he says, "Yes, it's going great,'" said Larry Sanders. "I'm the outlet for that—I'm not sure he's even saying that to his wife."
Neither the Bernie Sanders nor the Clintons' campaign responded to The Daily Beast for comment.
Register for free to continue reading
Registration is a free and easy way to support our truly independent journalism
By registering, you will also enjoy limited access to Premium articles, exclusive newsletters, commenting, and virtual events with our leading journalists
Already have an account? sign in
Join our new commenting forum
Join thought-provoking conversations, follow other Independent readers and see their replies