Bernie Sanders: Socialist from Vermont set to announce campaign to be US President and challenge Hillary Clinton
Veteran politician from Vermont is expected to make official announcement later this month
Andrew Buncombe
Wednesday 29 April 2015 00:07 Comments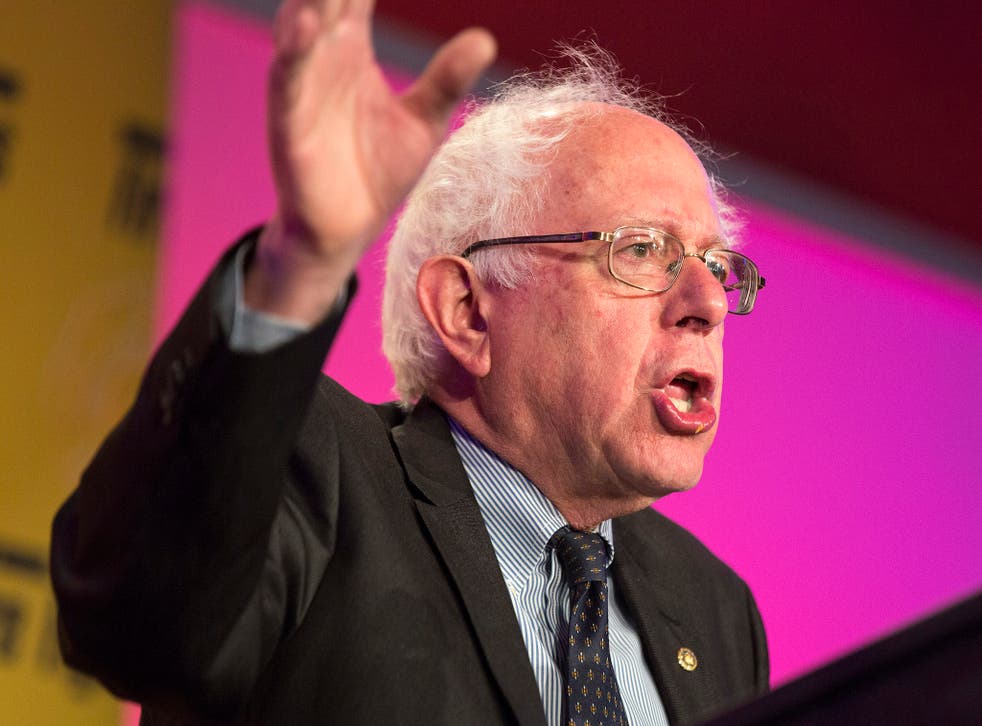 It is not yet quite official, but it seems that at least one self-declared socialist will be contesting the US presidency.
A flurry of reports said that Bernie Sanders Vermont, the longest-serving independent member of the US Congress, will announce his candidacy for the Democratic presidential nomination later this week.
Reuters said that Vermont Public Radio said that the 73-year-old swill make an official announcement on Thursday.
With former Secretary of State Hillary Clinton looming as the front-runner for the Democratic nomination, few other candidates have stepped forward in the party. Former Maryland Governor Martin O'Malley is expected to enter the race next month.
Register for free to continue reading
Registration is a free and easy way to support our truly independent journalism
By registering, you will also enjoy limited access to Premium articles, exclusive newsletters, commenting, and virtual events with our leading journalists
Already have an account? sign in
Join our new commenting forum
Join thought-provoking conversations, follow other Independent readers and see their replies