Beverly Hills Police Department 'regrets' wrongly arresting producer Charles Belk
Mr Belk said the officers detained him for six hours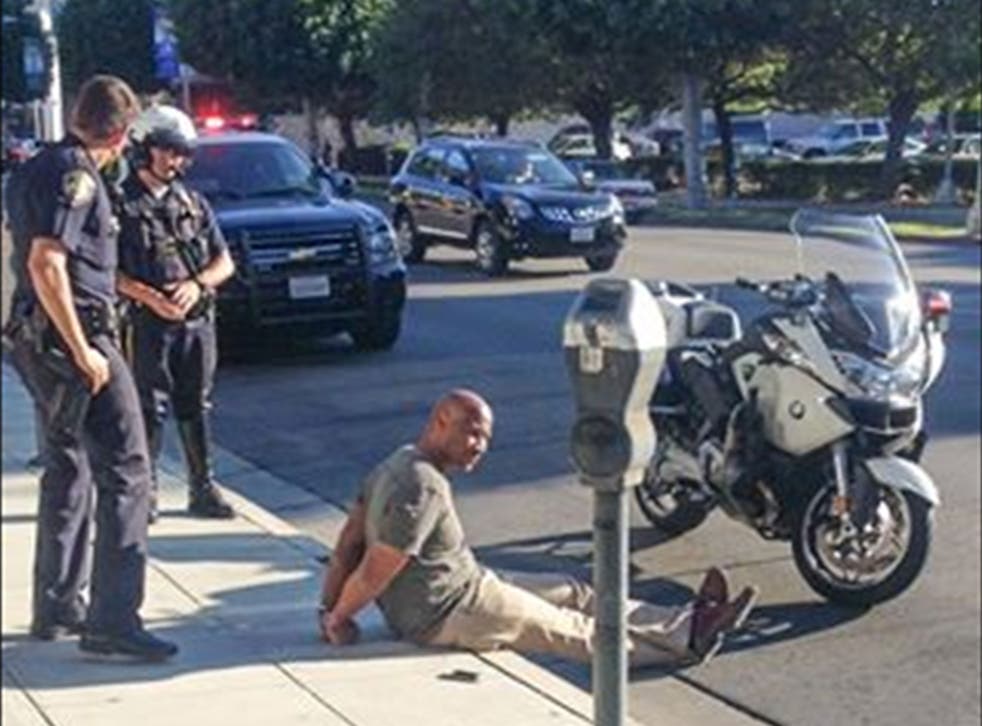 Beverly Hills Police Department has expressed its "regret" after its officers detained an African American television producer who was travelling to a pre-Emmy Awards party on Friday evening.
Stopping short of an apology, the department said that 51-year-old Charles Belk "matched the clothing and physical characteristics" of a suspected bank robber, and was stopped by officers after he left a restaurant on Wilshire Boulevard.
On his Facebook page, Mr Belk wrote of his shock at being arrested and unfairly treated because he "fitted a description", and called the experience "life altering".
"It's one of those things that you hear about, but never think it would happen to you," he said.
He described how he was handcuffed by police, and told to sit on a curb in the Los Angeles heat, as rush hour traffic passed by.
"Within minutes, I was surrounded by 6 police cars, handcuffed very tightly, fully searched for weapons, and placed back on the curb.
"Within an hour, I was transported to the Beverly Hills Police Headquarters, photographed, finger printed and put under a $100,000 bail and accused of armed bank robbery and accessory to robbery of a Citibank," his post read.
Mr Belk also claimed that he was denied a string of rights allowed prisoners, including: a phone call; explanation of charges put against him; being read his rights and being able to speak to his lawyer for "a lengthy time."
Relaying his many impressive achievements, both in the community and in his professional life, Mr Belk said: "I get that the Beverly Hills Police Department didn't know that I was a well-educated American citizen.
"Hey, I was "tall", "bald", a "male" and "black", so I fit the description."
Beverly Hills Police officers detained Mr Belk for six hours before they reviewed footage that proved he had not robbed a bank, and he was released ten minutes later.
In a statement, the department expressed regret.
"The Beverly Hills Police Department deeply regrets the inconvenience to Mr Belk and has reached out to him to express those regrets and further explain the circumstances," police officials said in a statement.
The Department added that officers "properly detained" and said Belk was given the "totality of the circumstances."
Sgt. Max Subin told The Los Angeles Times on Tuesday that city officials had spoken to Belk's attorney.
"He's definitely made Mr Belk's concerns known to us, and we are looking into those concerns," Subin said. "We definitely regret the inconvenience that was caused."
Join our new commenting forum
Join thought-provoking conversations, follow other Independent readers and see their replies