Father and son accused of raping 13-year-old girl only want to be judged by the laws of the Bible
The men are charged with three counts of rape, endangering children and kidnapping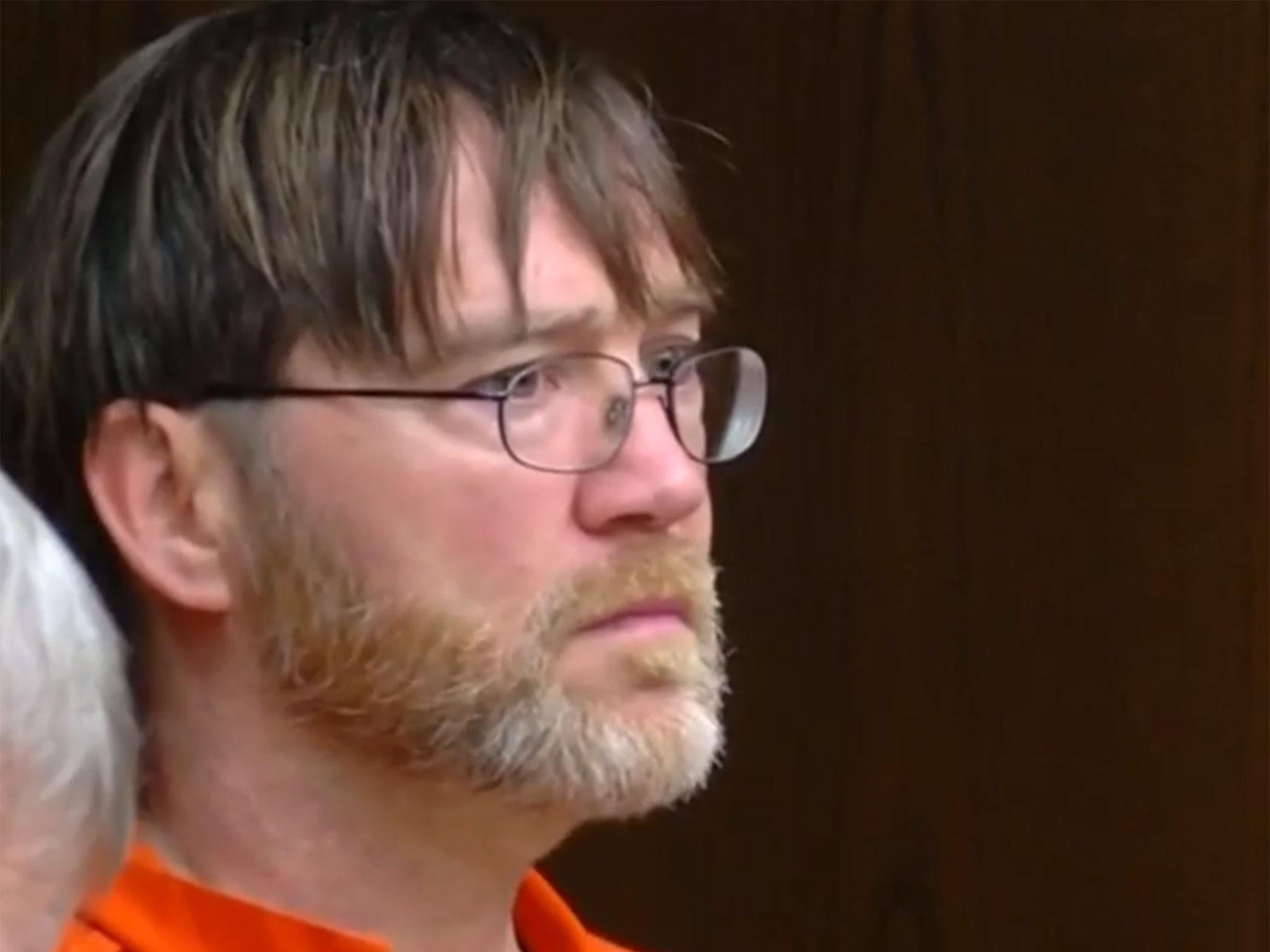 A father and son accused of raping a teenage girl over a three-year period and keeping her shackled in a basement have made it clear that they don't have faith in the law or in the people who practice it.
When they face an Ohio jury as they defend themselves against criminal charges that carry long prison sentences, they will rely on one book: The Bible.
Timothy Ciboro and his son, Esten Ciboro, both of Toledo, are each charged with multiple counts of rape. The trial is scheduled to start this week, months after the girl, who is Timothy Ciboro's stepdaughter, managed to unshackle herself and escape while her alleged abusers were gone, authorities said.
During a hearing Friday, the Ciboros made the unusual request of having access to the Bible, which they plan to cite as they defend themselves in front of a jury. The Bible, Esten Ciboro told a judge, is "the only law book that truly matters," the Toledo Blade reported.
"There's a great deal of strategy in Scripture and I use those strategies in everything I do," Esten Ciboro told the judge, according to the Toledo Blade's coverage of the hearing. "It's a vital part of everything I do."
Timothy Ciboro said he and his son intend to "use God's holy word to ask questions, questions that we believe are absolutely vital to our case," the paper reported.
Lucas County Common Pleas Judge Linda Jennings has decided to allow the two to bring their Bible during the trial, but she told them that they can't use the book to question witnesses.
"It's the court's opinion that while the Bible is very important, it is not a law book in a court of law," Jennings said, according to the Toledo Blade.
The Ciboros are accused of sexually assaulting the girl over a period of three years, from 2012 to 2015. They are each charged with three counts of rape, endangering children and kidnapping. Timothy Ciboro, who faces two additional rape counts, is also accused of sexually assaulting the girl's younger sibling during the same time period, the Toledo Blade reported.
The two men were arrested in May after the then-13-year-old girl escaped from the basement, where she allegedly was held for more than a year, authorities said. She was spotted about a mile and a half away, carrying a backpack and two bags, NBC affiliate WNWO reported.
She told police that she was fed spoiled leftovers and was forced to urinate in a bucket with ammonia.
The Ciboros were charged with kidnapping and endangering children shortly thereafter. They were indicted on rape charges in September.
The child's mother, Stafonda Hawkins, also was arrested on an unrelated parole violation, WTOL reported. The girl told police that her mother had left and that she had not seen her since 2012.
The father and son have been adamant about representing themselves despite repeated pleas from attorneys that having a lawyer is in their best interest.
During a hearing in November, Esten Ciboro said he would rather rely on his faith than on a lawyer.
"Professionals built the Titanic. Amateurs built the ark," he told Jennings, the judge, according to the Toledo Blade.
Earlier, Jennings told Timothy Ciboro that he could not represent himself because of his strange behaviour in court.
For example, during an October hearing at which he pleaded not guilty to rape charges, he said he was charged with "offenses against [his] children," WTOL reported.
"What are the offenses that you're charged with against your children?" Jennings asked.
"Bad — things I don't want to talk about, your honour," Timothy Ciboro responded, according to WTOL.
Ultimately, though, the judge allowed both defendants to represent themselves, with appointed defence attorneys on standby.
This is not the first time that religion has been used, in some way, in a criminal case.
Last year, for instance, an Indiana mother argued that her decision to beat her son with a hanger was driven by her religious beliefs.
World news in pictures
Show all 50
Kin Park Thaing, through her attorney, asked a judge to dismiss charges against her, arguing that Indiana's Religious Freedom Restoration Act, signed by then-Gov. Mike Pence in 2015, protected her from prosecution. An Indianapolis judge later denied Thaing's request. She pleaded guilty to battery and was sentenced to a year of probation.
In November, an Indiana man accused of not paying more than $1,000 in state income taxes also invoked the state's controversial religious freedom law to avoid prosecution.
Rodney Tyms-Bey argued that paying taxes imposed a burden on his religious beliefs, although he declined to say what those beliefs were or how, specifically, they were affected by paying taxes.
It's unclear how Timothy and Esten Ciboro plan to use the Bible to aid their defense, or what part of it they plan to cite.
Jury selection will start Monday.
Copyright Washington Post
Join our commenting forum
Join thought-provoking conversations, follow other Independent readers and see their replies