Biden considering seven-day quarantine for all travellers to the US
Administration is also preparing stricter testing requirements for travellers entering the US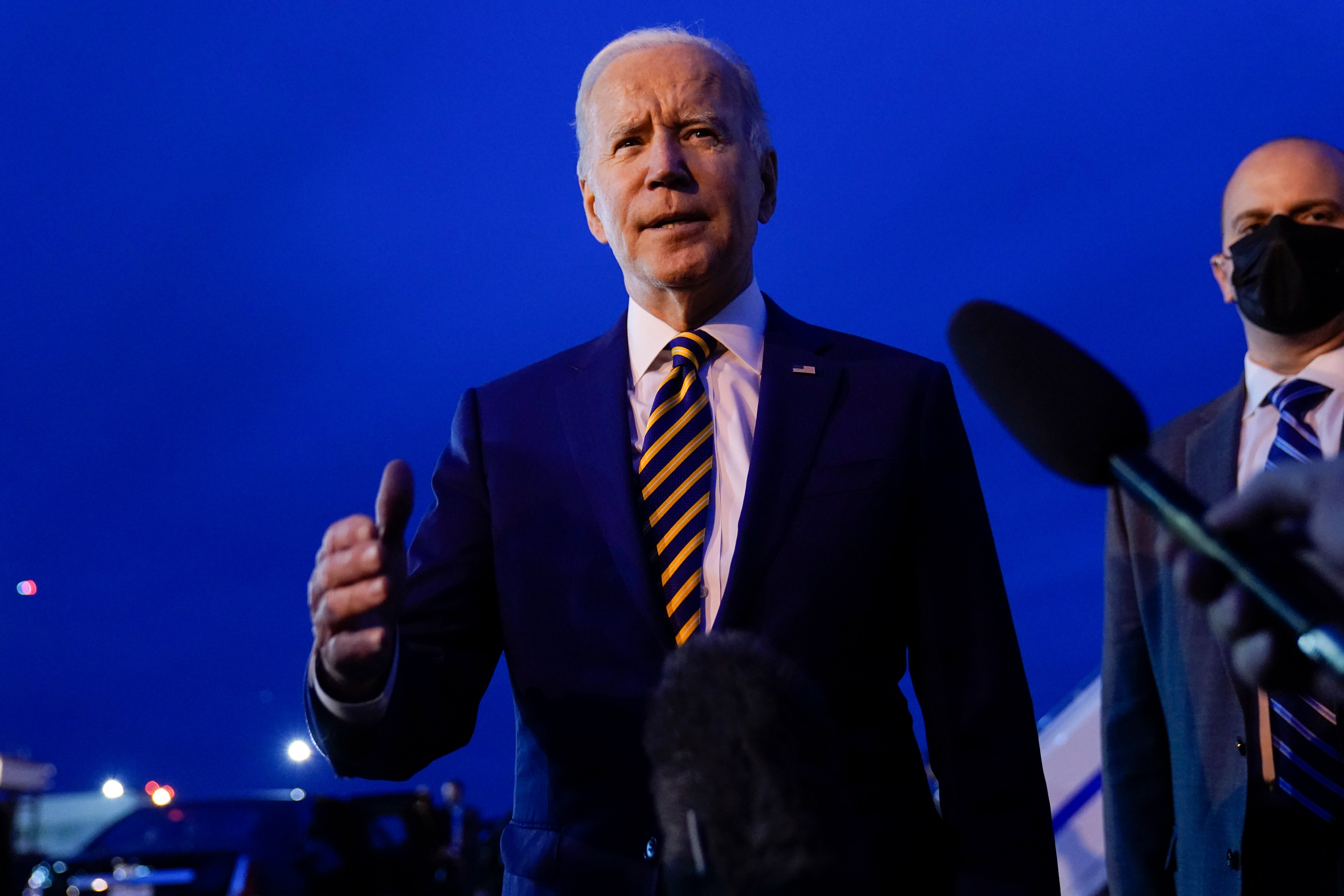 The United States government is considering a seven-day self-quarantine for everyone entering the country amid the emergence of the omicron variant of the coronavirus.
The Joe Biden administration is also preparing stricter testing requirements for all travellers, including returning Americans, three federal officials told The Washington Post.
The mandatory self-quarantine would be in place even for those with full vaccination and a negative Covid-19 test. People found violating the requirements might be subjected to fines and penalties.
The self quarantine-related measures are not in that draft but could be added later, an official said.
At present, vaccinated travellers are required to test three days before their departure. However, the administration is considering shortening the period to just one day.
Rochelle Walensky, director at Centres for Disease Control and Prevention (CDS), said at a White House briefing on Tuesday that the agency was considering a range of measures, including evaluating "how to make international travel as safe as possible, including pre-departure testing closer to the time of flight, and considerations around additional post-arrival testing and self-quarantines."
The CDS also recommends travellers get an additional Covid-19 test three to five days after arrival.
"If it were up to me, to fly, you should be fully vaccinated and we should also be testing 24 hours prior to flight," Celine Gounder, an epidemiologist and infectious-diseases specialist told Washington Post.
President Biden is likely to visit the National Institute of Health in Bethesda on Thursday, where he will announce his winter Covid-19 strategy.
"On Thursday, I'll put forward a detailed strategy outline and how we're gonna fight this COVID this winter, not with shutdowns or lockdowns, but with more widespread vaccination, boosters, testing and much more," he said addressing the media in Minnesota.
In the wake of the new variants discovery, on Monday, the US banned all flight travel from eight African nations, with the exception of US citizens and legal permanent residents, who must test negative to enter the country.
Meanwhile, Dr Charity Dean, a public health expert who gave America early warnings about Covid-19 said that there are probably around 2,000 cases of the new omicron variant already in the country.
"In fact, my dirty math-based on a number of assumptions, including international travel – I would estimate there's around 2,000 cases in the US right now," Dr Dean told Business Insider.
Her statement comes after chief White House medical adviser Dr Anthony Fauci said that he "would not be surprised" if the new strain of coronavirus had already reached the US via plane travel.
"We have not detected it yet, but when you have a virus that is showing this degree of transmissibility, and you're already having travel-related cases in Israel and Belgium and other places, it almost invariably is ultimately going to go all over," he said on Saturday.
Join our commenting forum
Join thought-provoking conversations, follow other Independent readers and see their replies