Bill Cosby's accusers speak out about his sexual assault trial: 'A slap in the face to all rape victims'
Almost 60 women have accused the once-celebrated comedian of sexual assault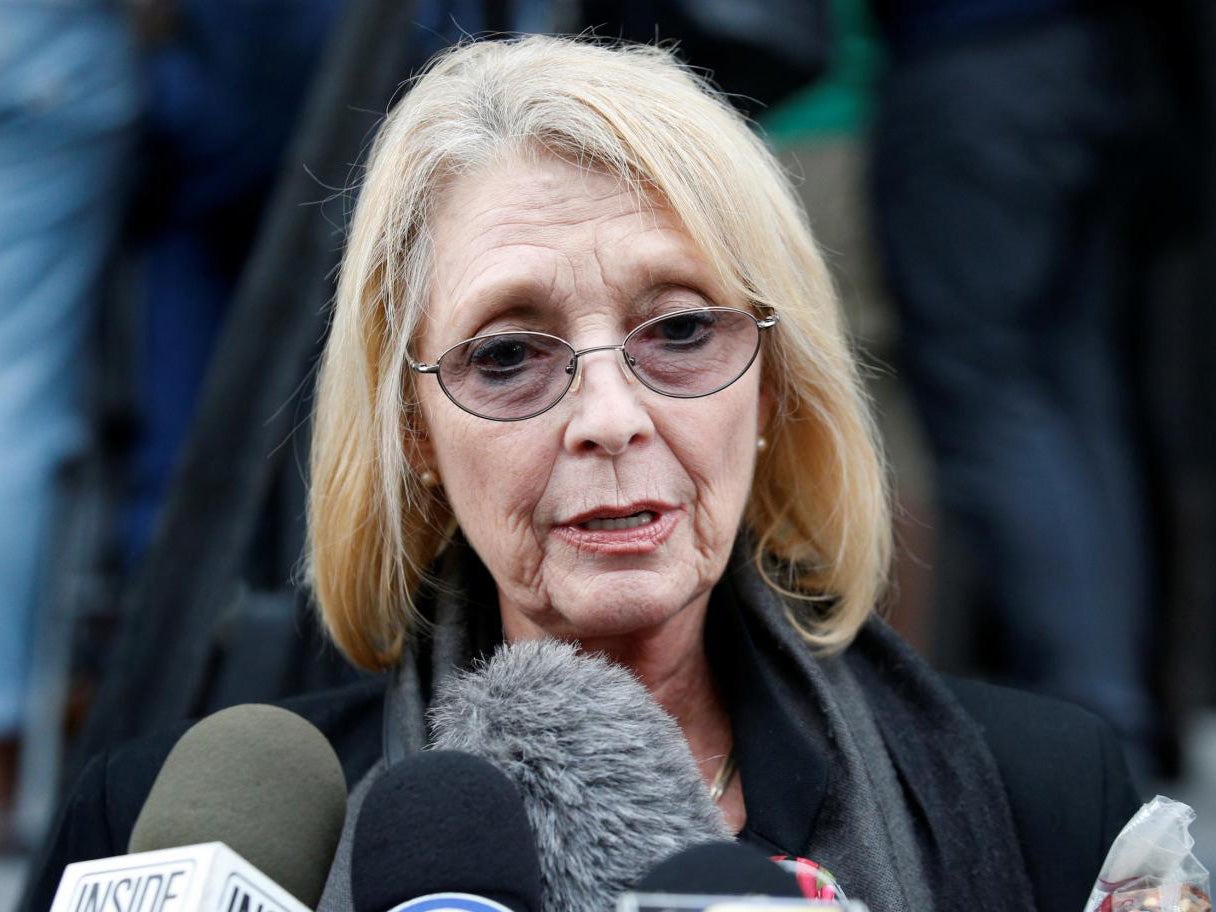 As the jurors in Bill Cosby's sexual assault trial sat in a Montgomery County courtroom, deciding the fate of one of America's most legendary comedians, a small group of women held a court of their own in a room down the hall.
Dressed entirely in black, the women watched the proceedings from a projector in the overly air-conditioned "Courtroom C". Seated amongst overflow journalists and curious community members, they whispered quiet commentary to each other throughout the trial.
Occasionally, they would laugh at the defence's line of questioning. More often, they would cry.
They were a small handful of the more than 50 women who have so far accused Mr Cosby of sexual assault.
"I just have always had this feeling that if this ever came to trial I would have to come," one of the women, Victoria Valentino, told The Independent. "I really had no choice".
The women came from as far away as Florida and California to watch what they saw as their one shot at justice. Some of the women knew each other from prior activism, others shared only one thing in common: what they allege the man formerly known as "America's Dad" did to them when no one was watching.
Many of their allegations echo those of Andrea Constand, the woman arguing her case that dreary week in Norristown, Pennsylvania. The former college basketball director alleges Mr Cosby crafted a months-long friendship with her, bought her gifts, and, ultimately, drugged and molested her.
Mr Cosby maintains the relationship was consensual, and has pleaded not guilty to all charges against him.
Ms Constand is the only of the Cosby accusers to successfully secure a trial. Many of his alleged victims cannot press charges due to the statute of limitations: Their time has simply run out. Others worry that the trial process will ruin their reputation. Mr Cosby has already sued several of his accusers for defamation.
Ms Valentino, who sported "Stand with Truth" and "Still I Rise" pins throughout the trial, said Ms Constand was "symbolic of all of us".
"If she gets justice, it is justice for all of us," she added. "And not only just for us – It's for all women – all victims."
But when the jury came back on 17 June to tell the judge they could not reach a verdict, justice seemed farther away than ever. The decision, Ms Valentino said, was "really a slap in the face to all rape victims".
Jurors' accounts of the deliberations differ significantly. But every juror who has spoken to the media agrees on one thing: Those four women in the adjoining courtroom were never discussed.
"We never brought anything outside in," one juror told ABC. "Never. Not once. If somebody would mention something, we would cut them off."
Even as the jurors fought to keep their attention on the case at hand, however, the accusers waited patiently outside; spraying perfume on their re-worn clothing, crafting "bomb shelter friendships," and snacking on the pizza that someone ordered to the courthouse.
After more than 54 hours of deliberations, Judge Steven O'Neill finally declared a mistrial.
Bill Cosby: Career in pictures
Show all 20
"Do not feel like you've let the justice system down," he told the visibly exhausted jurors. To Mr Cosby, who still faces three counts of aggravated indecent assault, he said: "[This is] not a failure or a victory".
Minutes later, outside the courthouse, Cosby spokesman Andrew Wyatt gave his own take on the decision.
"The jurors used their power to speak, and Mr. Cosby's power is back," Mr Wyatt told reporters. "He has been restored, and for all those attorneys who conspired — like Gloria Allred — tell them to go back to law school and take another class."
Ms Allred represents another of Mr Cosby's accusers, Kelly Johnson. The 55-year-old claims Mr Cosby assaulted her while she was working for his talent agency in 1996.
Ms Johnson, however, did not sit with the other accusers in Courtroom C that week. As the only other accuser allowed to testify, she took the stand on the trial's second day and told the jury how Mr Cosby allegedly drugged her and placed her hand on his genitals.
"I remember him being behind me, making those grunting sounds," she said through tears. "I remember wanting to pull up my dress and wanting to cover myself but not being able to."
Her testimony was the first many of the other accusers had heard of her alleged ordeal. Sitting in the courtroom that day, they held each other and cried.
There were emotional moments outside the courthouse, too. On the third day of deliberations, Cosby supporters began congregating on the sidewalk, carrying signs reading "Mr Cosby is innocent" and "Stop wasting taxpayer money!"
Leaving the building one day, accuser Lili Bernard was confronted by protesters carrying a "Free Mr Cosby" sign.
Surrounded by cameras and recording devices, the former "Cosby Show" guest star broke down. She began to tell them of the night she says Mr Cosby assaulted her.
"I experienced it first-hand," she told the protestors, her voice breaking, "when he drugged me; when he raped me; when he threatened me to silence."
The women – many of them veterans of the anti-rape movement – had support systems in place for just this kind of episode. They often traded messages of encouragement in a Facebook group with more than a dozen other accusers from around the country.
They also took support from other attendees at the trial. Ms Valentino said women approached them on a daily basis reveal that they had been sexually assaulted. Others would simply tell them, "I believe you".
One woman, a former Army cook, drove almost two hours every day from Hershey Pennsylvania to show her support. In her pockets, she carried Hershey's chocolate bars.
"She was like our caretaker," Ms Valentino said.
On many nights, the women would get dinner at a nearby Italian sports bar, where the waitresses were sympathetic to their cause. In the mornings, they would down hotel coffee, don their buttons, and head for the courthouse.
Although the women didn't get the verdict they desired, many feel they did something more important: They showed their support for a fellow accuser.
On Ms Constand's first day of testimony, for example, Ms Bernard managed to secure a seat in the main courtroom. She took a seat on the wooden benches, directly in her friend's line of sight. In her lap she held a bouquet of pink gladiolas – a symbol of strength and moral integrity.
"I look upon [Ms Constand] as a she-ro," Ms Bernard later told Vanity Fair. "I look upon her as the Joan of Arc in the war on rape."
When Mr Cosby's re-trial begins – as Pennsylvania prosecutors have promised it will – many of the women plan to be back again. But Ms Valentino thinks their presence will be felt, whether they return to the courthouse or not.
"With all the media that we did in those two weeks, the word is out," she said. "And I can't imagine anybody who would be chosen from a jury pool would be completely unaware of what his story is."
Join our commenting forum
Join thought-provoking conversations, follow other Independent readers and see their replies