Bill could give New Jersey women access to marijuana to ease menstrual cramps
Menstrual cramps could be added to the list of conditions that can legally be treated with marijuana-based products
Elsa Vulliamy
Saturday 09 April 2016 15:09 Comments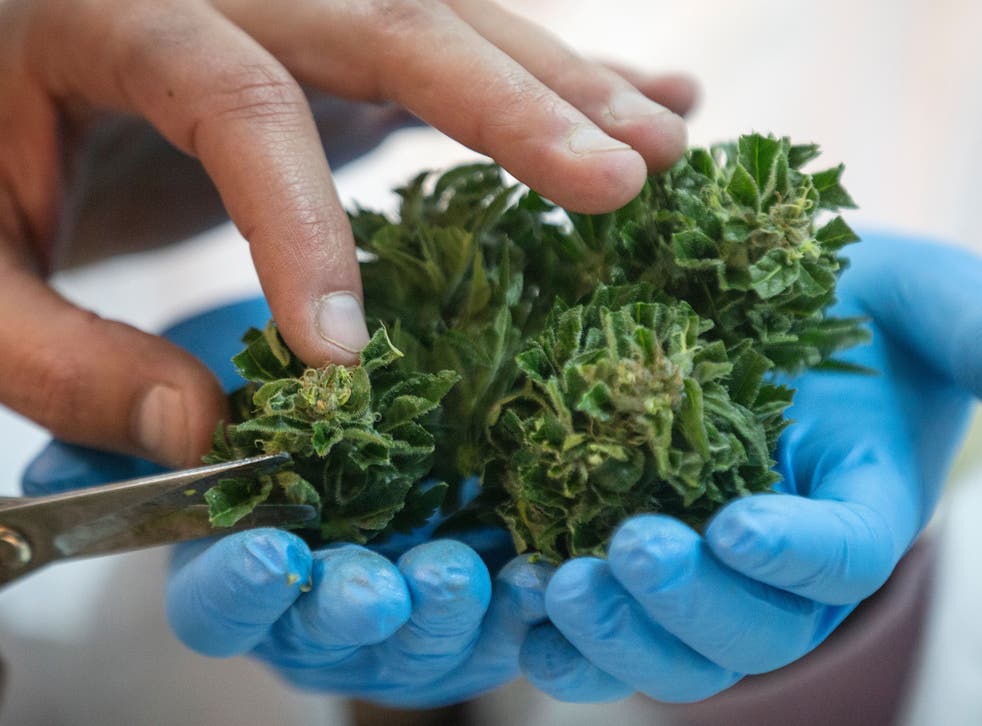 A new bill proposed by Democrats in the New Jersey Assembly would allow women to access marijuana-based products in order to ease menstrual cramps.
Assembly members Tim Eustace, Grace Spencer, Angelica Jimenez and Mila Jasey introduced the bill, noting that the move follows the release of a new line of marijuana edibles and bath products being marketed by Oscar-winning actress and New Jersey resident Whoopi Goldberg, specifically aimed at women who experience discomfort during their periods.
Under current New Jersey law, doctors can only prescribe medical marijuana for specific conditions such as multiple sclerosis and terminal cancer.
The new bill calls for menstrual cramps, or dysmenorrhea, to be added to the list of conditions for which doctors may prescribe medical marijuana treatments if the patient is not responsive to other, more conventional medical treatments.
"By adding dysmenorrhea to the list of health conditions that may be treated using medical marijuana," said Ms Jasey in a news release, "New Jersey would acknowledge the serious nature of the pain that many women experience."
Ms Jimenez said: "For many women, the response to pain so severe that it causes them to vomit or faint is either 'just deal with it' or a prescription drug that may not even alleviate their symptoms."
Goldberg's products provide a means for women to get relief from cramps using the THC compound found in cannabis without having to get high. She told Vanity Fair: "If you don't want to get 'high high', this is a product specifically to get rid of discomfort.
"Smoking a joint is fine, but most people can't smoke a joint and go to work."
Mr Eustace said that the idea for the bill came from oversight hearings on New Jersey's medical marijuana that showed the state was missing out on liquid and edible forms of marijuana, as only smokeable forms are currently available on prescription.
He said when Goldberg's products, which include a balm that can be rubbed on the skin, were released it sounded like a good fit for menstrual cramps.
Mr Eustace also said that relaxing medical marijuana laws in the state would have a positive economic effect. "New Jersey is missing out on millions of dollars in tax revenue due to the restrictive nature of its medical marijuana law," he said.
"While [relaxing the law] will affect women directly, the financial benefit ultimately will be positive for everyone in the state."
Register for free to continue reading
Registration is a free and easy way to support our truly independent journalism
By registering, you will also enjoy limited access to Premium articles, exclusive newsletters, commenting, and virtual events with our leading journalists
Already have an account? sign in
Join our new commenting forum
Join thought-provoking conversations, follow other Independent readers and see their replies