Fox News owner 21st Century Fox says it will investigate sexual harassment claims against Bill O'Reilly
Fourth most popular US cable news network of 2016 caught up in spiral of allegations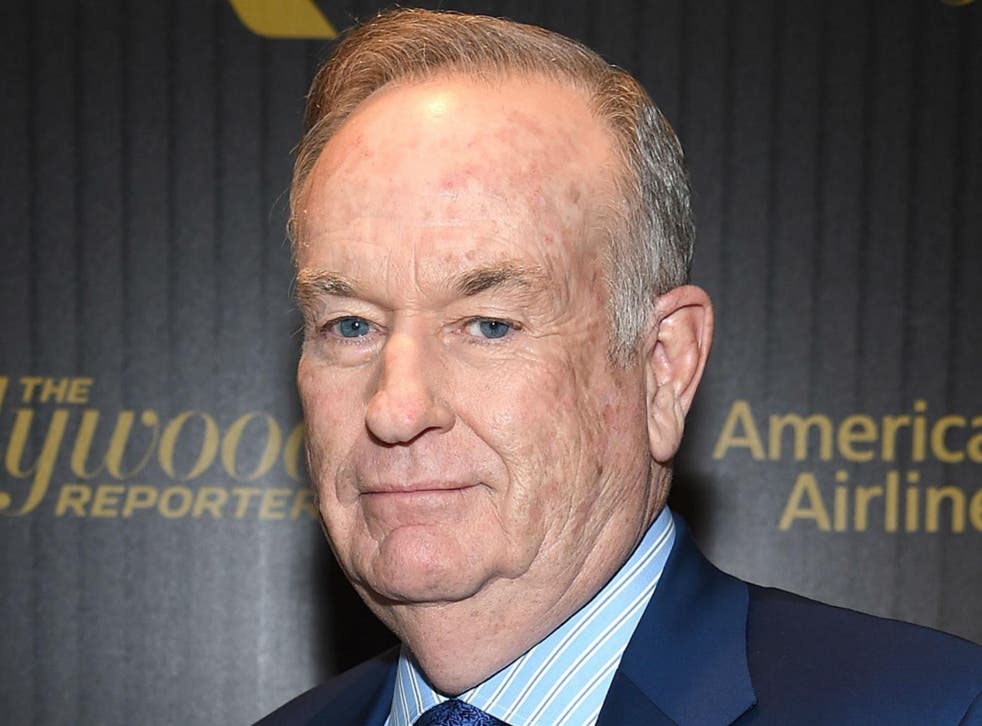 The parent company of Fox News will investigate claims of sexual harassment against its most popular anchor Bill O'Reilly, but critics say the network's law firm will not act independently.
21st Century Fox, headed by James Murdoch, made the announcement following multiple allegations against Mr O'Reilly, which the host has denied, and the departure of several big advertisers.
"21st Century Fox investigates all complaints and we have asked the law firm Paul Weiss to continue assisting the company in these serious matters," the company said in a statement.
The same law firm was used to investigate former CEO and Chairman Roger Ailes, who also paid millions of dollars to settle multiple claims of sexual harassment and abuse, which he denied.
Mr Ailes left the company last year with a multi-million dollar pay-out.
"Let's be clear: the Paul Weiss firm has an ethical obligation to zealously represent the interests of Fox News. They're not 'independent'," said Lisa Bloom, the lawyer who represents the first woman to go public against Mr O'Reilly.
The New York Times reported the explosive allegations that six women had accused Mr O'Reilly of sexual harassment and that the network had paid out $13 million to settle the lawsuits, some of which 21st Century Fox was not aware and which date back to 2002.
Bill O'Reilly gets the SNL treatment after allegations of sexual harassment
Following the allegations, various companies pulled their adverts from the host's show – the most popular show on the network – including BMW of North America, Allstate Corp, pharmaceutical company Sanofi SA, men's clothing company Untuckit and mutual fund manager T Rowe Price.
Psychology professor and former colleague Wendy Walsh went public with her allegations against the host this month but is not seeking financial compensation and has not filed a lawsuit.
Her lawyer, Ms Bloom, also represented four women who accused the President of sexual harassment and sexual assault, which Mr Trump has denied.
Mr O'Reilly vigorously defended the President and his former boss from similar claims he now faces.
Former Fox News pundit Wendy Walsh calls out Bill O'Reilly for sexual misconduct
At a joint press conference last week, Ms Walsh relayed to reporters how Mr O'Reilly initially supported her career, but when she refused his alleged invitation to come up to his hotel suite after dinner, she claimed that he changed his behaviour against her.
"Bill O'Reilly, like the rest of us, just needs to use Tinder," Ms Walsh joked.
She said she believed her case against him was "mild" compared to his other accusers, but she wanted to stress that the workplace was not a "mating market place" and that she was thinking of her two daughters.
Mr O'Reilly released one statement about the claims, arguing he had been unfairly targeted due to his high-profile job, and has not spoken out since.
"The worst part of my job is being a target for those who would harm me and my employer, the Fox News Channel," the statement read. "Those of us in the arena are constantly at risk, as are our families and children. My primary efforts will continue to be to put forth an honest TV program and to protect those close to me."
"Oh, boo hoo!" Ms Bloom responded on CNN. "It's so hard to be Bill O'Reilly and have woman after woman come forward — some of them, by the way, reportedly with recordings of what he said to them, what he was doing in the shower, which I probably can't say on your show."
The network is already embroiled in a multiple allegations against Mr Ailes, who paid $20 million alone to settle claims from former anchor Gretchen Carlson.
Mr Ailes was subsequently hired to advise Mr Trump who was running for President at the time.
After Mr Ailes left, Democratic political consultant Julie Roginsky said that the sexist culture at the network had not changed. She accused Fox of refusing her a permanent job as a political commentator after she rebuffed Mr Ailes' sexual advances.
Other popular female hosts have recently departed. Megyn Kelly went to NBC and Greta Van Susteren left for MSNBC.
Fox News said it had implemented sensitivity training to ensure these claims were not repeated.
Join our new commenting forum
Join thought-provoking conversations, follow other Independent readers and see their replies