What is the Billy Graham rule?
A variation of the resolution is famously followed by US Vice President Mike Pence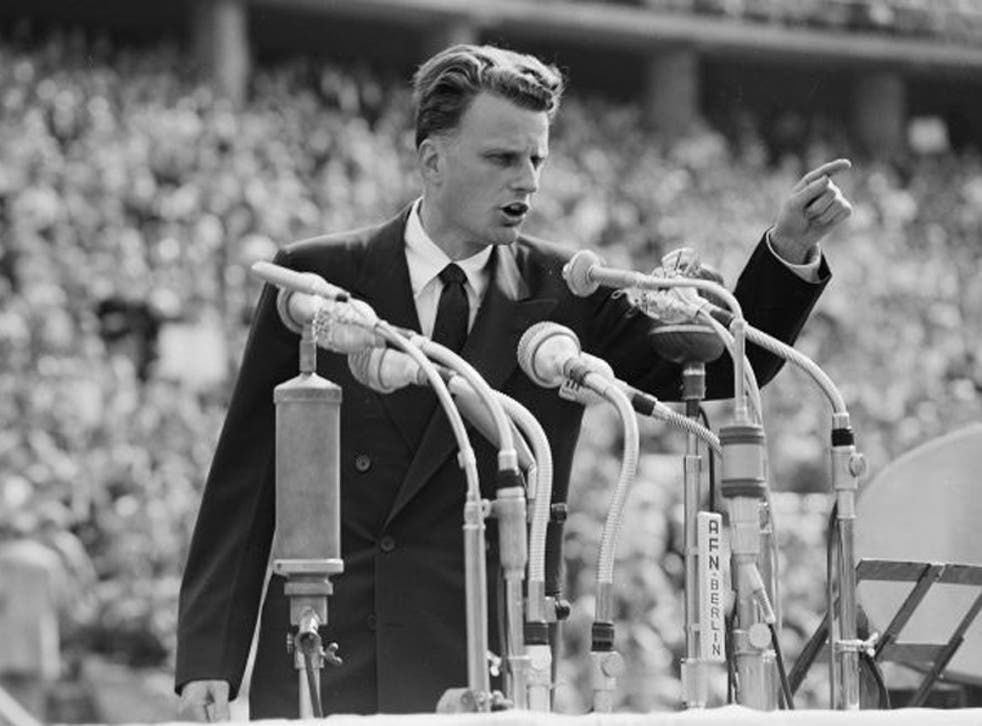 Reverend Billy Graham, the influential evangelical preacher who counselled presidents and held sermons across the globe, has died aged 99.
Beside his ministry, he became famous for the so-called "Billy Graham rule" that governed his private conduct.
But what was it?
The rule
Rev Graham famously did not dine alone, or travel or meet alone, with women who were not his wife.
Why not?
As a young man Rev Graham held a conference with a small number of Christian associates in Modesto, California. Each of them came up with a list of problems in the evangelical community and determined ways to counter them, he wrote in his autobiography.
High on the list was sexual immorality among some preachers who were often away from their families for extended periods.
The men pledged to avoid situations that may appear suspicious in order to remain above reproach.
"From that day on, I did not travel, meet or eat alone with a woman other than my wife", Rev Graham wrote.
Does anyone still follow the rule?
US Vice President, Mike Pence is perhaps the highest-profile adherent of the rule, or a version of it.
A committed Christian, the veteran politician does not dine alone with a woman other than his wife Karen. He also does not attend events where alcohol is served without her.
The couple's private decision about their marriage came to light in a Washington Post profile of the Vice President.
It sparked a debate about discrimination, faith, propriety and the sexualisation of women in wider culture.
Did Rev Graham come up with any other rules?
Three other resolutions the Modesto group pledged to uphold to related to money, publicity and refraining from criticism of local churches.
Some evangelical preachers had faced accusations of impropriety relating to offerings collected at church, so Rev Graham and his companions Cliff Barrows, Grady Wilson and George Beverly Shea, resolved to avoid financial abuses and play down requests for donations from parishioners.
The group also believed some travelling evangelists tended to work apart from local churches or to criticise their work – an un-Biblical approach, they thought.
World news in pictures

Show all 50
"We determined to cooperate with all who would cooperate with us in the public proclamation of the Gospel, and to avoid an anti-church or anti-clergy attitude", Re Graham wrote later.
Finally, all four men vowed they would not puff themselves up, exaggerate their successes or otherwise engage in deceptive publicity as others, they believed, had done, so discrediting the movement.
The promises made on those days in 1948 became known as the Modesto Manifesto.
Anything else?
On his website in October 2016, Rev Graham reflected on the Modesto meetings.
He wrote: "It did not mark a radical departure for us [because] we had always held these principles.
"It did, however, settle in our hearts and minds, once and for all, the determination that integrity would be the hallmark of both our lives and our ministry."
Join our new commenting forum
Join thought-provoking conversations, follow other Independent readers and see their replies