Trump administration 'risking reproductive health of millions' by blocking access to contraception
'Unintended pregnancy can be deadly – it's closely correlated with infant mortality, maternal mortality and increased risk of domestic violence homicide,' says campaigner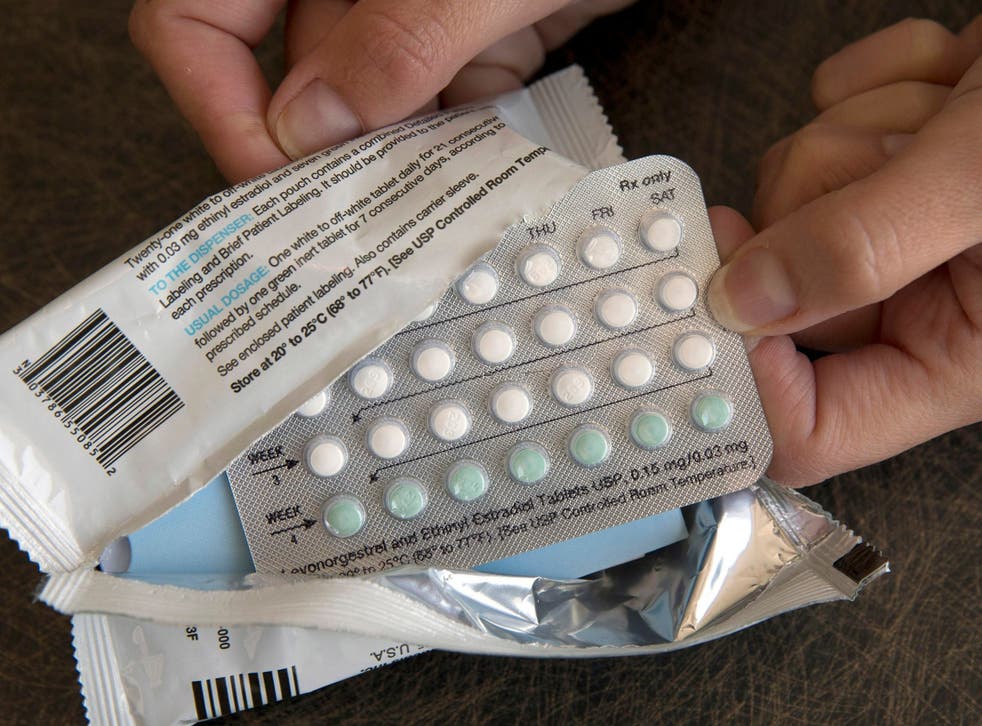 The Trump administration's decision to enable workplaces and universities to block women from accessing contraception has sparked fierce outrage from health professionals, who have accused officials of putting the "reproductive health of millions at risk".
White House officials celebrated what they descibed as a "big win" on Wednesday after the US Supreme Court upheld two Trump administration rules which give employers and universities the power to prohibit workers and pupils from insurance that pays for birth control if contraception violates their religious or ethical views.
The Affordable Care Act, better known as Obamacare, has benefited more than 62 million women - including at least 17 million Latinas and 15 million black women across America - by providing them with contraception.
Many are workers on low-wages in precarious forms of employment, people of colour, LGBT+ people and those who were already struggling to afford their healthcare - with frontline service providers warning such protections are particularly important in the context of desperate financial hardship in the wake of the coronavirus crisis.
Toni Van Pelt, president of National Organisation for Women (NOW), said: "Religion is no excuse for bigotry - but the Supreme Court has carved out a new exemption for employers who want to impose their personal beliefs over the health and rights of their workers.
"Access to birth control is integral to the health and livelihood of many, and its coverage is especially critical as we navigate the ongoing economic impact of the Covid-19 pandemic. Unintended pregnancy can be deadly – it's closely correlated with infant mortality, maternal mortality and increased risk of domestic violence homicide. By giving the green light to the Trump administration's expansion of the so-called 'conscience' exemptions to the Affordable Care Act, the court's decision is creating a health-care disaster, putting the reproductive health of millions at risk."
Planned Parenthood argues blocking contraception – a form of healthcare which is highly time-sensitive – is also an "economic assault". This is particularly true in the black and Latinx community where "generations of systemic racism and discriminatory policies" already forge profound obstacles to healthcare access, the organisation which provides reproductive healthcare added.
"Studies show access to birth control is key to gender and race wage equity," Planned Parenthood said. "It is responsible for one-third of women's wage gains relative to men's since the 1960's, and access to the pill before age 21 has been the biggest factor in advancing women's college graduation rates. Allowing employers and universities to take away the ability to decide when and if to have children is an especially harsh blow from the Trump administration right now, given the failure to stem the Covid-19 pandemic and the health and economic crises this failure has caused."
New research carried out by the Guttmacher Institute found the health emergency has bolstered obstacles to affordable birth control and other sexual and reproductive health services.
Jenny Lawson, executive director of Planned Parenthood Votes, said: "The stakes couldn't be higher for reproductive healthcare this November. This Supreme Court ruling makes clear that not even access to birth control is safe under Donald Trump and the senators who enable him. This decision, backed by Trump appointees Neil Gorsuch and Brett Kavanaugh, puts basic reproductive healthcare at risk right when people need it the most. Susan Collins, Thom Tillis, Martha McSally, and Trump's other enablers in the Senate will need to answer for their roles in allowing the administration to undermine access to basic reproductive healthcare."
The Trump administration's decision to reverse an Affordable Care Act policy signifies a major attack on the landmark Obama-era legislation and is part of a wider effort to wage a war on reproductive freedom.
Alexis McGill Johnson, president and chief executive of Planned Parenthood Action Fund, said the ruling was "egregious" due to people being dependant on "birth control for their health, for their livelihoods, and for their ability to determine their own futures".
She added: "The dual public health crises of Covid-19 and systemic racism and violence are pushing people, our healthcare system, and our economy beyond their limits, and yet today, the Supreme Court has allowed the Trump administration to make essential healthcare even more difficult to access.
"Restrictions like this target black and latinx people who are more likely to be low income and for whom basic healthcare has always remained out of reach, because of historic and continued underinvestment in access to affordable care. This decision will only make life harder for the very people who are keeping our economy afloat during this pandemic and fighting in the streets for the right to control their bodies and lives.
"This is not over. We will do all we can to ensure those who need birth control and other sexual and reproductive healthcare can access it."
Fatima Goss Graves, president and chief executive of the National Women's Law Centre, argued the court is "turning its back" on those who need contraception and establishing a "dangerous precedent".
She added: "The administration's rules show the extreme, cruel lengths it will go to restrict access to reproductive care, and now the court has endorsed them. It's unconscionable that we're still fighting at the Supreme Court for basic access to birth control – even during a pandemic and economic crisis. But the decision also left the door open for lower courts to invalidate the illegal Trump rules once and for all."
Register for free to continue reading
Registration is a free and easy way to support our truly independent journalism
By registering, you will also enjoy limited access to Premium articles, exclusive newsletters, commenting, and virtual events with our leading journalists
Already have an account? sign in
Register for free to continue reading
Registration is a free and easy way to support our truly independent journalism
By registering, you will also enjoy limited access to Premium articles, exclusive newsletters, commenting, and virtual events with our leading journalists
Already have an account? sign in
Join our new commenting forum
Join thought-provoking conversations, follow other Independent readers and see their replies