Black Lives Matter activists say FBI told them not to protest GOP Convention
Samuel Sinyangwe and Johnetta Elzie of Campaign Zero both say agents attempted to visit them in the past week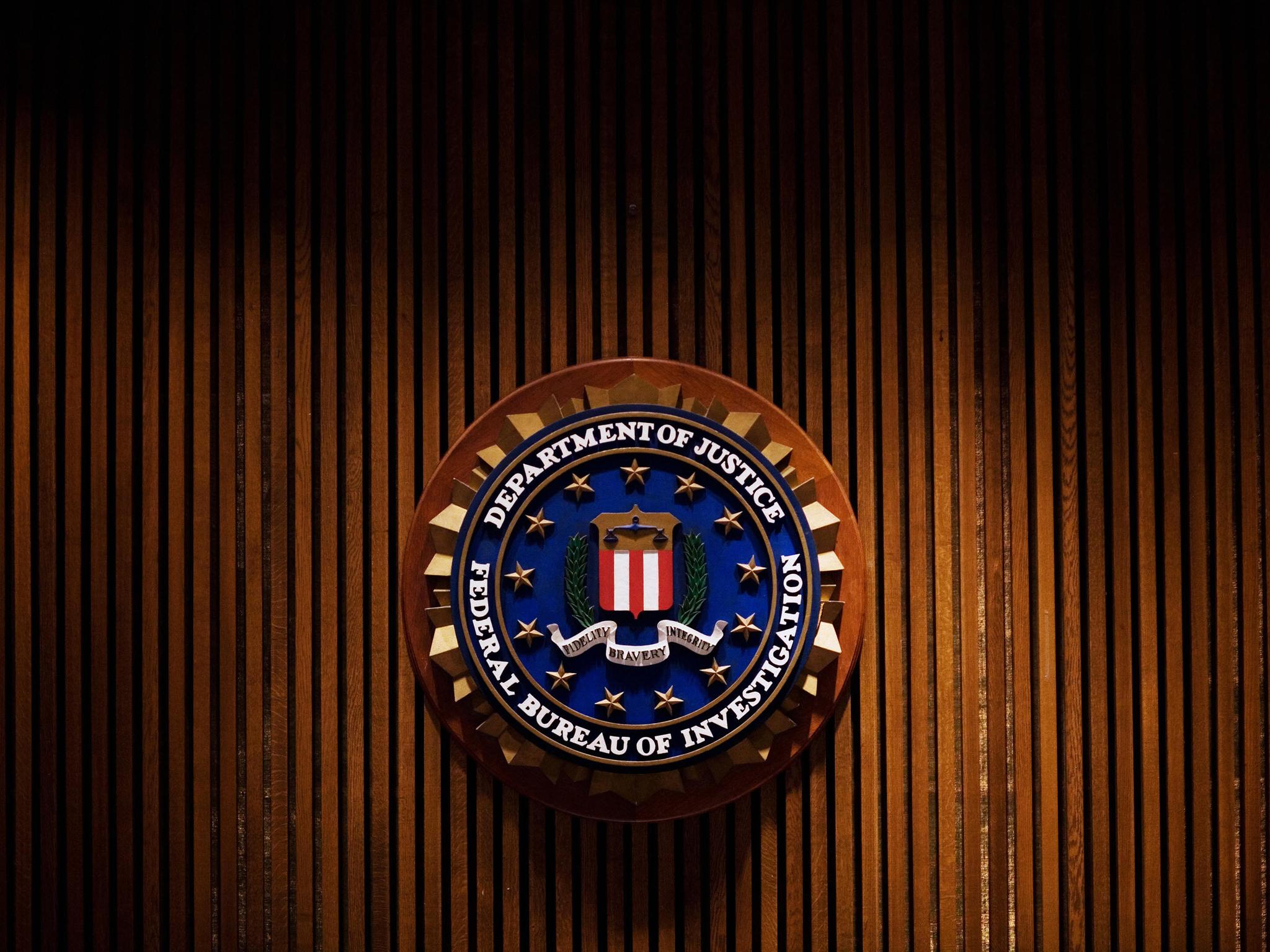 Prominent civil rights activists closely associated with the Black Lives Matter movement say members of the FBI have attempted to contact them in the days leading up to the Republican National Convention in Cleveland.
Samuel Sinyangwe and Johnetta Elzie, co-founders of Campaign Zero, an organisation that aims to end police violence through policy change, both told The Independent that FBI agents made attempts to contact them in recent days.
Mr Sinyangwe, 25, said that he received a phone call on Friday from an unknown number. The caller identified himself as an FBI task force officer.
"He was interested to hear my plans related to the Republican National Convention in Cleveland," he said. "I told him I don't have any plans to go to the convention."
The agent told Mr Sinyangwe, according to his account, that the Bureau had received threats that posed a potential risk and "they are discouraging activists from going to the convention, and he told me not to go."
Delegates are expected to cast their votes in favour of Donald Trump at the convention, which begins 18 July. Mr Trump's campaign has galvanised the enthusiasm of white supremacist groups – such as California Neo-Nazis, who plan on attending the convention. Mr Trump's outspoken contempt for undocumented immigrants, Muslims, and the Black Lives Matter movement has sparked protests at his rallies across the country.
"I think the FBI should be more concerned with investigating and dissuading the known white supremacists and people with ties to known terrorist organisations from attending the convention, versus trying to intimidate people who are speaking out against injustice," Mr Sinyangwe said.
Protests after Baton Rouge police fatally shoot Alton Sterling
Show all 10
In their phone conversation, the agent told Mr Sinyangwe that he attempted to contact him at his San Francisco apartment, where he slid a business card underneath the door – an effort that the activist found disconcerting – and asked for a good time to meet in person.
"He got to my door, which is scary because you have to use a keycard to buzz in through two gates, you have to go up four flights of stairs to get to the door," he explained. "And somehow [the agent] managed to do that. I'm not sure how."
The Independent received photo evidence of the business card, but has chosen not to publish it over privacy concerns.
Ms Elzie, too, just missed agents who she said were trying to contact her at her grandparents' home in St Louis. She was en route from demonstrations in Baton Rouge over the weekend.
"I can't help but think they were trying to intimidate my grandparents, my family. People who have nothing to do with the protests at all," Ms Elzie, 26, said. She has been a highly visible figure in the police reform movement since protests erupted in Ferguson, after a police officer shot and killed unarmed teenager Michael Brown in August 2014.
When the agents showed up at her grandparents' door, they asked where Ms Elzie was and when they expected her to return to the house.
"You know she's in Baton Rouge, and you know when she'll be back," Ms Elzie said her grandmother told the agents, who identified themselves as FBI.
Black Lives Matter March Thousands Strong Through Manhattan
The agents said they had seen an exchange between Ms Elzie, DeRay McKesson, and Mr Sinyangwe on Twitter – although, the accounts were apparently impostors. They said they were simply trying to figure out Ms Elzie's involvement in protest activity surrounding the political conventions this summer.
Her grandmother "started talking to them about open carry laws and how they don't apply to black people, [and] the cases in Minnesota and Louisiana," where black men Philando Castile and Alton Sterling were shot and killed by police officers.
Ms Elzie said that the agents did not have cards to pass along to her, but one wrote down their contact information on a piece of paper.
"I'm not giving that to my baby," her grandmother said, before throwing the paper in the garbage.
Mr Sinyangwe expressed his concern about why he and Ms Elzie would be the focus of FBI surveillance.
"[Campaign Zero] is an organisation that is focused on policy change," he said. "I'm not sure why the FBI was threatened by that. But it certainly is consistent with a long line of tactics that the FBI has used against black activists in the past."
The subject of the FBI's apparent surveillance of activists involved in Black Lives Matter activities came up during President Barack Obama's "White House Convening on Building Community Trust", the Washington Post reported. The White House meeting was attended by activists including DeRay McKesson, who co-founded Campaign Zero with Ms Elzie, Mr Sinyangwe, and Brittany Packnett.
Mr McKesson reportedly asked the President to instruct the FBI to stop visiting activists at their homes.
The Intercept reported last year the extent of the FBI and the Department of Homeland Security's involvement in monitoring of activists involved in the Black Lives Matter movement since it gained national momentum after Ferguson.
Documents obtained from the DHS by the news outlet confirmed that federal authorities had been surveilling protest movement on social media. The report also showed that FBI and DHS officials acknowledged that the protests they were monitoring were "peaceful in nature".
"I've made peace with [the idea that] everything I've been doing has been watched since 2014," Ms Elzie said. "Never have they shown up to my or my grandma's house."
Mr Sinyangwe echoed these concerns.
"This is certainly another step in terms of actively trying to dissuade protesters and activists from protesting or attending political events," he said.
A spokesperson for the FBI did not address accusations that they were attempting to discourage activists from attending the Cleveland convention.
"To help prepare for the RNC, law enforcement is reaching out to people to request their assistance in helping our community host a safe and secure convention," special agent Vicki Anderson of the Cleveland field office said via emailed statement.
"The FBI is not singling out any one particular group; we are speaking to numerous groups with the same purpose in mind, maintaining an environment where all can assemble peacefully and exercise their right to free speech."