Black Lives Matter movement awarded Sydney Peace Prize
Chris Baynes
Saturday 27 May 2017 15:19 Comments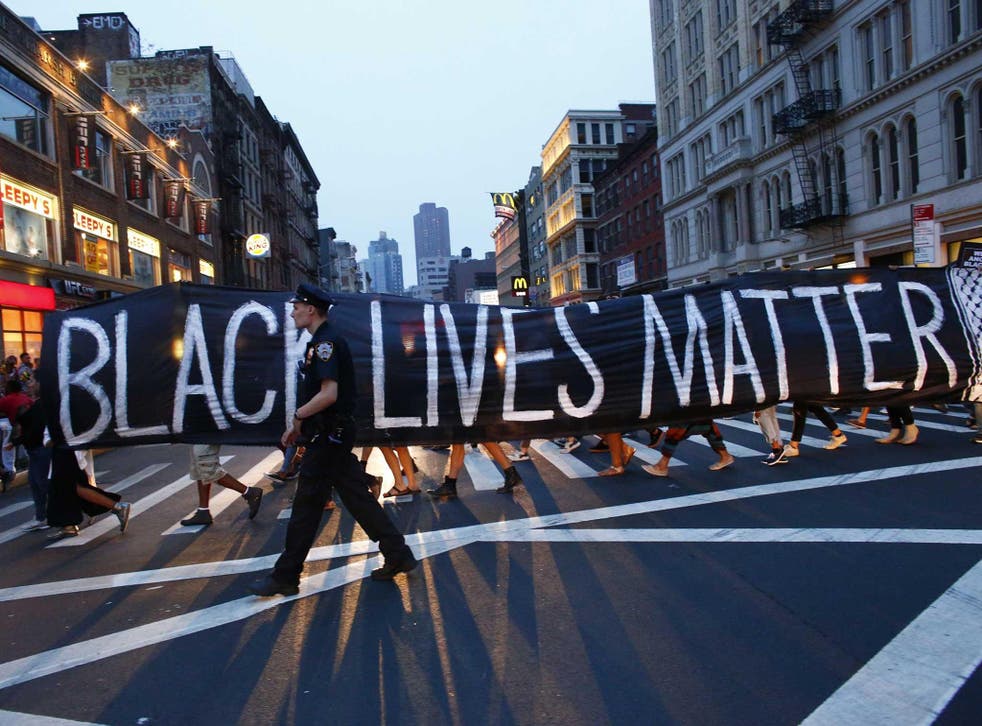 Black Lives Matter, the movement for racial equality that swept the globe after starting out as a hashtag, has been awarded a major peace prize.
The campaign will receive this year's Sydney Peace Prize, whose judges chose it for "courageously reigniting a global conversation around state violence and racism" and inspiring "a bold movement for change".
It is the first time organisers have given the award to a movement rather than an individual. Previous recipients include Desmond Tutu and Noam Chomsky.
Black Lives Matter first emerged in the aftermath of the acquittal of George Zimmerman, who shot dead unarmed Florida 17-year-old Trayvon Martin in 2013.
The hashtag "BlackLivesMatter" was first used in a Facebook post by activist Alicia Garza, and gained prominence as protests erupted the next year after two unarmed black men - Michael Brown in Ferguson and Eric Garner in New York - died at the hands of police.
The phrase later became the name of a human rights campaign group founded by Ms Garza and fellow black female activists Patrisse Cullors and Opal Tometi.
Black Lives Matter organises march to Trump Tower

Show all 15
Ms Cullors said: "Black Lives Matter is our call to action. It is about replacing narratives of black criminality with black humanity. It is a tool to reimagine a world where black people are free to exist, free to live, and a tool for our allies to show up for us."
The three founders will collect the award in November on behalf of the movement, which grew steadily into a nationwide and then international political network and now has 39 chapters across the globe.
The Sydney Peace Foundation, which awards the prize, said the global phenomenon had been chosen "for building a powerful movement for racial equality, courageously reigniting a global conversation around state violence and racism. And for harnessing the potential of new platforms and power of people to inspire a bold movement for change at a time when peace is threatened by growing inequality and injustice."
Ms Tometti, who is also an executive director of Black Alliance for Just Immigration, said the award "is an affirmation and reminds us that we are on a righteous path".
She added: "Accepting this award is about our people on the ground striving for justice every single day. It's truly meaningful to be recognised in this way. We'll continue to push forward until structural racism is dismantled and every black life matters."
Register for free to continue reading
Registration is a free and easy way to support our truly independent journalism
By registering, you will also enjoy limited access to Premium articles, exclusive newsletters, commenting, and virtual events with our leading journalists
Already have an account? sign in
Join our new commenting forum
Join thought-provoking conversations, follow other Independent readers and see their replies