Three young children hospitalised after trying to gain Spider-Man superpowers from black widow spider bite
Mother of three brothers raised alarm when she found them crying after all being bitten by deadly arachnid
Harry Cockburn Comments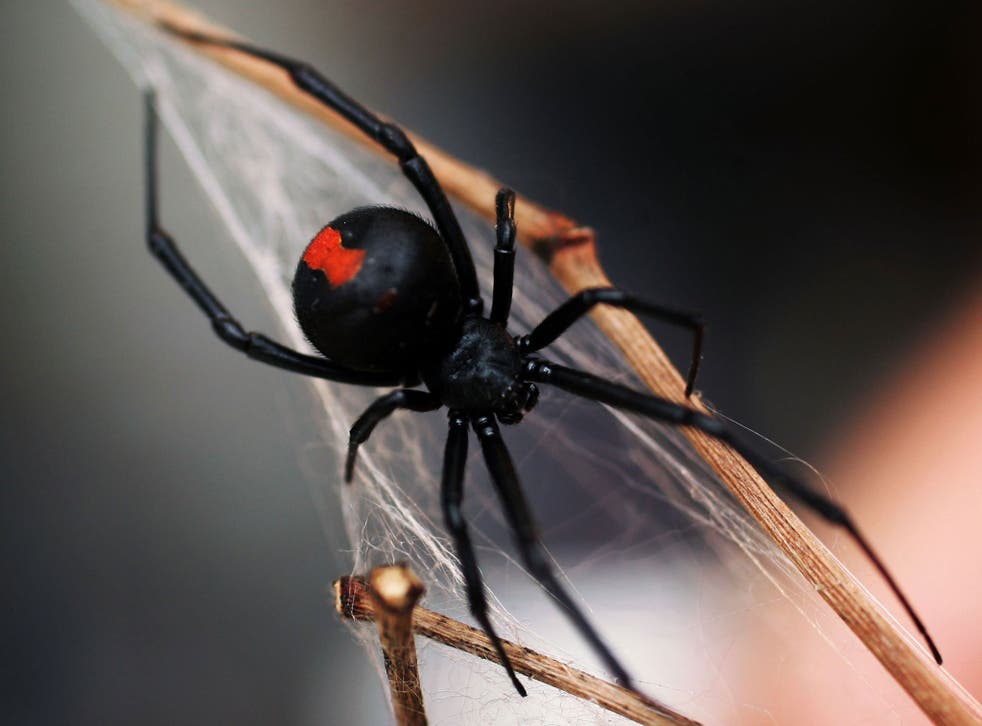 Three young brothers in Bolivia were hospitalised after provoking a black widow spider into biting all three of them in the hope they would gain the same super powers as Spider-Man.
The brothers, aged 8, 10 and 12, were herding goats in Chayanta Province in central Bolivia, when they found the spider and poked it with a stick until it bit each of them in turn.
The alarm was raised when their mother found them crying, and they were taken to a local medical centre, according to Spanish-language news network Telemundo, which reported the story after it was first detailed by the epidemiology chief from the Bolivian Ministry of Health, Virgilio Pietro, during the country's daily coronavirus press conference.
When the brothers' symptoms did not improve, the trio were then transferred to a hospital in the small town of Llallagua, where the doctors reportedly described the situation as being complicated.
As a result, the next day they were taken to the Children's Hospital in La Paz, by which point they were suffering muscular pain, sweating, fever and general tremors.
After being treated with antivenom their condition improved over the course of a week until they were all discharged on 20 May.
Mr Pietro warned parents to "be careful", since "for children everything is real, movies are real, dreams can be real, and they are the illusion of our lifetime".
In the 2002 film Spider-Man, the character Peter Parker, played by Tobey Maguire, is bitten by a genetically modified "super-spider". The double puncture wound swells up, and Parker experiences fever and blurry vision, before collapsing on his bedroom floor. He wakes up in the morning and realises he no longer needs glasses, his body has become much more muscular, he can run faster, his reflexes and agility have improved, he can climb up smooth surfaces with ease and he can shoot long spiderwebs out of his wrists.
Black widow bites are rare as the spider is non-aggressive and only tends to bite if threatened.
However, it's venom is 15 times stronger than a rattle-snake's according to National Geographic, with bites resulting in muscle aches, nausea, and paralysis of the diaphragm, which can make breathing difficult.
Nonetheless, most of those bitten suffer no serious long-term injuries, and deaths are very rare, with small children, the elderly, and those with underlying health conditions most at risk.
The larger female black widow often kills and eats the smaller males after mating with them, which is how the spider gained its macabre name.
Bolivia's health care system is in the midst of major reforms, begun last year under socialist president Evo Morales's administration, which rolled out free healthcare to previously uninsured people.
Register for free to continue reading
Registration is a free and easy way to support our truly independent journalism
By registering, you will also enjoy limited access to Premium articles, exclusive newsletters, commenting, and virtual events with our leading journalists
Already have an account? sign in
Join our new commenting forum
Join thought-provoking conversations, follow other Independent readers and see their replies