Blake Leibel: Comic book writer accused of torture and murder of girlfriend created graphic novel containing similar crime
Warning: Contains graphic content relating to Iana Kasian's murder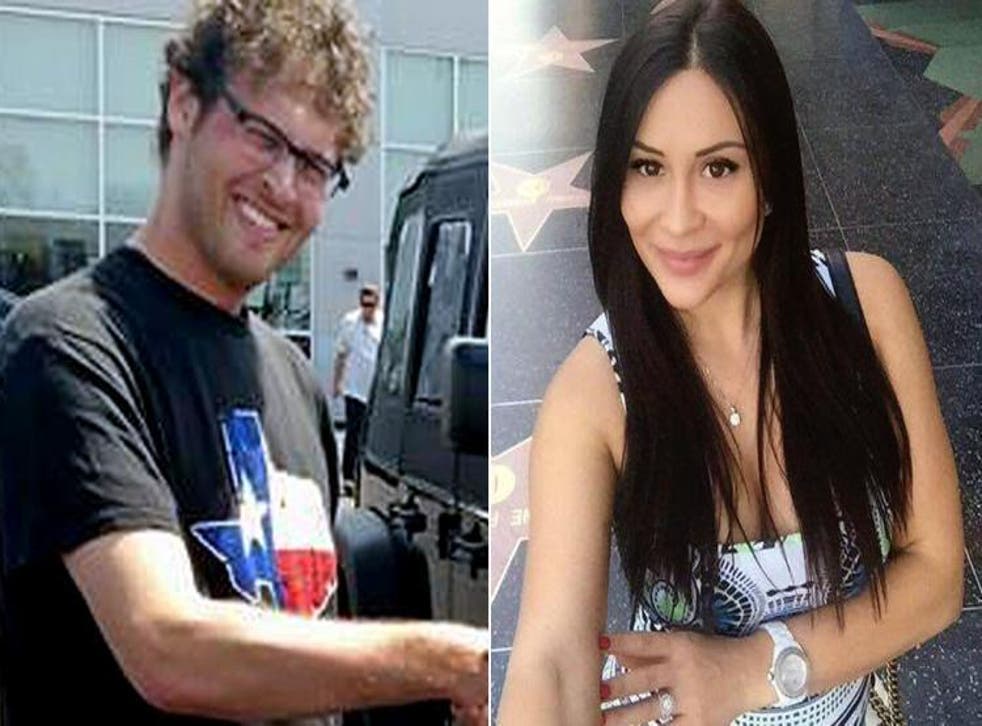 The man accused of the gruesome torture and murder of his girlfriend by scalping her and draining her body of blood in a Los Angeles apartment had already written a fictional version of a similar crime in one of his graphic novels, it has been reported.
Blake Leibel, 36, the son of a wealthy property magnate in Canada, is charged with the murder of his partner, Ukrainian-born model Iana Kasian.
The 30-year-old model's body was found in May last year. She had been tortured and mutilated, suffering a head trauma, and died from having her blood drained from her body, according to a coroner's report.
Mr Leibel is charged with murder, mayhem, aggravated mayhem and torture, and could face the death penalty. He denies the charges.
He had reportedly lived in LA on an $18,000–(£13,300)-a-month allowance with dreams of making it in the comic book industry, writing a number of stories based on violence and murder.
He is credited with working on an animated version of the Mel Brooks film Space Balls, creating a failed film comedy called Bald and publishing a graphic novel called Syndrome, which he described as grappling with "the questions surrounding what provokes a person to commit evil acts", the Washington Post reported.
He also wrote a screenplay for a film entitled Psychopomp, which focuses on a vigilante who beheaded people who opposed his personal code of conduct.
Syndrome, which Mr Leibel apparently handed out for free at Comic-Con, opens with a television news reporter standing outside the prison where a serial killer is being kept, the night before his execution.
One of the killer's murders is shown in the comic, in which a couple are hung, naked, from their feet, with their throats slashed, causing them to be drained of blood.
Ms Kasian's autopsy was released as part of civil suit filed by her family who are seeking $56m (£42m) over her death, The Toronto Sun reported.
Dr James Ribe, of the LA County Coroner's office, said Ms Kasian's "entire scalp was traumatically absent" and her scalp had been stripped to the bone with portions of her face torn away.
She had suffered bruises and a bite mark to her face, and had lived for at least eight hours after receiving the head injury.
Her death was recorded as exsanguination, due to her body having been drained of blood.
Register for free to continue reading
Registration is a free and easy way to support our truly independent journalism
By registering, you will also enjoy limited access to Premium articles, exclusive newsletters, commenting, and virtual events with our leading journalists
Already have an account? sign in
Register for free to continue reading
Registration is a free and easy way to support our truly independent journalism
By registering, you will also enjoy limited access to Premium articles, exclusive newsletters, commenting, and virtual events with our leading journalists
Already have an account? sign in
Join our new commenting forum
Join thought-provoking conversations, follow other Independent readers and see their replies