'Blind Sheikh' Trade Center bomber Omar Abdel-Rahman dies in prison
He was convicted of bombing the World Trade Center in 1993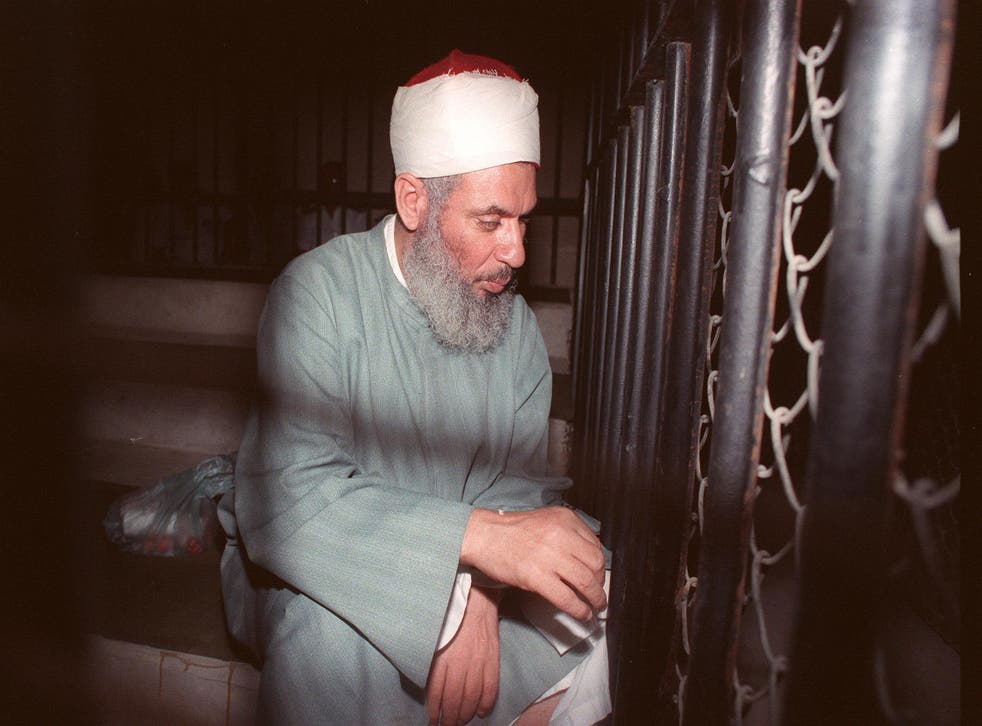 The "Blind Sheikh" Omar Abdel-Rahman has died in prison aged 78, according to US officials.
His son, Ammar, said he had been phoned by a US representative to say his father had died in prison in South Carolina.
The Egyptian leader was convicted of bombing the World Trade Center in New York in 1993 and sentenced to life in prison in 1996 at the age of 55.
He was one of six suspects in that car-bomb attack which killed six people and injured about 1,000 others.
The blind cleric was the spiritual leader of Islamic group Al-Gama Al-Islamiyya, which was suspected to be behind attacks such as the 1997 massacre that killed 62 people in Luxor, Egypt.
He also plotted to blow up the Holland Lincoln tunnels as well as other New York landmarks, like the United Nations and the New York headquarters of the FBI.
He was also involved in an assassination bid against Egyptian President Hosni Mubarak.
In the 1990s, he pled not guilty to accusations that he, along with 15 other suspects, had been conspiring to "wage a war of urban terrorism against the United States".
At his sentencing he gave a statement that lasted over an hour and encouraged his followers to stand up to "infidel" America.
"America will go and be withered and this civilization will be destroyed," Abdel-Rahman said. "Nothing will remain. We will not kneel."
"The prosecution wants that we should kneel and be subservient to America and obey America," he added, "but we do not kneel to anyone, except to God."
Five years after he was sent to prison, terrorists from Saudi Arabia came to the US, learnt how to fly planes and bombed the Twin Towers again, killing more than 2,000 people.
Join our new commenting forum
Join thought-provoking conversations, follow other Independent readers and see their replies