FDA finally clears the way for gay and bisexual men to donate blood
The FDA is expected to hold a public comment period prior to enacting the new policy later this year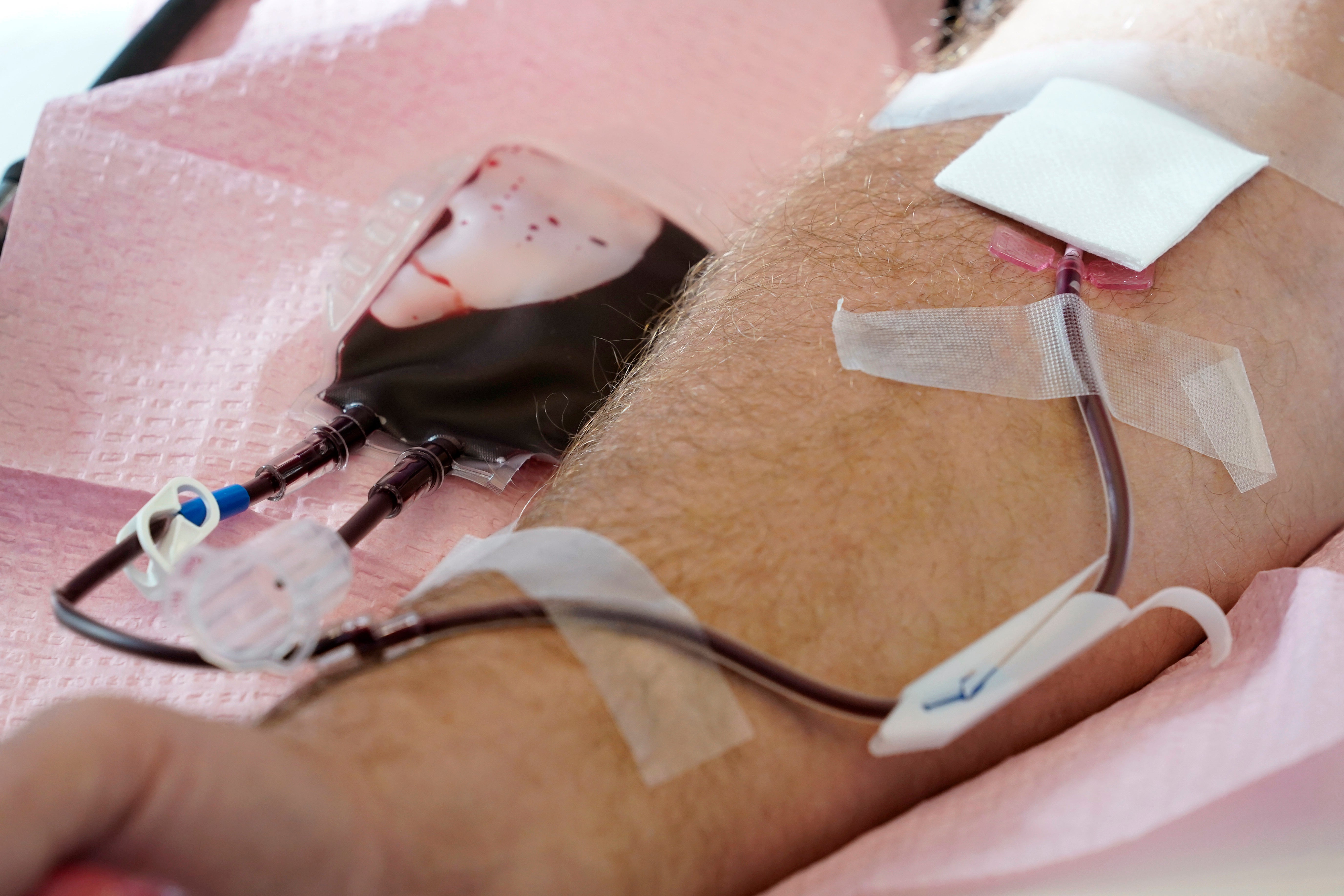 The Food and Drug administration is set to make it easier for gay and bisexual men to give blood, according to a new report.
A source familiar with the issue reportedly told the Washington Post that bisexual and homosexual men in monogamous relationships would be given the clear to donate blood, even if they have had sex in the past several months.
Prior to this, gay and bisexual men were barred from donating blood if they had had recent sexual activity. That practice arose amid the AIDs crisis.
The American Medical Association called the ban "discriminatory" in 2022, and LGBT organisations — as well as blood banks and politicians — have pushed for a less restrictive policy that would allow more gay and bisexual men to give blood.
The source speaking with the Washington Post reportedly said the FDA's new standards would remain focused on ensuring HIV-infected blood remains out of the donor pool, but the new rules would focus less on sexual orientation and gender and more on sexual activity.
This isn't the first time the FDA has adjusted its blood donation guidelines. It eased its restrictions on gay and bisexual men participating in blood donation shortly after the pandemic began as a way to bolster its reserves.
In April 2020, the FDA suspended its usual policies and allowed gay and bisexual men to give blood, so long as they had not had sex with a man within the prior three months.
The source speaking to the Washington Post said that eligible gay and bisexual men hoping to donate blood will likely have to wait until the end of the year to do so, claiming the FDA first must open the policy up to public comment.
The Independent has reached out to the FDA for comment.
The Human Rights Campaign praised the proposed change to the blood donation guidelines.
"This proposed blood donation policy moves the country toward what LGBTQ+ advocates and medical experts have been saying for years – that a science-based, individualized risk assessment is the best, most equitable way to ensure safety of the blood supply while reducing unnecessary discrimination against gay, bisexual, and other men who have sex with men," Kelley Robinson, President of the Human Rights Campaign, said in a statement.
Ms Robinson noted that the proposed change would still bar individuals using PrEP — a preventative drug meant to protect individuals from contracting HIV — and said the new policy would require further refinement.
"We will soon be a step closer to ending the stigma that has existed for decades as a result of the harmful blood donation ban, and in the process, we will be able to ensure that the blood supply remains protected," she said. "Now the work must continue to refine this policy."
Join our commenting forum
Join thought-provoking conversations, follow other Independent readers and see their replies