'Blood moon' prompts Mormon announcement: This is NOT the end of the world
Church leaders concerned over Mormon author who has proclaimed the eclipse spells the end of the earth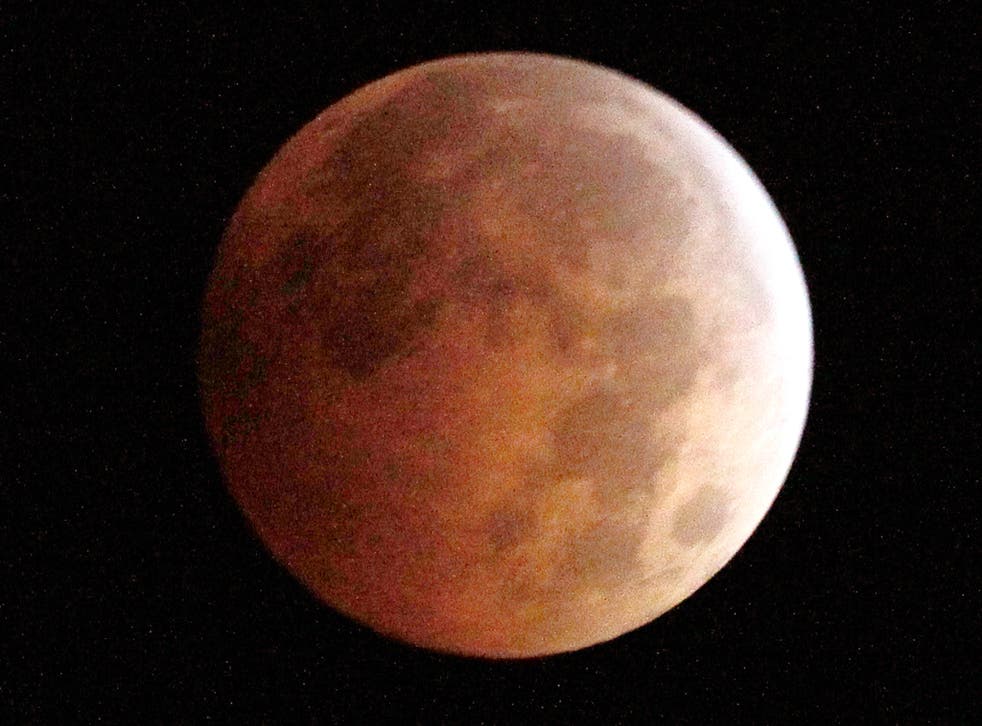 A rare confluence of a lunar eclipse and a supermoon set to happen this weekend has prompted such widespread fear of an impending apocalypse that the Mormon Church was compelled to issue a statement cautioning its members to not believe the end of the world is near.
Sunday night's "blood moon", recent natural disasters and global political unrest have reportedly led to a rise in sales of emergency supplies.
A Mormon author, Julie Rowe, has heightened fears by proclaiming that the eclipse, which gives the moon a red tint and makes it appear larger than normal, spells the end of the earth.
It's unclear how many of the church's members buy Ms Rowe's theory, but Mormon leaders were concerned enough to issue a public statement cautioning believers not to be worried by talk of the apocalypse.
They told their 15 million worldwide members that the faithful should be "spiritually and physically prepared for life's ups and downs".
The leaders also stated followers should "avoid being caught up in extreme efforts to anticipate events" and that they should not take speculation from individual church members as doctrine
Earlier in month Mormon leaders had sent a memo to administrators and teachers in the church's education system, telling them to be wary of Ms Rowe's books.
Storing away enough food and water in case of disaster, job loss or something worse is part of the fundamental teachings of the religion.
Embedded in the minds of Mormons and the church's official name,The Church of Jesus Christ of Latter-day Saints, is the belief that one day regular history will end, bringing the second coming of Jesus.
Many homes in Utah are equipped with special shelving for emergency water, beans and wheat.
Register for free to continue reading
Registration is a free and easy way to support our truly independent journalism
By registering, you will also enjoy limited access to Premium articles, exclusive newsletters, commenting, and virtual events with our leading journalists
Already have an account? sign in
Register for free to continue reading
Registration is a free and easy way to support our truly independent journalism
By registering, you will also enjoy limited access to Premium articles, exclusive newsletters, commenting, and virtual events with our leading journalists
Already have an account? sign in
Join our new commenting forum
Join thought-provoking conversations, follow other Independent readers and see their replies