Blue Bell recalls all products for fears of contamination by deadly bacteria
Five cases of listeria have been reported in relation to Blue Bell ice cream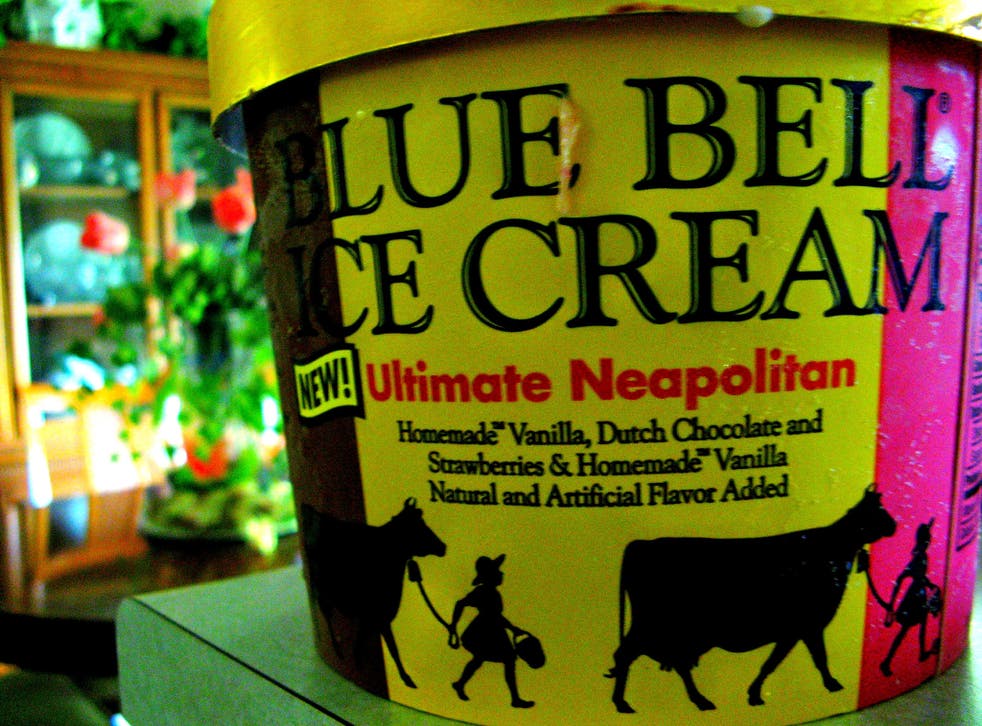 Blue Bell Creameries has pulled all its products off shelves over fears of Listeria contamination, after three people have died and five have become ill after eating Blue Bell products.
The company announced it is removing its ice cream, frozen yogurt, sherbet and other products following another positive test for Listeria in some of its half-gallon containers of chocolate chip cookie dough ice cream.
"This means Blue Bell has now had several positive tests for Listeria in different places and plants," the company said in a statement. "At this point, we cannot say with certainty how Listeria was introduced to our facilities, and so we have taken this unprecedented step."
Prior to this blanket recall, the company had been recalling specific products that had tested positive for Listeria contamination.
"Listeria monocytogenes is an organism, which can cause serious and sometimes fatal infections in young children, frail or elderly people, and others with weakened immune systems," the FDA said.
"Although healthy individuals may suffer only short-term symptoms such as high fever, severe headache, stiffness, nausea, abdominal pain and diarrhoea, Listeria infection can cause miscarriages and stillbirths among pregnant women."
Follow @PaytonGuion on Twitter.
Join our new commenting forum
Join thought-provoking conversations, follow other Independent readers and see their replies