Bolivian tour guide discovers giant dinosaur footprint
The footprint is the largest of its kind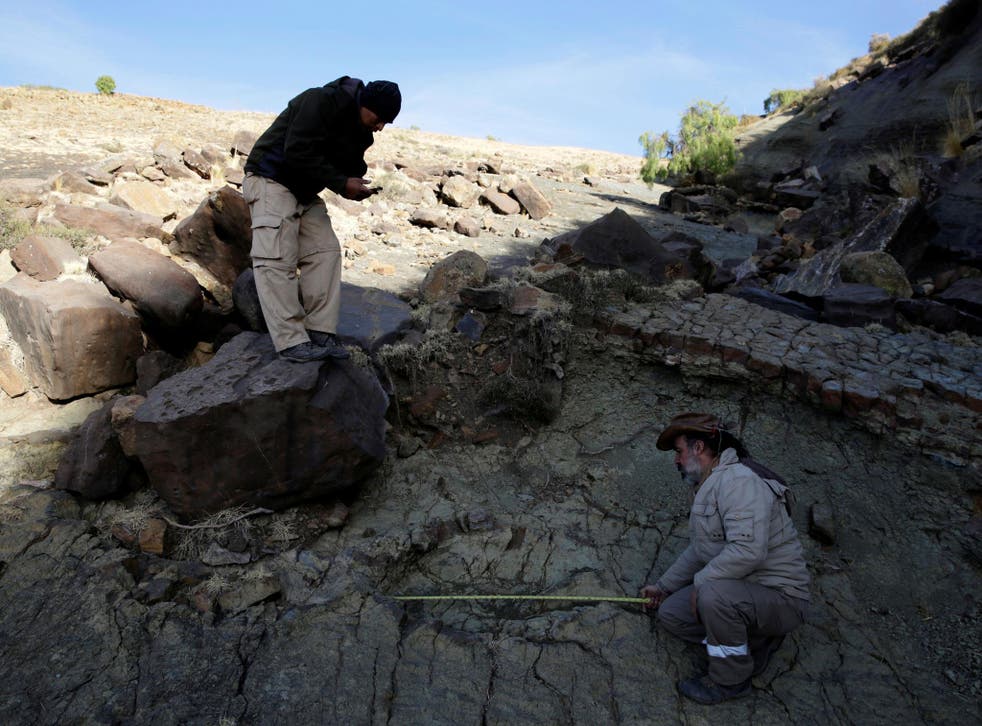 A Bolivian tour guide unwittingly discovered one of the largest dinosaur footprints of its kind.
Paleontologists believe that the metre-wide print dates back some 80 million years and likely belongs to the carnivorous predator, the abelisaurus.
"This print is bigger than any other we have found to date in the area," paleontologist Sebastian Apesteguia told Reuters. "It is a record in size for carnivorous dinosaurs from the end of the Cretaceous period in South America."
The tour guide found the print earlier this month near the central-Bolivian city of Sucre. Bones belonging to the abelisaurus had previously been found in South America.
The abelisaurus was first discovered by Argentine paleontologists José F Bonaparte and Fernando E Novas in 1985. Upon the finding of a complete skull in Río Negro, Argentina, the scientists determined that the dinosaur belonged to a new family of predators – rather than that of the closely similar Tyrannosaurus.
Although the skull had previously been discovered, little was known about the relative size of the dinosaur. The footprint may give researchers a better idea of the scale of the abelisaurus.
Join our new commenting forum
Join thought-provoking conversations, follow other Independent readers and see their replies