'To speak of starving in Brazil is a big lie': Bolsonaro denies severe hunger problem despite millions being malnourished
'You don't see poor people on streets with skeletal physiques as you see in some other countries,' says president amid rising poverty 
Alessio Perrone
Saturday 20 July 2019 10:08 Comments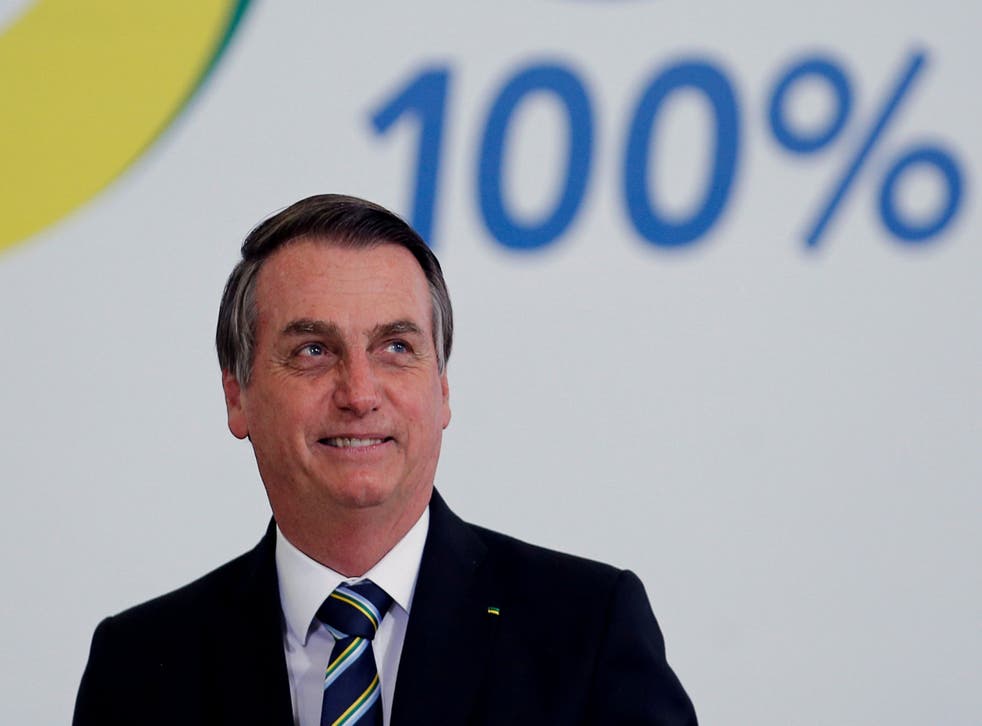 President Jair Bolsonaro has described reports about severe hunger in Brazil as "a big lie", claiming it is not a problem for the country.
"Talking about starving in Brazil is a big lie," he said on Friday morning while having breakfast with foreign reporters.
He conceded that in some cases it might "go bad" and that people might "not eat well".
But starvation is not an issue for Brazil, he added. "You don't see poor people on the streets with skeletal physiques as you see in some other countries around the world."
Brazil was removed from the UN hunger map in 2004, and the Food and Agriculture Organisation (FAO) says less than 2.5 per cent of Brazilians were undernourished the past three years.
Brazilian tribal lands under new threat

Show all 20
According to FAO data published in September 2018, fewer than 5.2 million people were undernourished in Brazil in 2017 – a significant improvement from the 20.9 million figure recorded in 1999.
But the figure is up from "fewer than 5.1 million" in 2014.
Brazil is now teetering on the brink of a new recession after the country went through the worst economic recession in its history in 2015-16, and increasing poverty levels have left experts concerned that severe hunger could rise further.
Government data indicates 54.8 million Brazilians are poor, about 26.5 per cent of the population, and according to the Institute for Statistics and Poverty, 9 million Brazilians under 14 live in extreme poverty.
FAO says some 22 million Brazilians were obese in 2017.
Mr Bolsonaro backtracked on his statements when asked again by other journalists later the same day.
"Look, Brazilians eat badly. Some go hungry," he acknowledged. "Now in a country as rich as ours, with arable land, water in abundance, that's unacceptable."
Support free-thinking journalism and attend Independent events
During the discussion with reporters on Friday, Mr Bolsonaro also appeared to complain about the international press allegedly misrepresenting his administration and about external pressure to influence policies on the Amazon.
"The Amazon is ours, not yours," he told foreign correspondents.
He also questioned Brazil's official data on deforestation rates, claiming that "If all the deforestation data of the last few years were true, the Amazon wouldn't exist."
Data from the government's satellite monitoring agency indicated in June the Brazilian Amazon lost 739 square kilometres in just one month.
Additional reporting by Associated Press
Register for free to continue reading
Registration is a free and easy way to support our truly independent journalism
By registering, you will also enjoy limited access to Premium articles, exclusive newsletters, commenting, and virtual events with our leading journalists
Already have an account? sign in
Join our new commenting forum
Join thought-provoking conversations, follow other Independent readers and see their replies