Boston Marathon bombings: How Twitter and Reddit got it wrong
'Horrible' night for family of missing student named as suspect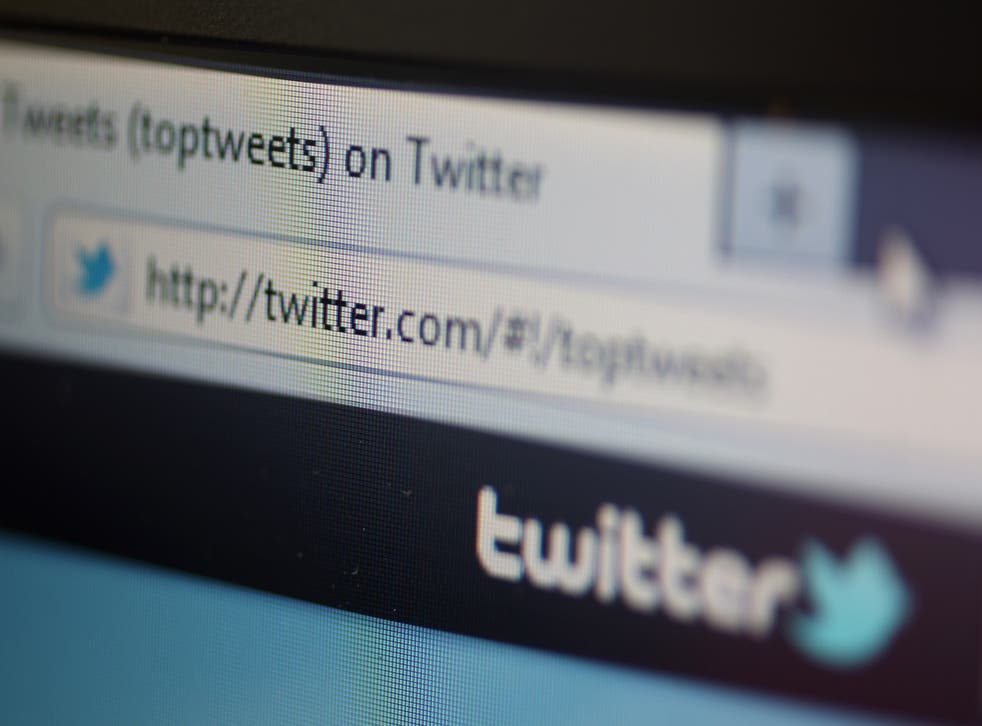 Around 7pm on Thursday night, social media sites like Twitter and Reddit lit up with a sensational rumor: that Sunil Tripathi, a student who had vanished weeks ago, was one of the suspects accused of bombing the Boston Marathon.
Several hours later, US network NBC News reported that the authorities were actually seeking two brothers, Tamerlan and Dzhokhar Tsarnaev, with no link to the missing student.
But as the erroneous reports about Tripathi continued to spread online, his family, huddled around their computers in Providence, Rhode Island, felt helpless as Internet users levelled accusation after accusation against their missing relative.
"Someone will tweet, then retweet, and completely unsubstantiated things can proliferate so rapidly and destructively," Sunil's sister Sangeeta Tripathi said in an interview yesterday. "Those night hours were horrible."
The chaos wrought by the social media rumour mill, exacerbated by prominent journalists who re-circulated the misinformation early Friday morning, came at the end of a tumultuous week for both established news organizations and the social media sites that are altering the dynamics of newsgathering.
Some traditional media outlets were pilloried for irresponsible reporting - among them News Corp's New York Post, which published on its front page Wednesday a picture of two men holding bags implying that they were the suspects. Post editor Col Allan said in a statement to Salon that it did not identify the men pictured as suspects and that it stood by the cover photo.
Other large media outlets were also criticised for inaccuracies: Time Warner's CNN and the Associated Press reported that a suspect had been arrested Wednesday before that was denied by officials.
A CNN spokeswoman said the information was based on three credible sources and was changed as soon as sources provided new information. AP spokesman Paul Colford said: "We reported what we knew to be the case or what we were told at the time, and it came undone. We issued the correction which the AP religiously does."
Social media sites came under fire for encouraging a rush to judgment.
On Reddit, an increasingly influential social media site owned by magazine publisher Conde Nast, users posted pictures taken from the bomb scene and engaged in a large-scale, semi-organized effort to identify the bombers. At one point, users even compiled a spreadsheet of possible suspects, whom they sought to identify.
The Reddit sleuths didn't succeed, naming Tripathi and other people who ultimately had nothing to do with the events. But by morning on the East Coast, Tripathi's name had already been circulated in the press in India and Britain.
Marcus Messner, a communications professor at Virginia Commonwealth University, said the rash of mainstream media errors stemmed at least in part from pressure to compete with fast-flowing social media.
"If you look at Twitter, the news snippets on the events are a lot more advanced than what you're seeing on websites or even what you're seeing on the air," Messner said. "Twitter, especially, has put a lot more pressure on news organization to get it out fast."
The mix-up around Tripathi shone a spotlight on Reddit, which now has more than 14 million monthly visitors, according to ComScore.
At one point, Luke Russert, a reporter at Comcast Corp's NBC News - the outlet that was ultimately first to name the Tsarnaev brothers as suspects - tweeted it would "change the game" for journalism if Reddit had in fact correctly identified Tripathi, though he did caution that the information was "still unconfirmed".
Late last night, after Reddit was debunked, Russert said in an email: "I don't think it's an overstatement that earlier this morning new media came into its own to a degree."
"The point I was making is that Twitter, Reddit, Skype were instrumental in the audience understanding the story," Russert said.
Reddit general manager Erik Martin said he apologised to the Tripathi family yesterday and pledged a review of policy.
"The crowd-sourced investigation is something that's really new and extreme in this case," Martin said.
"All of the people working at Reddit, and the millions of people on Reddit - everyone needs to make sure they're helping and not hindering a crisis situation. In the aftermath of this, we're all going to both internally and in the community be asking that question."
Ben Smith, the editor of Buzzfeed, a leading "social news" website, defended one of his reporters, who, due to his large Twitter following, played a central role in initially spreading the Tripathi rumor.
Smith said that Buzzfeed staffers were simply doing their best to give readers "context" of the information swirling around the Internet.
"I think it's futile to pretend readers aren't seeing everything, and that instead we should be providing context," Smith wrote in an email.
The saga generated reflection within the online community itself, as numerous Reddit users left comments chastising the "witch hunt". On Friday, Redditors launched a new crowdsourced campaign to help locate Tripathi.
Register for free to continue reading
Registration is a free and easy way to support our truly independent journalism
By registering, you will also enjoy limited access to Premium articles, exclusive newsletters, commenting, and virtual events with our leading journalists
Already have an account? sign in
Register for free to continue reading
Registration is a free and easy way to support our truly independent journalism
By registering, you will also enjoy limited access to Premium articles, exclusive newsletters, commenting, and virtual events with our leading journalists
Already have an account? sign in
Join our new commenting forum
Join thought-provoking conversations, follow other Independent readers and see their replies