Bowe Bergdahl's fair trial chance threatened by President Donald Trump's 'traitor' comments, lawyers argue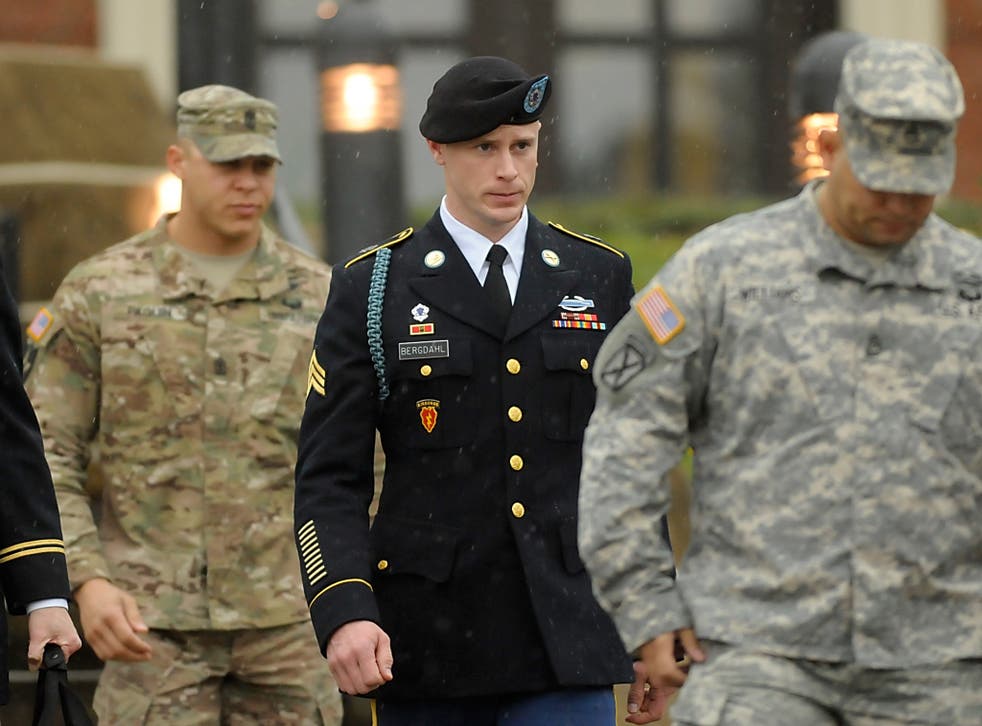 On the campaign trail, President Donald Trump repeatedly made scathing remarks regarding the highly publicised decision of Army Sgt Bowe Bergdahl to abandon his post in Afghanistan in 2009.
Now, a military judge is questioning whether Mr Bergdahl has a shot at a fair trial given Mr Trump's accusations that the sergeant is a "traitor" deserving of harsh punishment. MrBergdahl's lawyers have argued the President's comments violate their client's rights to due process and the case should therefore be dismissed.
Charges against Mr Bergdahl include desertion and misbehaviour before the enemy. If convicted, he could face a life sentence.
In a pretrial hearing, Mr Bergdahl's lawyers played footage of the President repeatedly – and harshly – denouncing the Army sergeant's behaviour. The defence's motion highlights more than 40 instances of Trump criticising Mr Bergdahl.
Afghanistan: Between Hope and Fear

Show all 16
While the judge, Army Col Jeffery Nance, has not yet ruled on the defense's request, he called Mr Trump's condemnations of Mr Bergdahl "disturbing".
After walking off his post in 2009, Mr Bergdahl became a captive of the Taliban and was held by the group and its allies for five years. Mr Bergdahl maintains he walked off his post in order to raise alarm and highlight what he saw as problems within his unit.
In May 2014, the Obama administration traded five Taliban prisoners for the release of Mr Bergdahl, a move decried by Republicans as a threat to national security.
Army Maj Justin Oshana, a prosecutor, has argued the case should not be dismissed without first attempting to seat a jury, noting to dismiss a case without doing so would be "unprecedented".
Mr Bergdahl's trial is scheduled for April, but faces a strong likelihood of being delayed as problems relating to the discovery process are resolved.