Boy beaten to death with hammer trying to protect younger sister from child abuser
Eight-year-old Dante was declared brain dead after the attack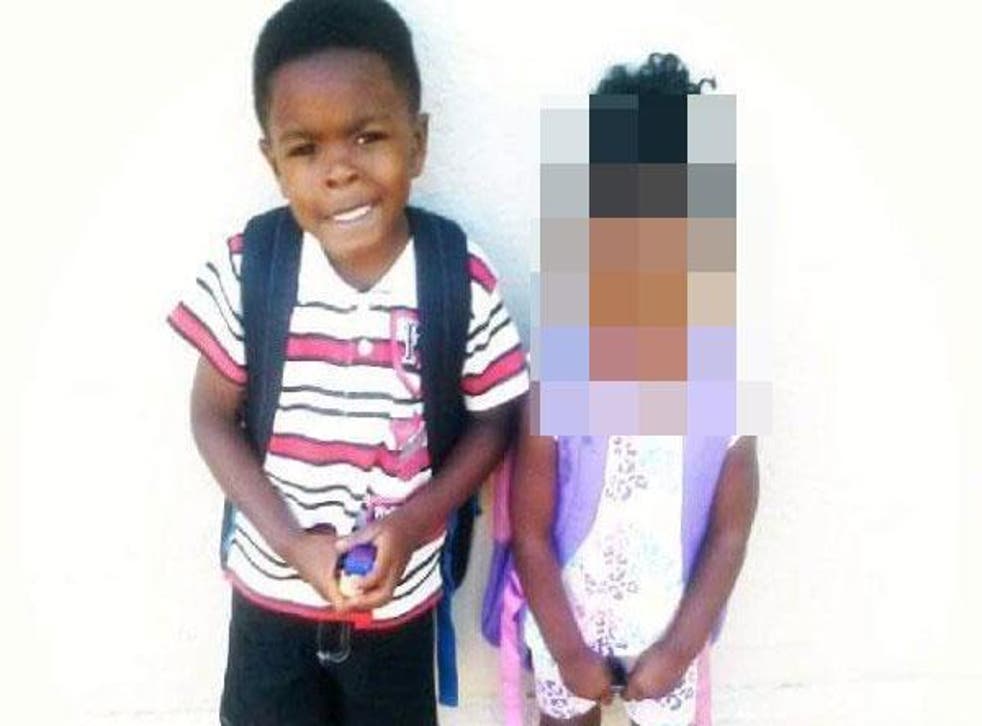 An eight-year-old boy has died of his injuries after being beaten with a hammer while trying to protect his younger sister from molestation.
Twenty-three-year-old Deandre Chaney Jr, his mother's former partner, attacked Dante Daniels with a hammer after the young child tried to stop him from committing a lewd act on his seven-year-old sister, Danae, according to a criminal complaint.
"Trying to save his sister from this child molester, that's why he was beat the worst," Dante's grandmother Monique Brown told WBRC.
Chaney Jr had taken a knife and hammer to both Danae and her mother, 28-year-old Elizabeth Salone.
Dante was declared brain dead following the attack and died six days later. Both his sister and his mother survived, but Ms Brown says her daughter will probably never see out of her left eye again, and Danae will require a tremendous amount of help.
A GoFundMe page was set up for hospital costs, and $16,726 (£12,365) of the $20,000 (£14,786) goal has been collected.
Ms Brown writes: "On Friday September 1st my cousin received a devastating call a mother/grandmother wishes to never answer.
"She received the news her daughter Elizabeth Salone 27 years old, granddaughter seven years old and her grandson eight years old were in the hospital with life-threaten[ing] conditions.
"We are asking for any help possible due to the fact the kids need multiple surgeries along with medical bills and recovery. They will all need to go through counselling.
"The children will never be the same from this tragedy nor will their mother. They will be traumatised from such vicious crime. They will need to start over from the ground up. Anything helps pray, share, a small donation."
The complaint also states Chaney Jr used lighter fluid in the attack.
After his death, Ms Brown called her grandson a "hero."
"Dante gave his heart to a four-year-old in Southern California, so a four-year-old lives because of [him]," she says.
World news in pictures

Show all 50
Chaney Jr is facing charges of murder, attempted murder and charges related to lewd acts with a child under 14.
Register for free to continue reading
Registration is a free and easy way to support our truly independent journalism
By registering, you will also enjoy limited access to Premium articles, exclusive newsletters, commenting, and virtual events with our leading journalists
Already have an account? sign in
Register for free to continue reading
Registration is a free and easy way to support our truly independent journalism
By registering, you will also enjoy limited access to Premium articles, exclusive newsletters, commenting, and virtual events with our leading journalists
Already have an account? sign in
Join our new commenting forum
Join thought-provoking conversations, follow other Independent readers and see their replies