Two girls aged 12 and 13 killed after 14-year-old crashes car during police pursuit
The young driver's mother says he stole his grandmother's car while on day release from a home for troubled youths
Rachel Roberts
Saturday 12 August 2017 18:28 Comments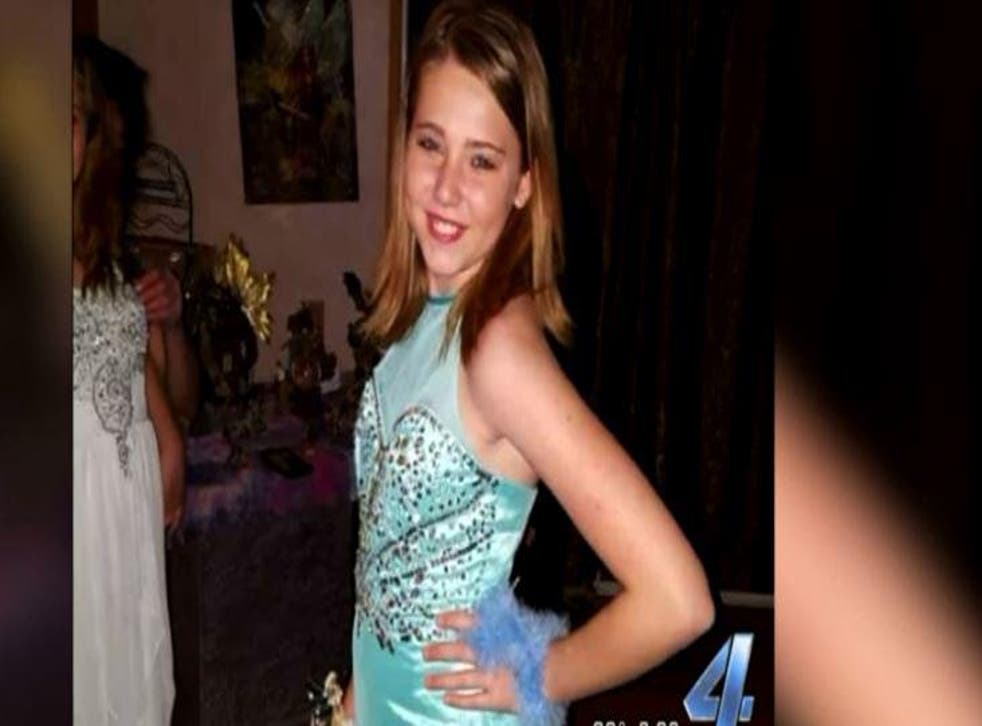 Two girls aged 12 and 13 were killed after a car driven by a 14-year-old boy crashed while he was reportedly being chased by police in Woodward, Oklahoma.
The boy's mother said he was on a three-day break from a home for troubled youths when he stole his grandmother's car and picked up the victims and two other boys.
According to the accident report, the boy was trying to outrun police when the car flipped over, ejecting three of the five passengers who were not wearing seatbelts.
Katana Richley, 13, has been named as one of the victims. Her parents said she had left the family home without permission.
"We're pretty sick. We're pretty upset, heartbroken, just trying to figure it all out," said Katana's mother, Shyila Clugston.
She added: "She was a very bright child. She was a good girl. She was just rebellious."
"[Katana and her friend] were supposed to be spending the night at my house. And then they snuck out of my house and met up with them at Wal-Mart," said her father, Jason Richey.
The young driver has appeared in a juvenile court charged with two counts of manslaughter.
UK news in pictures

Show all 50
The boy's mother, April Carmen, said: "He regrets it. And he wants, he wants it to be him instead of them. He didn't do it on purpose.
"He said he was scared. He said he didn't mean to miss the stoplight. He was just so scared. He didn't want to get locked up. He wanted to go back to the Boy's Ranch."
A police officer said he was trying to get the car to pull over after the driver ran through a stop sign just before 1am.
The driver, who escaped with minor injuries, and one of the male passengers, were both wearing seatbelts, according to the accident report.
The two other boys in the car, a 2009 Chevy Impala, were taken to hospital and were reported to be in a stable condition.
A full police investigation into the exact circumstances of the crash was underway.
District Attorney Chris Boring said the case would not be heard in public, as it involves juveniles.
Register for free to continue reading
Registration is a free and easy way to support our truly independent journalism
By registering, you will also enjoy limited access to Premium articles, exclusive newsletters, commenting, and virtual events with our leading journalists
Already have an account? sign in
Join our new commenting forum
Join thought-provoking conversations, follow other Independent readers and see their replies