Eight-year-old boy returns mugging victim's wallet containing $1,700
Frankie Burns and his family tracked down owner using his ID card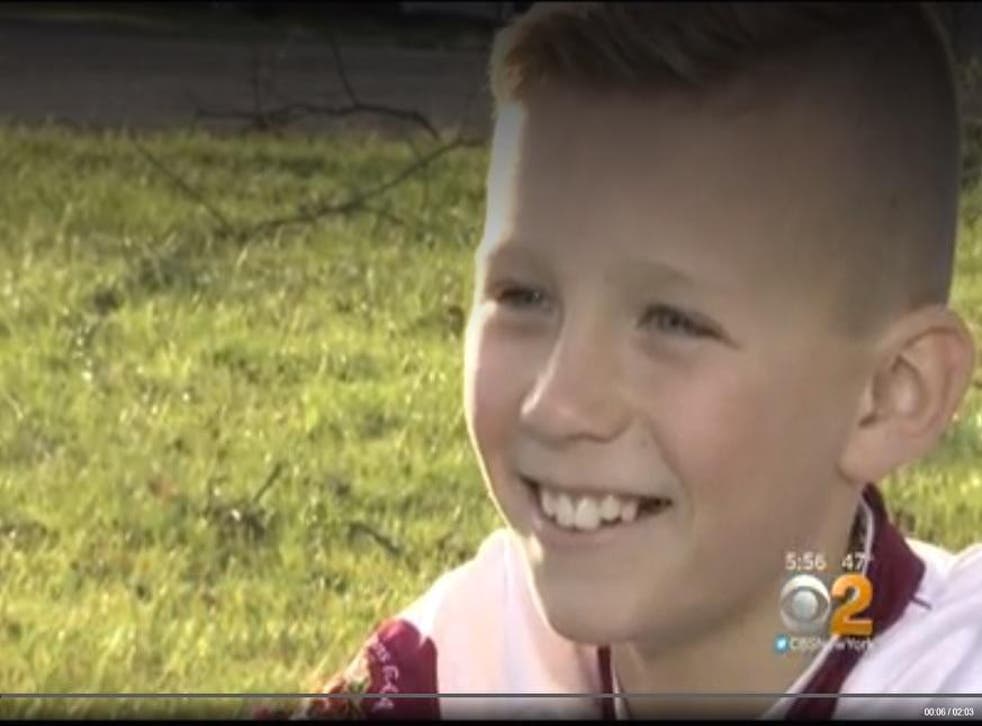 An eight-year-old boy is being praised for finding and returning a stolen wallet containing more than a thousand pounds to its rightful owner.
Frankie Burns, from Washingtonville in New York state, came across the wallet containing $1,700 (£1,280) when he was preparing for a Gaelic football game in the Bronx.
He took the find straight to his father and using an identification card in the wallet, the family were able to track down the owner.
The man to whom the wallet belonged had recently been released from hospital after a mugging.
"He said that he just got out of the hospital – he was in there for four or five days – that he was mugged the previous Saturday because he got hit in the back of the head with a baseball bat, so he had stitches from the back of his neck to the top of his head," Frankie's father, Frank Burns, told CBS New York.
World news in pictures

Show all 50
He had accidentally dropped his wallet after the attack and needed the money to pay his rent.
As reward for his act of kindness, Burns was given $100 (£75) - which he says he will spend on football equipment.
Join our new commenting forum
Join thought-provoking conversations, follow other Independent readers and see their replies