Brazil saw more violent deaths than civil-war torn Syria in 2015, report says
'As the world is discussing how to avoid the tragedy that has taken place in Aleppo, in Brazil we pretend that the problem does not exist'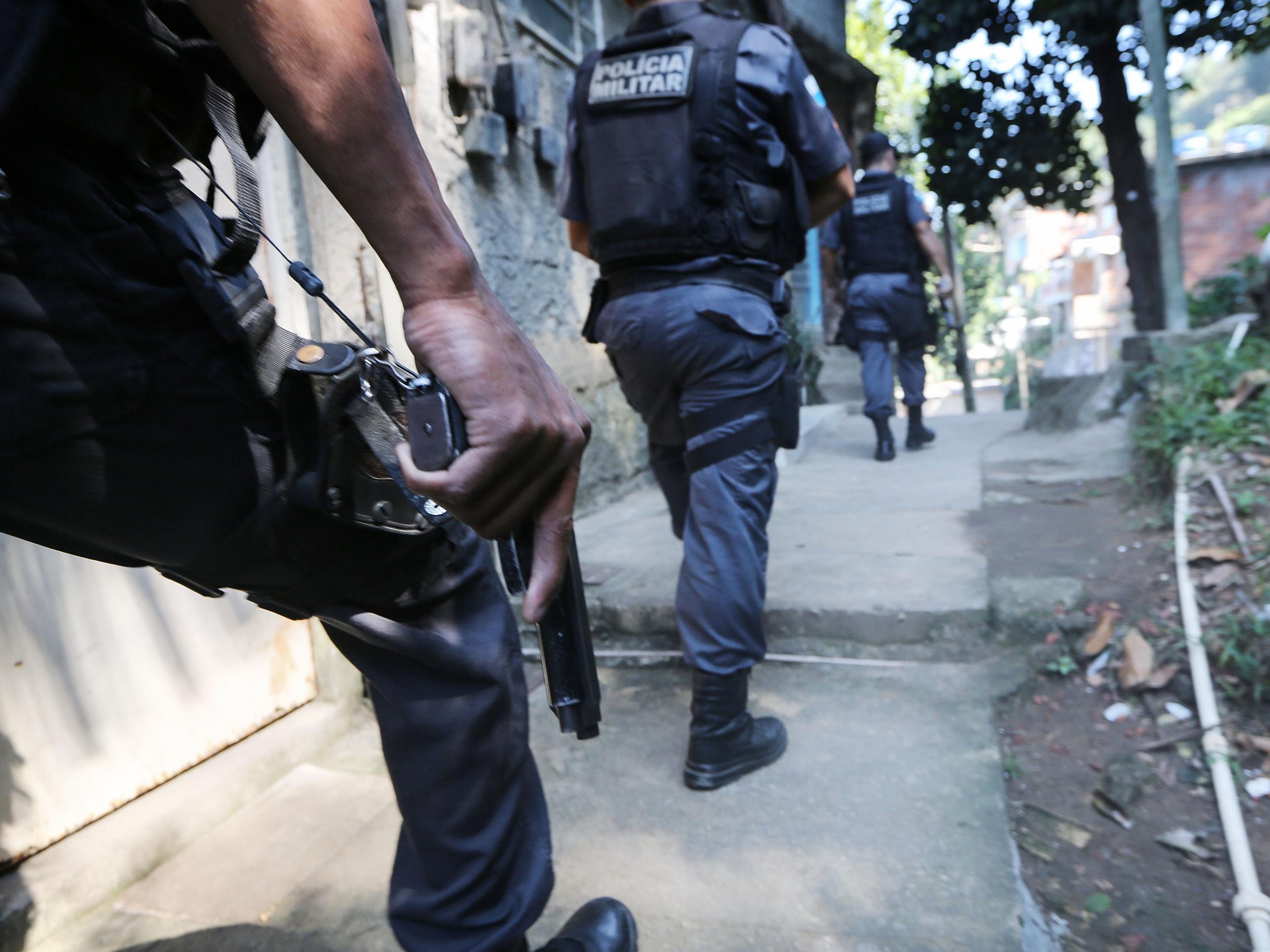 More people died from violent crime in Brazil than in the Syrian conflict in 2015, a Brazilian monitor has claimed.
There were 58,383 violent deaths in Brazil that year, according a report by the Brazilian Forum for Public Security, while the Syrian Observatory for Human Rights documented 55,219 deaths in the conflict-ridden country.
However, Syria is a much smaller nation with a pre-war population of 22 million – now believed to be around 16 million – while Brazil is home to 200 million people.
The report demonstrated the grim extent of violence in the Latin American country. The Forum's numbers did not just include murders but also other violent deaths, such as people who died at the hands of the police.
Despite having fallen since 2014, the Brazilian murder rate in 2015 reached 28.6 per 100,000 people, according to the report, much higher than the 10 per 100,000 rate that the United Nations considers the threshold for chronic violence.
Economic pressures have seen crime increase in many of Brazil's cities, which was highlighted during the Olympics Games in Rio de Janiero.
The worst affected areas were the impoverished, north eastern states of Sergipe, Alagoas and Rio Grande do Norte. Sergipe saw 57 murders per 100,000 people.
World news in pictures
Show all 50
Police brutality was also highlighted by the report, which said 3,345 people – an average of nine every day – were killed by police in 2015. Nearly 400 police officers died, although only a third were on duty at the time of their death.
While Brazilian police work in dangerous conditions and have suffered budget cuts, it is widely accepted that corruption remains endemic in the country's law enforcement institutions.
The Forum's executive director, Samira Bueno, told the newspaper O Estado that the rise in the number of people killed by police "shows us that the Brazilian government encourages the excessive use of lethal force".
"Police kill a lot, as if they have been given the right to decide who dies and who lives," she said.
Renato Sérgio de Lima, chief executive of the Forum, told journalists: "As the world is discussing how to avoid the tragedy that has taken place in Aleppo, in Damascus and several other cities, in Brazil we pretend that the problem does not exist.
"We think that it is a minor problem. We persistently show that we do not take security as a national priority."
Join our commenting forum
Join thought-provoking conversations, follow other Independent readers and see their replies