Brazil judge suspends move to impeach President Dilma Rousseff
Opponents accuse her of breaking budget rules to boost spending during her re-election campaign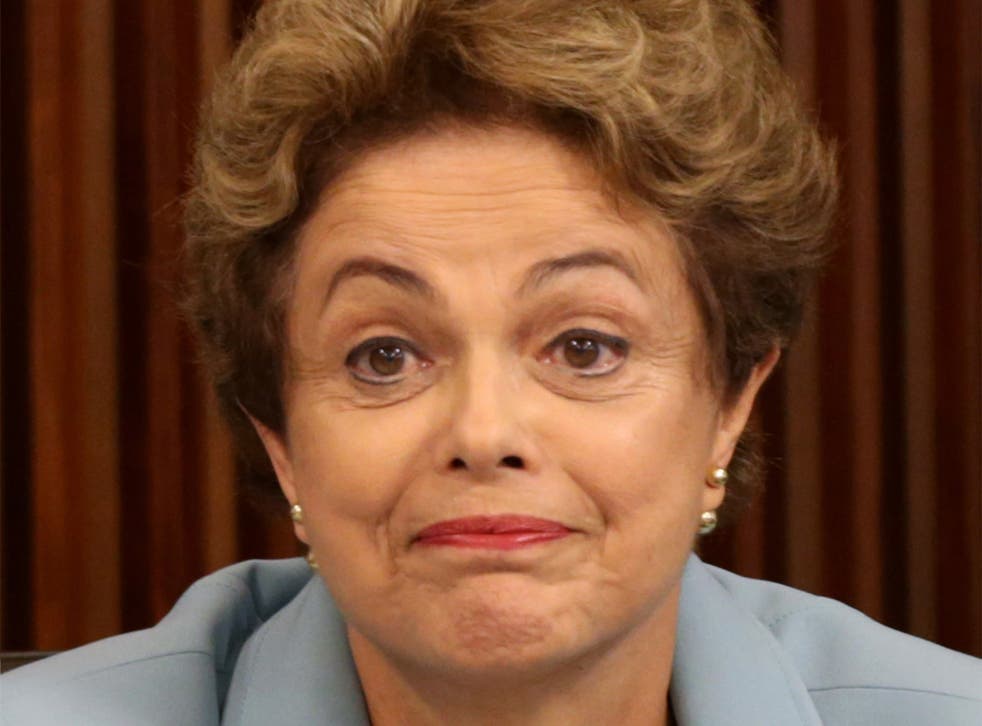 Brazil's Supreme Court has suspended impeachment proceedings against President Dilma Rousseff until it rules on a secret vote that apparently stacked a congressional committee with opponents trying to oust her.
The decision late on Tuesday by a judge appointed by the president has blocked the creation of the committee until Brazil`s top court can meet on December 16 to decide whether the unprecedented secret ballot was valid.
The ruling was a reprieve for the increasingly unpopular Ms Rousseff because a court decision could effectively curb the power of her nemesis, lower house speaker Eduardo Cunha.
It was Mr Cunha, himself facing a possible congressional investigation on corruption charges, who began the impeachment proceedings last week, based on an opposition accusation that Ms Rousseff broke Brazil's budget laws.
But the delay could also give Ms Rousseff's opponents more time to mobilise public sentiment against a president already under pressure from a severe recession and a corruption scandal that has caught up dozens of her allies less than a year into her second term.
Justice Luiz Edson Fachin, whom Ms Rousseff appointed in June, said the impeachment proceedings had to be suspended "to avoid acts that could eventually be invalidated by the Supreme Court".
World news in pictures

Show all 50
The lower house had voted on Tuesday to appoint the impeachment committee, in a tumultuous session that almost collapsed into chaos during an angry debate over the secret ballot, called by Mr Cunha. This allowed wavering members of Ms Rousseff's governing coalition to vote for a pro-impeachment committee without public record, producing a 272-199 majority.
Opponents accuse her of breaking budget rules to boost spending during her re-election campaign last year. She has denied any wrongdoing. REUTERS
Register for free to continue reading
Registration is a free and easy way to support our truly independent journalism
By registering, you will also enjoy limited access to Premium articles, exclusive newsletters, commenting, and virtual events with our leading journalists
Already have an account? sign in
Register for free to continue reading
Registration is a free and easy way to support our truly independent journalism
By registering, you will also enjoy limited access to Premium articles, exclusive newsletters, commenting, and virtual events with our leading journalists
Already have an account? sign in
Join our new commenting forum
Join thought-provoking conversations, follow other Independent readers and see their replies