'I have to stay alive': Gay Brazilian politician flees country after receiving death threats
'This environment isn't safe for me,' says congressman Jean Wyllys about Brazil under far-right President Jair Bolsonaro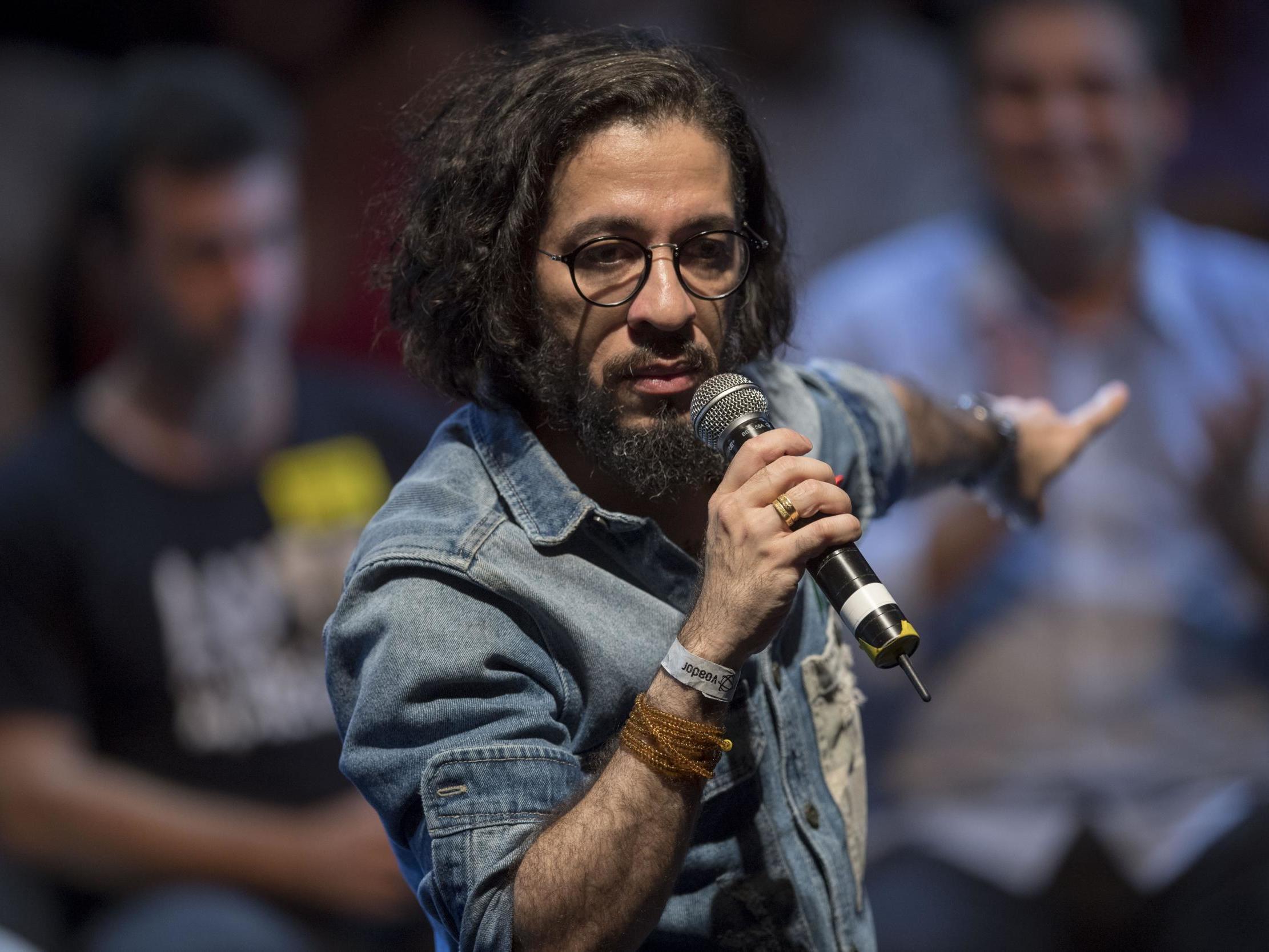 Brazil's first openly gay politician has said that he will not return to the country after receiving death threats since the election of far-right president Jair Bolsonaro late last year.
Jean Wyllys, who was due to begin his third political term next month as a congressman representing Rio de Janeiro, said he no longer feels safe in Brazil after the assassination of a political ally last year and the homophobic rhetoric surrounding Bolsonaro's victory.
"This environment isn't safe for me," Mr Wyllys, a congressman for the left-wing Party for Socialism and Liberty (PSOL), told Brazilian newspaper Folha de S Paulo.
"I have to stay alive. I don't want to be a martyr," he said, adding that he has been targeted by death threats and a hostile social media campaign which accused him of promoting paedophilia.
Mr Bolsonaro's victory in October 2018 sparked fear among Brazil's LGBT+ community about a future under a leader who has frequently aired homophobic views.
Brazil election: far-right candidate Jair Bolsonaro wins Presidency
Show all 8
In 2011, Mr Bolsonaro told a reporter that he would rather his son "die in a car crash" than be gay.
The far-right politician has also said in the past that he is "homophobic, with pride".
Before entering politics, Mr Wyllys rose to fame after winning the Brazilian version of Big Brother as the show's first openly gay participant.
Mr Wyllys described Mr Bolsonaro as a "a president who always vilified me, who always openly insulted me, who was always homophobic with me".
Jair Bolsonaro speaks after winning Brazil presidential elections
He said that violence has increased in Brazil since Marielle Franco, another PSOL politician, was shot dead in Rio de Janeiro last March.
"I never believed the death threats against me would actually be carried out. "But when this execution of Marielle happened, I had a sense of the seriousness," Mr Wyllys said.
In the newspaper interview, he said that he decided to move abroad following revelations that Mr Bolsonaro's son had employed relatives of a former police officer suspected of involvement in Ms Franco's assassination.
"To preserve one's threatened life is also a strategy to fight for better days," he said.
Mr Wyllys will be replaced by David Miranda, another gay politician from Rio de Janeiro who is married to American journalist Glenn Greenwald.
After the interview was published, Mr Miranda wrote in a tweet to the president: "Check your emotions. One LGBT is leaving, but another is entering. See you in Brasília."
Join our commenting forum
Join thought-provoking conversations, follow other Independent readers and see their replies