Brazil's 'love' motels get a facelift for World Cup fans
An expected shortage of accommodation has seen hotel prices already rocket to over 500 per cent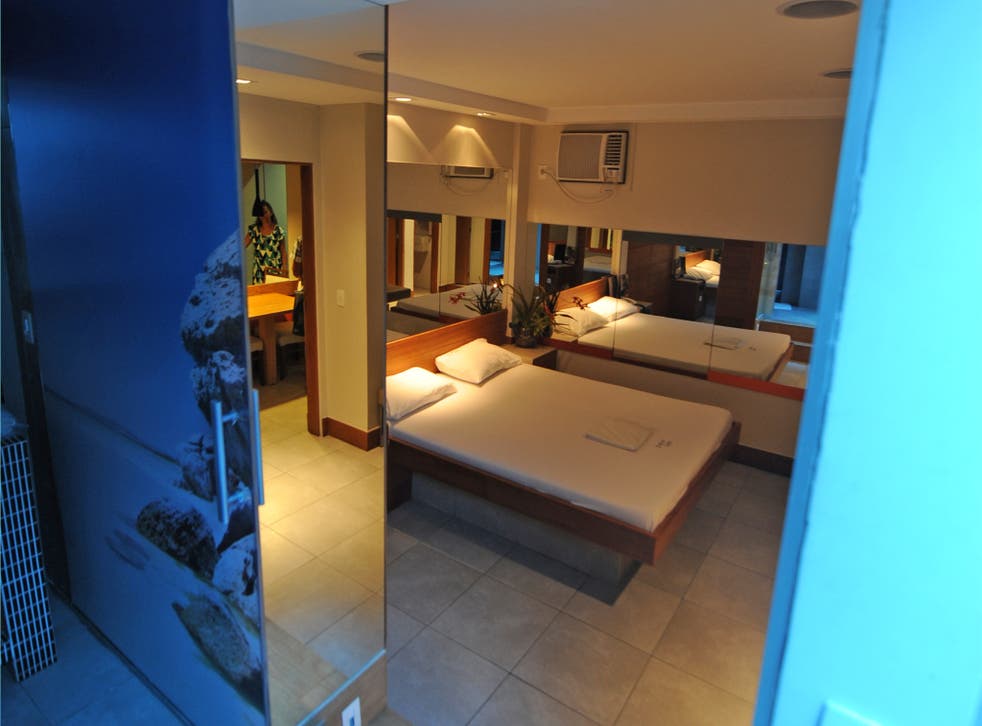 World Cup fans heading for Brazil next year could find they are booking into sex motels as government tourism bosses look for ways to tackle the expected shortage in hotel accommodation.
The owners of "love" motels are being asked to convert their traditionally downmarket rooms into mid-market affordable lodgings in response as Ministry of Tourism research shows that hotel prices have already rocketed to over 500 per cent.
Motels rising to the challenge are undergoing fundamental changes including switching off 24-hour erotic channels and installing internet access. Some are even changing the M to the H.
The traditional short-stay accommodation, with drive-in bookings for a few hours at a time, is being standardised in-line with hotel reservations. The aphrodisiac finger-food menu, normally served through a hatch in the room to maintain privacy, is being phased out as the industry dispenses with rudimentary kitchen crew and hires chefs to provide a breakfast menu.
"We are trying to establish a new class of motel that provides a quality service and hospitality that rivals traditional hotels," Antonio Morilha, director of the Brazilian Association of Motels (ABMotéis) told The Independent. "We are also working on a classification system with stars, similar to what already exists for hotels and we're waiting for government approval," he adds.
The organisation is also drawing on the services of leading architects to help owners improve their interior look. Out is the typically seedy flock red wallpaper and old-fashioned furniture with round beds and in is a cleaner more sophisticated décor.
Some motels keen to hold on to the signature mirrors-on-the-ceiling look are being advised to think twice if they want to qualify for children on the premises. Brazilian law prohibits minors in these establishments.
According to ABMotéis, the daily charge for motels is half the price of hotels in a similar category. However, analysts predict prices may radically change with the upgrade.
Join our new commenting forum
Join thought-provoking conversations, follow other Independent readers and see their replies