Brazil's President Dilma Rousseff pledges corruption reforms in wake of mass protests
More than a million Brazilians poured on to streets in cities including Sao Paolo, Rio de Janeiro and the capital, Brasilia, on Sunday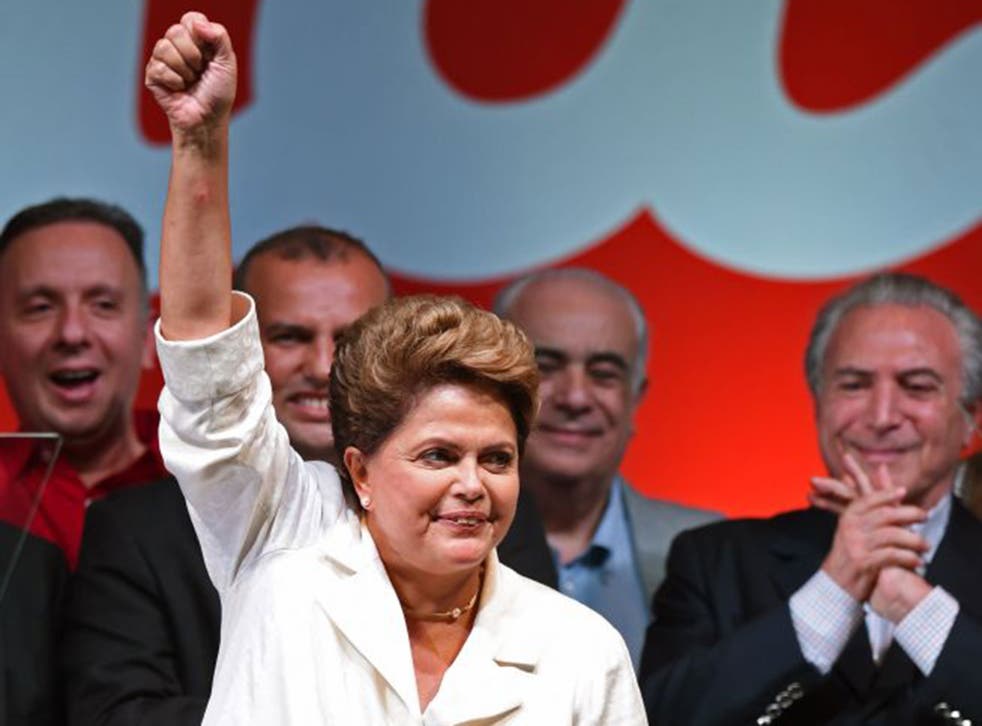 Brazil's beleaguered President Dilma Rousseff promised to roll out sweeping anti-corruption measures today in an attempt to defuse nationwide protests demanding her impeachment.
More than a million Brazilians poured on to streets in cities including Sao Paolo, Rio de Janeiro and the capital, Brasilia, on Sunday, angered by a flagging economy and the fall-out from a bribery scandal involving the state oil company, Petrobras.
After meeting Ms Rousseff, Justice Minister Jose Eduardo Cardozo said the government was open to dialogue and would shortly unveil an anti-corruption package. He said Brazil should embrace wider "political reform" that would bar corporate donations during election campaigns.
On Sunday, Mr Cardozo tried to calm the protesters by saying that the rallies "confirm that Brazil is a democratic state that allows for divergences… we're far from any coup option". In a statement of her own, Ms Rousseff said she was supportive of peaceful demonstrations. The biggest protest was in Sao Paolo where at least 250,000 people jammed into a central boulevard. One police estimate put the size of that crowd at closer to a million.
The protests have come just five months after Ms Rousseff was elected for a second term. Brazilians have been aghast at revelations from a continuing investigation into the $800m (£538m) in bribes allegedly paid by companies bidding for Petrobras contracts. Some former executives are in prison while Brazil's attorney general has opened probes into the alleged involvement of dozens of elected and appointed political figures. Ms Rousseff, who once chaired the Petrobras board, is not implicated.
The once buoyant Brazilian economy has been stagnant since 2011 when Ms Rousseff first took office, replacing former President Luiz Inacio Lula da Silva. Some economists warn it could sink into recession this year.
"I don't think the government is weakened," Mr Cardozo said. "Someone elected with almost 55 million votes three months ago who has a clear commitment to democracy is not weakening in the least. Knowing how to live with protests and contrary opinions is part of any democracy."
Join our new commenting forum
Join thought-provoking conversations, follow other Independent readers and see their replies