Brazil 'serial killer': Sailson Jose das Gracas confesses to killing 42 people over nine years 'for pleasure'
Das Gracas says he would watch his victims for months before killing them
Heather Saul
Friday 12 December 2014 09:18 Comments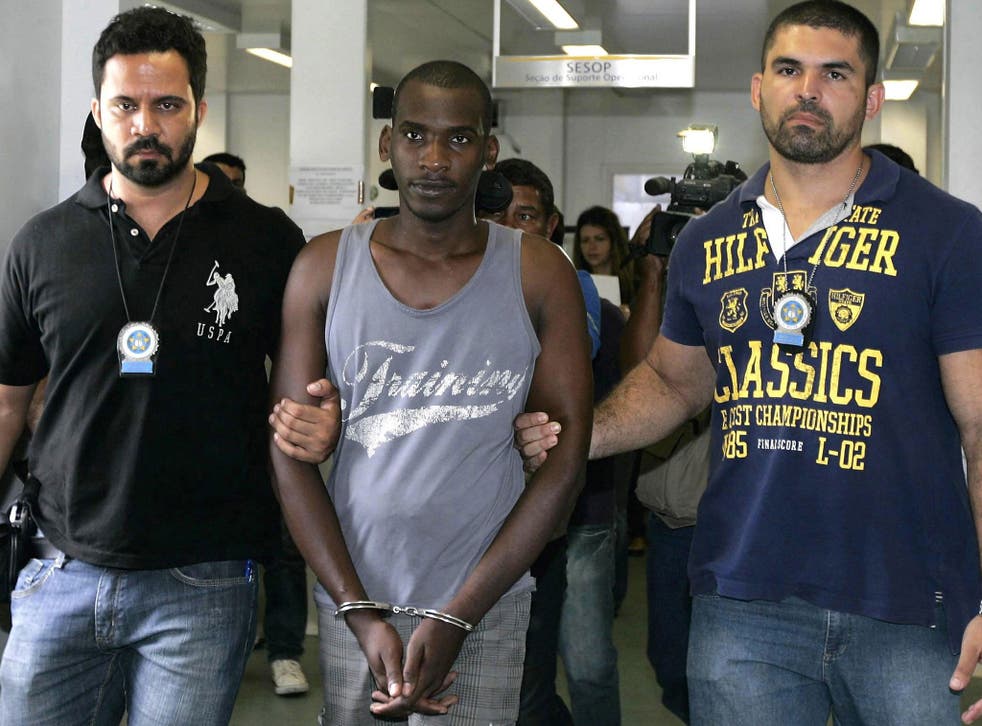 A Brazilian man has confessed to the murders of 42 people since 2005, telling police he killed his victims "for the pleasure of it".
Sailson Jose das Gracas was arrested shortly after he allegedly stabbed a woman to death in the Rio de Janeiro suburb of Nova Iguacu.
"He confessed he killed another 37 women, three men and a two-year-old girl over the past nine years," a police officer said. "He either stabbed his victims or strangled them."
Inspector Pedro Henrique Medina told the G1 news portal that das Gracas showed no remorse and warned he would kill again if he was ever released from prison.
The 26-year-old told police he killed for "pleasure" and the "adrenaline" and also operated as a killer for hire, Reuters editorial reports. He claims he killed the first person, a woman, when he was just 17-years-old.
His preferred victims were females, whom he allegedly strangled. Among his 42 alleged killings, 39 are thought to be women, and one a two-year-old girl.
Das Gracas told reporters he would often watch those he claims to have attacked for months before making his move, saying: "I would wait for an opportunity to break into the house and kill.
"When I didn't do it I would get nervous, then I would go hunting [for other victims]".
Das Gracas said he would often remove the nails of his victims to avoid marks or scratches from a scuffle.
Experts were quoted by news agencies as saying das Gracas was likely a psychopath who enjoyed the media spotlight and warned that his accounts should be carefully checked.
Police said they were cross referencing his confessions with past crime reports. They said four crimes had already successfully been matched.
Additional reporting by agencies
Register for free to continue reading
Registration is a free and easy way to support our truly independent journalism
By registering, you will also enjoy limited access to Premium articles, exclusive newsletters, commenting, and virtual events with our leading journalists
Already have an account? sign in
Join our new commenting forum
Join thought-provoking conversations, follow other Independent readers and see their replies