Politician caught watching porn in parliamentary debate
He said the video was sent to him on WhatsApp and he deleted it straight away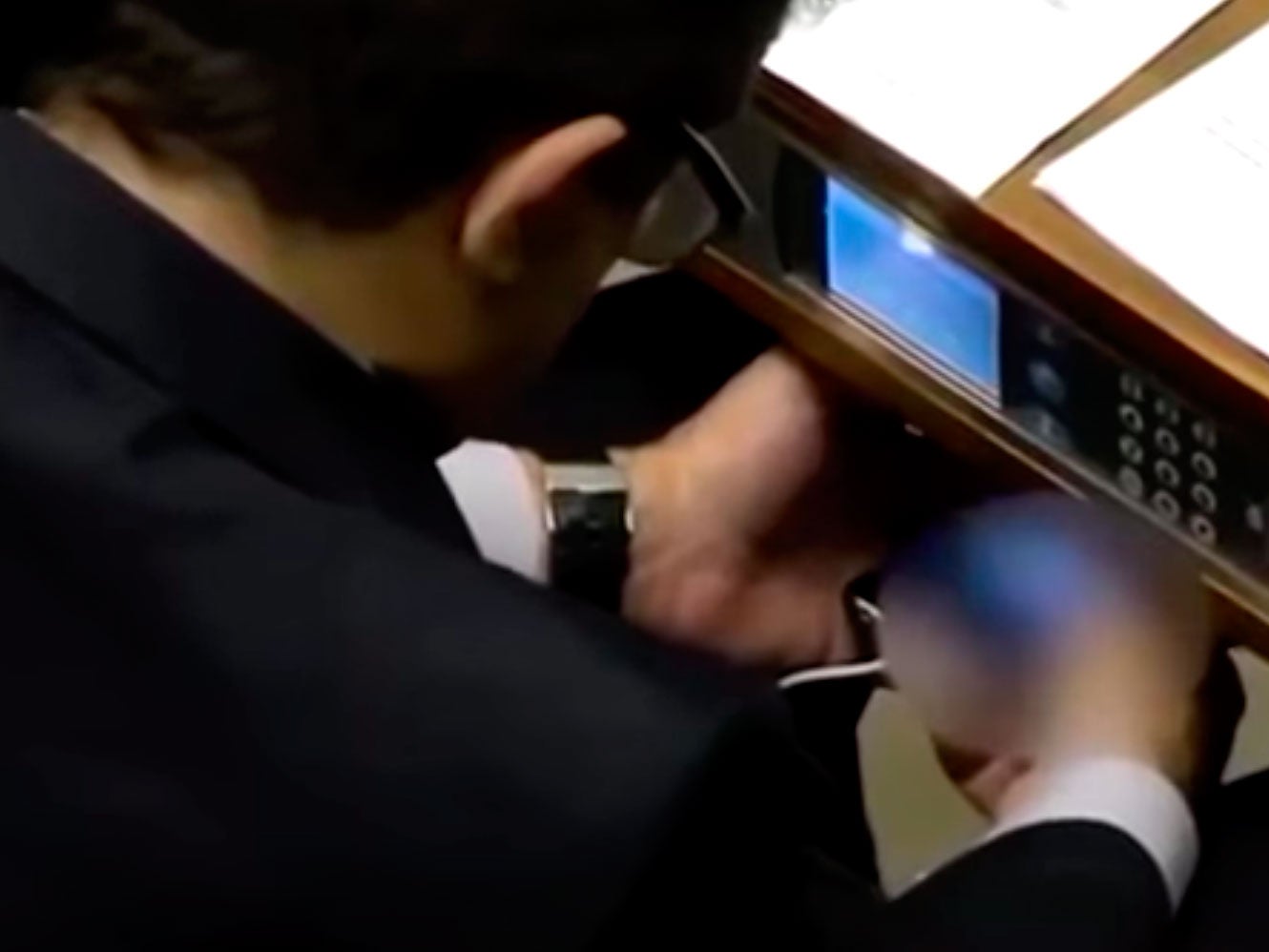 A Brazilian politician has been caught on camera watching porn on his mobile phone while in parliament.
Joao Rodrigues, a member of the Social Democratic Party, was caught watching porn by SBT, a Brazilian news broadcaster.
It happened as he sat in the Chamber of Deputies, Brazil's equivalent of the House of Commons, during a debate on electoral reform.
The video shows Rodrigues discreetly flicking through pictures and videos on his phone under the desk, before not-so-discreetly showing the images to colleagues, who crowd around him and peer over his shoulder.
Rather than giving the classic 'I was hacked' excuse, so loved by British politicians caught looking at dirty pictures online, Rodrigues said he received the video unsolicited through WhatsApp.
He claimed that he is part of "nearly a hundred" WhatsApp groups, and goes through checking his messages every day.
He added that not only did he delete the offending images, but blocked the person who sent them to him.
Rodrigues has since appeared on television explaining the situation, and his official Facebook page is filled with messages of support from voters.
The comments are so overwhelmingly positive that it seems like any politician experiencing flagging approval rates could do with watching some blue movies in the chamber - if the reaction to this is anything to go by, it would do them good.
Join our commenting forum
Join thought-provoking conversations, follow other Independent readers and see their replies