Model who survived breast cancer gets her chest tattooed with 'permanent lingerie'
Allyson Lynch opted for the 'beautiful' body art after she got her chest reconstructed following a double mastectomy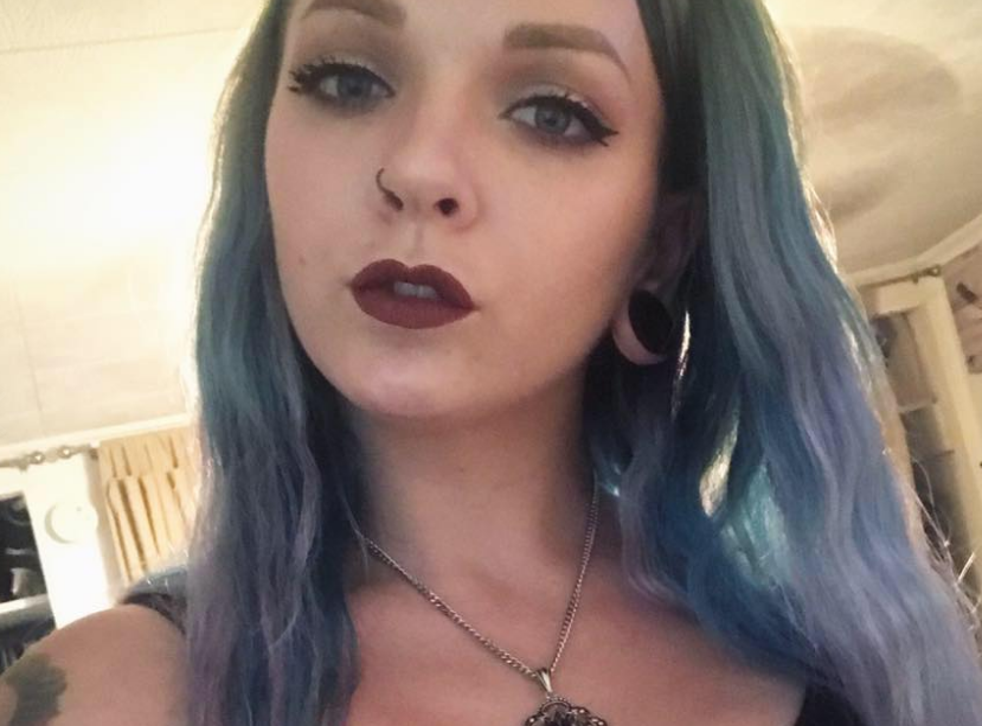 A cancer survivor who underwent a double mastectomy had flowers tattooed on her reconstructed breasts to help her "reclaim" her body.
Allyson Lynch, 30, opted for the "beautiful" body art over fake nipples after the life-changing operation because she didn't feel they served any purpose.
And the hairstylist and model, from Philadelphia, said when she sees the skin drawings she feels sexy – like she is wearing "permanent lingerie".
"Every time I look in the mirror I feel pretty," she told website mediadrumworld.com. "It helps get over the loss of my breasts, it was my way of taking back what cancer took away."
Ms Lynch went for a consultation with doctors after she noticed an unusual lump on her breast and was told she had cancer.
"I had some very dark moments and it was more challenging than I could have ever imagined. I wanted to give up at points. I just cried, I cried every single day," she told mediadrumworld.com.
"Until, there was a day that I realised I hadn't cried and I stopped asking 'Why me?' I found a strength I never thought I could possess. I learnt it was me because I could handle this, it was me because I am a strong wonder woman and you know what, I made it through hell once and I would do it again."
She eventually underwent a double mastectomy and was given the all-clear from cancer. But she did not want to get fake nipples on her breasts after they were reconstructed.
"What seemed like the right choice for me was getting a beautiful tattoo. That made me feel like me, it's like permanent lingerie," she said.
"Every time I look in the mirror I feel pretty. It helps get over the loss of my breasts, it was my way of taking back what cancer took away. I was reclaiming my body."
World news in pictures

Show all 50
She added: "I had tattoos before cancer was even a thought in my mind. I had always loved the beauty behind tattoos. So, when I knew I was having a mastectomy I didn't really see the point of getting fake nipples that serve no purpose."
Ms Lynch hopes her actions will inspire other women who are fighting breast cancer. She said: "Sometimes it takes a tragedy to push you into the person you were always meant to be."
Register for free to continue reading
Registration is a free and easy way to support our truly independent journalism
By registering, you will also enjoy limited access to Premium articles, exclusive newsletters, commenting, and virtual events with our leading journalists
Already have an account? sign in
Register for free to continue reading
Registration is a free and easy way to support our truly independent journalism
By registering, you will also enjoy limited access to Premium articles, exclusive newsletters, commenting, and virtual events with our leading journalists
Already have an account? sign in
Join our new commenting forum
Join thought-provoking conversations, follow other Independent readers and see their replies