Trump administration sparks fury for 'using threats to block breastfeeding resolution'
US reportedly sought to remove a phrase from the draft text that called on governments to 'protect, promote and support breastfeeding'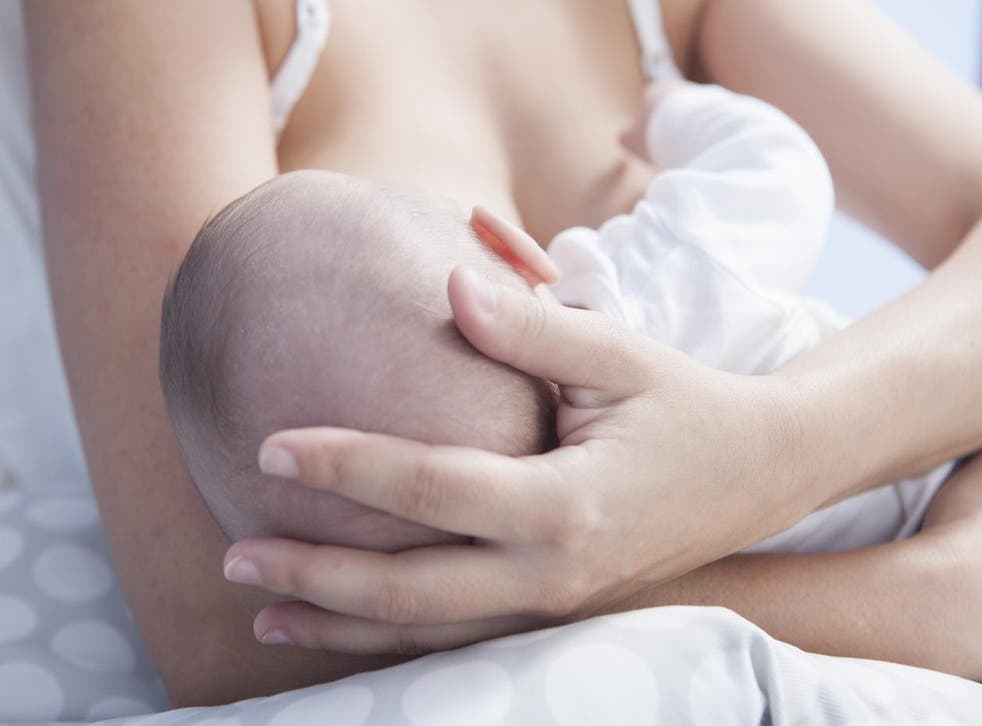 The Trump administration has been criticised by global health officials for reportedly using threats and bullying to quash an international resolution promoting breastfeeding.
The US delegation to the World Health Assembly in Geneva is said to have tried to coerce nations into retreating from the resolution - reversing decades of scientific research that has acknowledged breast milk as the healthiest option for babies.
It sought to remove a phrase from the draft text that called on governments to "protect, promote and support breastfeeding", The New York Times reported.
The US delegation allegedly used its network of diplomats to lean on member state and American officials were said to have threatened harmful trade practices against Ecuador, which planned to introduce the initiative, unless it withdrew it.
They were also reported to have threatened to remove US military help in the South American country's fight against gang violence.
The US delegation was also said to have threatened to cut its funding for the World Health Organisation. The US contributes almost 15 per cent of the agency's budget and gave it $845m (£637m) last year - it is the single biggest donor to the world body.
The resolution was finally passed with American support but only after the Russian government reintroduced the measure.
Lucy Sullivan, executive director of 1,000 Days, an American-headquartered international group working to improve nutrition for babies and infants, used a Twitter thread to say the American intervention amounted to "public health versus private profit. What is at stake: breastfeeding saves women and children's lives. It is also bad for the multibillion-dollar global infant formula (and dairy) business."
Moms Rising, an online grassroots network of people striving to achieve economic security for mothers in the US, called the American government's move "stunning and shameful."
"We must do everything we can to advocate for public policies that support and empower breastfeeding moms," they added on Twitter. "We were astonished, appalled and also saddened," Patti Rundall, policy director for UK-based advocacy group Baby Milk Action, told The New York Times.
World news in pictures

Show all 50
"What happened was tantamount to blackmail, with the US holding the world hostage and trying to overturn nearly 40 years of consensus on the best way to protect infant and young child health."
Numerous studies have demonstrated the health improvements engendered by breastfeeding. A 2016 study by The Lancet, one of the world's most prestigious medical journals, found breastfeeding could save 80,000 child deaths a year across the globe.
The $70bn infant formula industry - which relies on mothers not exclusively breastfeeding – has been hit with stagnating sales in recent years.
Register for free to continue reading
Registration is a free and easy way to support our truly independent journalism
By registering, you will also enjoy limited access to Premium articles, exclusive newsletters, commenting, and virtual events with our leading journalists
Already have an account? sign in
Register for free to continue reading
Registration is a free and easy way to support our truly independent journalism
By registering, you will also enjoy limited access to Premium articles, exclusive newsletters, commenting, and virtual events with our leading journalists
Already have an account? sign in
Join our new commenting forum
Join thought-provoking conversations, follow other Independent readers and see their replies