Breitbart News editor-in-chief argues rape is now defined as regrettable sex
'Rape used to mean something. We used to all know what it meant. And now we don't know what it means. And then we don't know what's credible and what's not,' says Breitbart editor-in-chief
Maya Oppenheim
Wednesday 22 November 2017 12:20 Comments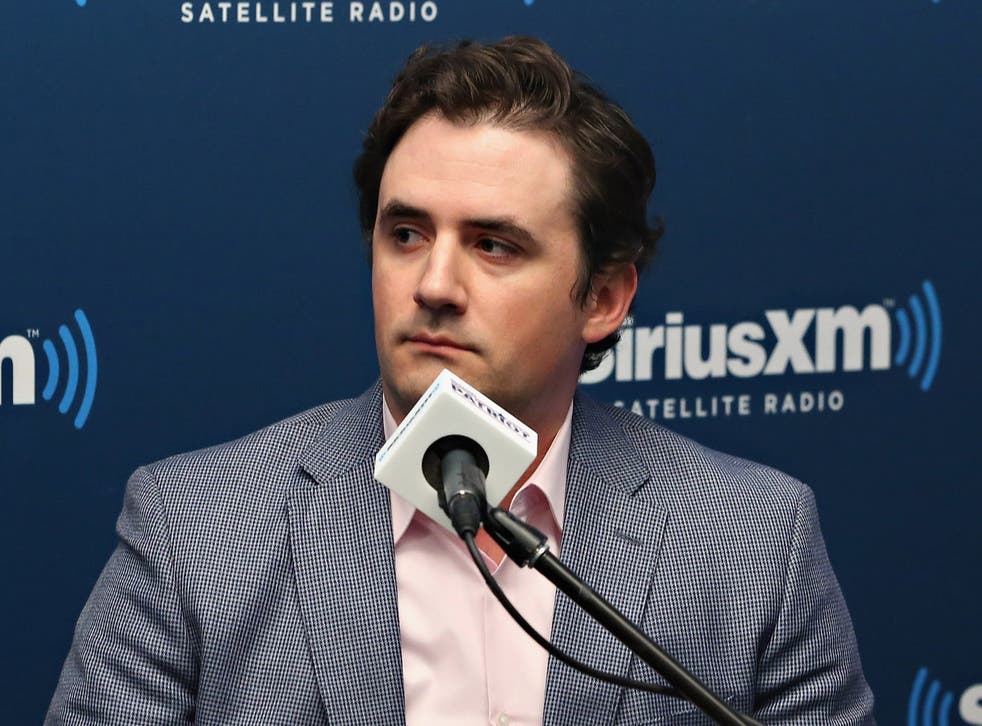 The editor-in-chief of far right site Breitbart News has claimed women have co-opted the term rape to refer to sex which they later regret.
Alex Marlow argued women have exploited the word in the wake of the me too campaign which has seen a steady stream of high profile individuals come forward to allege and denounce sexual assault.
The 31-year-old, whose news website has been branded misogynist, xenophobic and racist, said the definition of rape had been so far broadened it had lost all sense of meaning and this made it difficult to know whether accounts of rape were credible.
"Rape used to have a narrow definition. Rape used to have a definition where it was - it was brutality, it was forced sexual attack and penetration. "Now it's become, really, any sex that the woman ends up regretting that she had," Marlow said on SiriusXM Patriot's Breitbart News Daily.
"And that leaves us without a lot of clarity, because when words lose their meaning, then they can be manipulated."
He added: "Rape used to mean something. We used to all know what it meant. And now we don't know what it means. And then we don't know what's credible and what's not."
Later on the radio show, Marlow, whose publication has been dismissive of recent sexual assault allegations, said the slew of women who have come forward made it difficult to keep "track of what is a real assault and what is not."
He said: "We have distorted the definition of the word rape. Now it seems to be the claims are losing some credibility because there are so many of them, which is a shame because there are many legitimate victims of brutal attacks and predatory behaviour by powerful men."
Protest in Manila against Donald Trump's visit to the Philippines

Show all 14
Breitbart has defended Roy Moore - who has been accused by several women of sexual misconduct when he was in his 30s and working as a District Attorney in Alabama and they were just teenagers.
Breitbart, which is run by President Donald Trump's former White House Chief Strategist Steve Bannon, knew about the Washington Post story which broke accusations against Mr Moore ahead of publication. Prior to it even appearing online, Breitbart published a piece about Moore denying the allegations.
On top of this, the site has also been attempting to cast doubt on the Post stories by hinting the paper did something unethical by approaching Moore's alleged victims despite the fact the Post has made clear how it chased the story.
Moore has repeatedly denied all accusations and any wrongdoing. He also said on Sean Hannity's Fox News programme that he never dated any women without gaining their mother's permission.
Breitbart, founded by conservative commentator Andrew Breitbart in 2007 whom Marlow was the editorial assistant to for four years, has been implicated in a steady slew of controversies and has published a number of falsehoods, conspiracy theories, and deliberately misleading stories.
During the 2016 presidential election, it promoted conspiracy theories about Hillary Clinton and her staff such as the totally baseless and spurious Pizzagate conspiracy theory which falsely alleged a Washington pizzeria was the home of a child sex abuse ring that included people such as Ms Clinton and her then campaign chief John Podesta.
The site, which Bannon described as "the platform for the alt-right" last year, has published comment pieces titled "Political Correctness Protects Muslim Rape Culture" and "Birth Control Makes Women Unattractive and Crazy".
Breitbart, whose journalists have been described as "ideologically driven", has been nicknamed "Trumpbart" because of its favourable coverage of the US president.
But over the summer Marlow gained headlines after a self-described "email prankster" appeared to dupe top Breitbart editors into believing he was Bannon – who returned to his position as executive chairman of the far right site straight after leaving the White House in the summer.
In the emails, Marlow promised he and several other leading editors would carry out Bannon's "dirty work" against White House aides. He also suggested he could have Ivanka Trump and Jared Kushner ousted from the White House "by end of year" in other emails.
Register for free to continue reading
Registration is a free and easy way to support our truly independent journalism
By registering, you will also enjoy limited access to Premium articles, exclusive newsletters, commenting, and virtual events with our leading journalists
Already have an account? sign in
Join our new commenting forum
Join thought-provoking conversations, follow other Independent readers and see their replies