Bresha Meadows: Campaigners want 15-year-old accused of 'shooting dead her abusive father' to walk free
The teenager allegedly shot her father with his own handgun after years of living in fear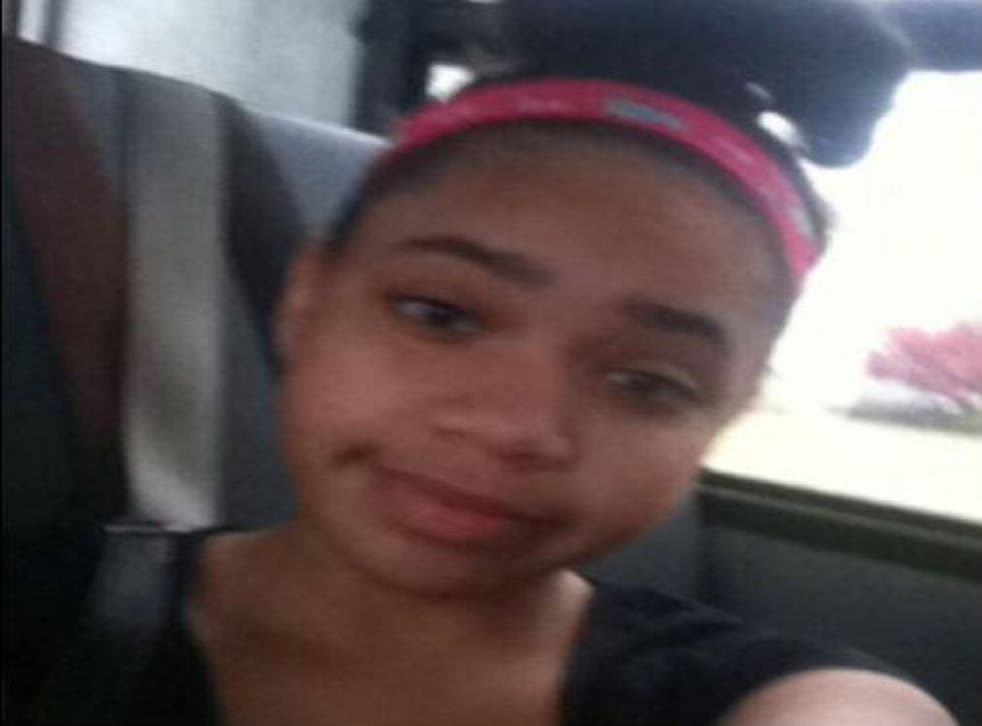 A 15-year-old girl is awaiting trial in juvenile detention after she was charged with killing her "abusive" father.
Bresha Meadows shot her father dead with his own shotgun after he spent years terrorising her, then 14 years old, her mother and two siblings, according to her lawyer.
Campaigners are arguing for charges against the teenager to be dropped. In prison, they say, a girl who acted out of self-defence would face further persecution and trauma.
Jonathan Meadows, 41, was sleeping in the living room when he was shot dead. Bresha was charged with delinquency by reason of aggravated murder.
Yet her mother, Brandi Meadows, has described her daughter as a "hero".
"She helped me; she helped all of us so we could have a better life," she told Fox News.
A petition called "Free Bresha Meadows" has gathered close to 1,000 signatures.
The campaign said that 15.5 million children in the US are exposed to domestic violence each year, and of of those incarcerated for self-defence, a disproportionate number are black.
"Criminalising Bresha in this context sends a harmful message to survivors and their children—that even in the most desperate of situations, they will be punished instead of helped," the petition read, which has gathered support under the twitter hashtag "#FreeBresha".
A GoFundMe page has also raised more than $37,000 to support Bresha and her family.
Her mother told the Plain Dealer that her daughter, a "gifted student", was suffering low grades at school and was feeling increasing despair under her father's control.
As reported by the Huffington Post, Ms Meadows filed a protective order in 2011 that was eventually dismissed. She said she was afraid to leave, and had gone to hospital as much as 20 times after being physically assaulted by her late husband.
"In the 17 years of marriage, he has cut me, broke my ribs, fingers, the blood vessels in my hand, my mouth, blackened my eyes. I believe my nose was broken," she wrote.
Jonathan Meadows' sister, Lena Cooper, said that her brother was a good father who loved his family, and he had been persecuted for one instance of abuse that took place "years ago".
Bresha's lawyer, Ian Friedman, told Fox 8 that her 200-pound father had threatened the family with a gun on several occasions, and that Bresha's use of that gun was a "last resort".
The "Free Bresha" campaign said that three women in the US are killed by their partners or former partners every day, and that Bresha's father was times as likely to kill his family as he owned a weapon.
Register for free to continue reading
Registration is a free and easy way to support our truly independent journalism
By registering, you will also enjoy limited access to Premium articles, exclusive newsletters, commenting, and virtual events with our leading journalists
Already have an account? sign in
Register for free to continue reading
Registration is a free and easy way to support our truly independent journalism
By registering, you will also enjoy limited access to Premium articles, exclusive newsletters, commenting, and virtual events with our leading journalists
Already have an account? sign in
Join our new commenting forum
Join thought-provoking conversations, follow other Independent readers and see their replies