Marcus Hutchins: British computer expert who helped shut down NHS cyberattack admits criminal charges in US
Hacker, known as Malwaretech, says he regrets actions and will continue 'keeping people safe from malware attacks'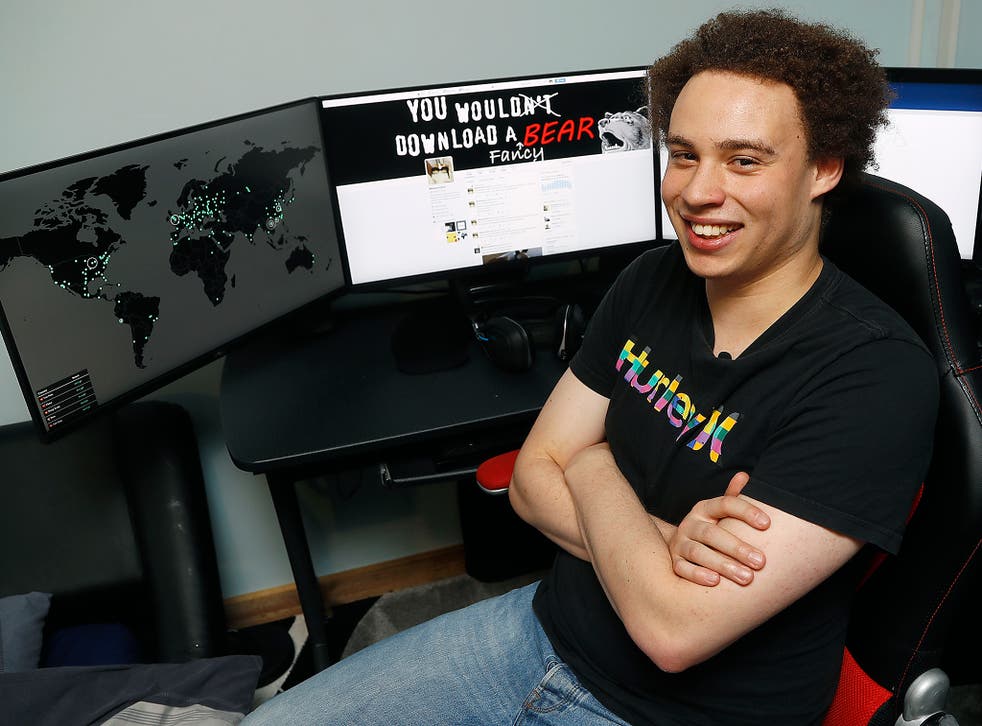 A British computer expert once hailed as a "hero" for helping shut down the WannaCry cyberattack that crippled the NHS has pleaded guilty to criminal charges in the US.
Marcus Hutchins, who is also known as Malwaretech, has admitted two charges related to writing malware, court documents show.
Writing on his website, Mr Hutchins said he regretted his actions and "accepted full responsibility for my mistakes".
"Having grown up, I've since been using the same skills that I misused several years ago for constructive purposes," he wrote.
"I will continue to devote my time to keeping people safe from malware attacks."
Gadget and tech news: In pictures

Show all 25
Mr Hutchins achieved global fame in May 2017 after working from a room in his family home in Devon to defeat the WannaCry ransomware attack, which crippled the NHS and spread to computers in 150 countries.
But months later he was arrested by FBI agents in a first-class lounge at McCarran International Airport in Las Vegas as he waited to board a flight back to the UK.
He had been attending the Def Con conference – one of the world's biggest hacking and security gatherings.
A federal indictment unsealed in Wisconsin accused Hutchins of creating a form of malware called Kronos, and then conspiring between July 2014 and July 2015 to advertise and sell it on internet forums.
Documents from the court in Wisconsin read: "The malware was designed to target banking information and to work on many types of web browsers, including Internet Explorer, Firefox and Chrome.
Cyber attack hit 200,000 victims across 150 countries, says Europol chief
"Since 2014, Kronos has been used to infect numerous computers around the world and steal banking information."
Both counts carry maximum punishments of five years in prison and fines of up to $250,000 (£190,000).
The case has been condemned by critics who argue that researchers often work with computer code that can be deployed for malicious purposes.
Hutchins told the Press Association that sentencing is "yet to be scheduled".
Additional reporting by PA
Register for free to continue reading
Registration is a free and easy way to support our truly independent journalism
By registering, you will also enjoy limited access to Premium articles, exclusive newsletters, commenting, and virtual events with our leading journalists
Already have an account? sign in
Register for free to continue reading
Registration is a free and easy way to support our truly independent journalism
By registering, you will also enjoy limited access to Premium articles, exclusive newsletters, commenting, and virtual events with our leading journalists
Already have an account? sign in
Join our new commenting forum
Join thought-provoking conversations, follow other Independent readers and see their replies