Brock Turner: Former Stanford swimmer convicted of sexual assault registers as sex offender in Ohio
Turner was released from prison in California on Friday, after serving half of his six-month sentence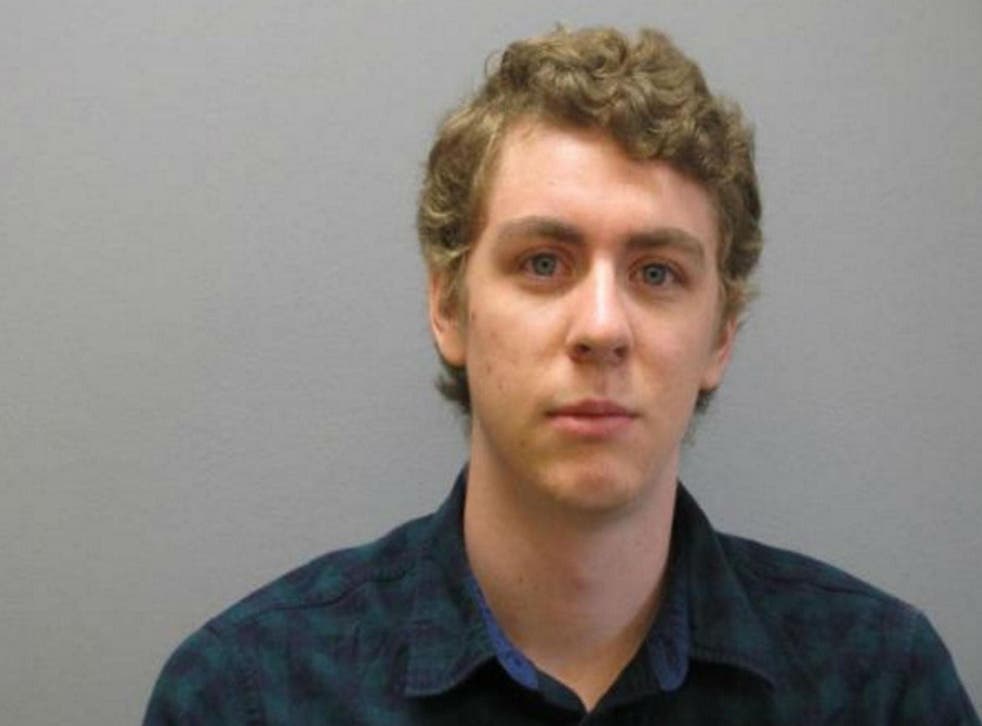 Brock Turner, the former Stanford University swimmer convicted of sexual assault, has registered as a sex offender in his home state of Ohio following his release from a California prison on Friday.
Turner, now 21, sexually assaulted a young woman behind a rubbish bin on the Stanford campus near San Francisco in January 2015, after they had been drinking heavily at a party. He served just three months of a six-month sentence for three sexual assault counts, including digital penetration of an unconscious woman and assault with intent to commit rape.
Following his release last week, Turner returned home to live with his parents in Greene County, Ohio, where he was given five days in which to register as a sex offender. On Tuesday morning his listing appeared on the Ohio Attorney General's online sex offender registry, including a photograph and his home address.
Greene County Sheriff Gene Fischer told reporters on Friday that Turner would be "treated no differently than any other sex offender," which means he cannot work with children or live close to places where children gather, such as parks, schools or playgrounds. He will be subjected to random drug and alcohol tests and searches of his home, and cannot move elsewhere without informing the authorities.
His neighbours will also receive postcards from the sheriff's office to inform them that a sex offender is living nearby, and his name, address and photo will remain publicly available on the state's online sex offender registry for life. Several protesters gathered outside his home in Ohio after his release, some carrying firearms and signs calling for rapists to be "castrated".
Turner's brief sentence and early release have stoked widespread controversy over the way the criminal justice system appears to privilege the wealthy and ignore the seriousness of certain crimes such as campus rape. The 21-year-old has been ordered to pay restitution to his victim in an amount yet to be determined. His lawyer has said he intends to appeal his conviction.
The California state assembly last week passed a bill mandating prison terms for people who sexually assault an unconscious or heavily intoxicated victim. The bill, which was inspired by Turner's case, is currently awaiting Governor Jerry Brown's signature.
Join our new commenting forum
Join thought-provoking conversations, follow other Independent readers and see their replies