Deborah Danner shooting: Police shoot dead 66-year-old black woman 'acting irrationally'
An investigation will look into why the officer did not use his taser and reached for his gun instead. Bronx borough president Ruben Diaz Jr said the incident was 'totally unacceptable'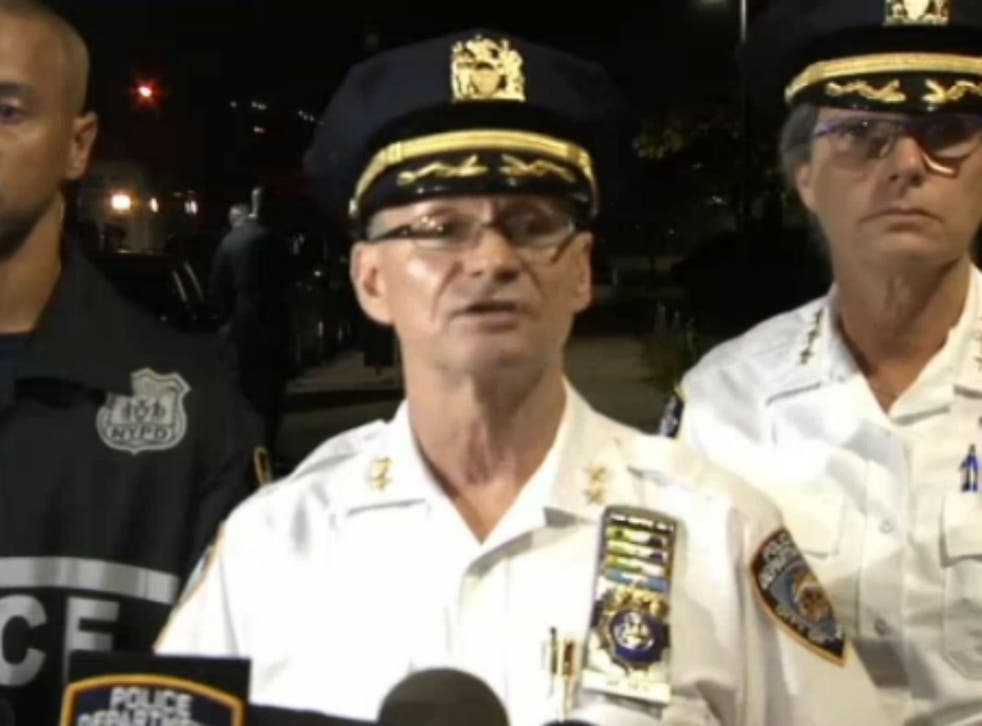 A police officer shot and killed a 66-year-old woman in New York after she allegedly attacked him with a baseball bat.
The officer who fired his weapon, identified as sergeant Hugh Barry, responded to a call about an "emotionally disturbed" woman acting "irrationally" at her apartment in the Castle Hill neighbourhood in the Bronx.
Mr Barry found the woman, Deborah Danner, alone and unclothed in a bedroom, holding a pair of scissors.
He reportedly persuaded Danner to drop the scissors, but he said she then picked up a baseball bat and tried to attack him.
Mr Barry shot her twice in the torso. She was taken to a local medical centre but she died of her injures.
The New York Police Department confirmed to The Independent that the sergeant has been placed on modified duty, which means he does not have his gun and badge, but continues to work in a non-law enforcement capacity.
There is not set timeframe for how long he will be on modified duty.
Assistant chief Larry Nikunen, commanding officer of patrol for the Bronx, said police had responded to "several calls" about Danner in the past but did not provide more detail.
He said an investigation has been opened into the shooting, and to find out why Mr Barry did not first use his taser on the victim.
"A full review of the facts and circumstances of this incident will be conducted," he said.
New York City mayor Bill de Blasio tweeted on Tuesday: "we're determined to get to the bottom of what happened and won't rest until we do".
Bronx borough president Ruben Diaz Jr said the incident was "totally unacceptable" and an "outrage", considering the police did not first use a taser, and he said the police knew about Danner's "history" and that she was "mentally disturbed".
He pointed to Eleanor Bumpurs, an "emotionally disturbed" African American woman who was shot dead in the Bronx in 1984 when police forced their way inside her apartment to evict her. When trying to subdue her, they shot her twice.
"Hasn't anything changed in the last 32 years?" Mr Diaz asked.
He said that if police had to shoot, it should be in the leg, not the chest.
Register for free to continue reading
Registration is a free and easy way to support our truly independent journalism
By registering, you will also enjoy limited access to Premium articles, exclusive newsletters, commenting, and virtual events with our leading journalists
Already have an account? sign in
Register for free to continue reading
Registration is a free and easy way to support our truly independent journalism
By registering, you will also enjoy limited access to Premium articles, exclusive newsletters, commenting, and virtual events with our leading journalists
Already have an account? sign in
Join our new commenting forum
Join thought-provoking conversations, follow other Independent readers and see their replies