Browser the cat allowed to stay at Texas library after international outcry
Browser had been given 30 days to find a new home
Andrew Buncombe
New York
Saturday 02 July 2016 14:36 Comments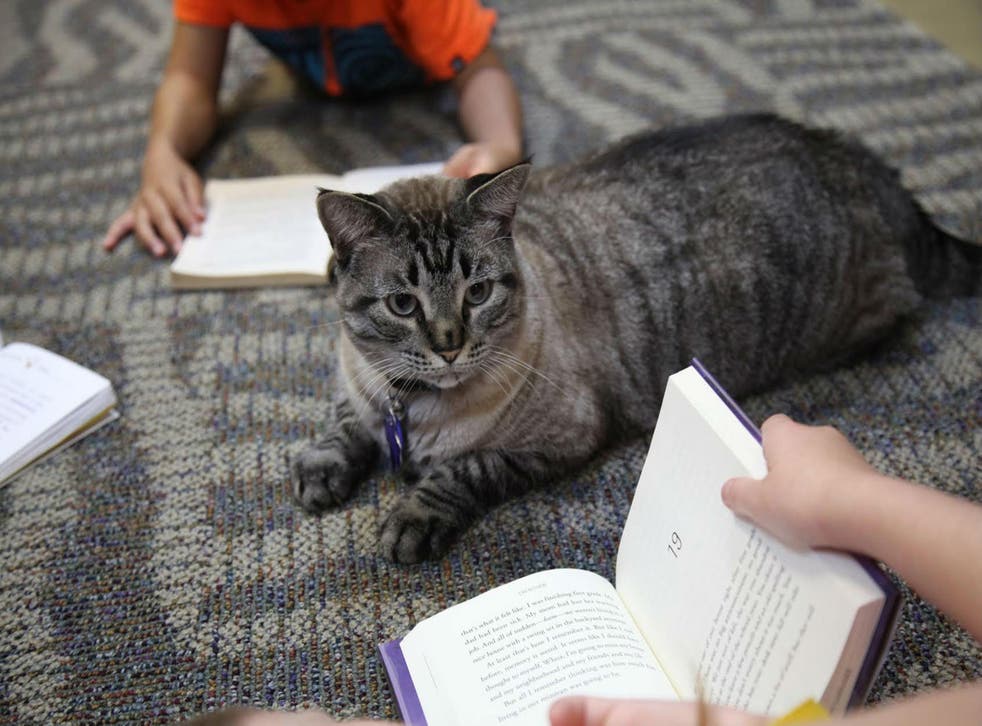 The world may be in flames. But Browser the cat will not be evicted from his home in a Texas library.
The cat, who had spent six years living in the library in the town of White Settlement, was due to have been removed amid claims from council leaders that he was triggering allergies of library visitors. But amid outcry that swept from Texas to Malaysia and Germany, officials in the town near Forth Worth have reconsidered.
On Friday afternoon, at an emergency meeting where the issue of Browser's future was the only item on the agenda, council members voted unanimously to reverse their earlier decision.
Texas city council orders eviction of library's cat
Mayor Ron White told the meeting he received approximately 1,800 emails on the issue. He said they had come Germany, France, Malaysia and Canada, according to the Houston Chronicle.
"Many of the folks who came to the meeting were upset and wanted to speak, but didn't get a chance," Mr White said of the previous meeting where the decision to evict Browser was taken.
"The council members were adamant about speaking and getting the vote in. There was a motion and then a second one before anyone could speak."
On Friday morning, one of the council members who voted to evict Browser, said they had acted after receiving complaints from people who had suffered reactions after entering the library.
"We had a few complaints – our door was not knocked down with complaints – but we had some complaints from people who had gone to the library not knowing there was a cat," council member Elzie Clements told The Independent.
Lillian Blackburn, a retired teacher and president of the Friends of the White Settlement Public Library, had been among those demanding that the council change its decision.
"He has been with us for six years. He came because we had a problem – like lots of libraries do – with mice," she said.
Register for free to continue reading
Registration is a free and easy way to support our truly independent journalism
By registering, you will also enjoy limited access to Premium articles, exclusive newsletters, commenting, and virtual events with our leading journalists
Already have an account? sign in
Join our new commenting forum
Join thought-provoking conversations, follow other Independent readers and see their replies