Bruce Springsteen says Donald Trump presidency gives him special 'kind of fear'
'When you let that genie out of the bottle - bigotry, racism, intolerance, they don't go back in the bottle that easily if they go back in at all,' says the rockstar 
Maya Oppenheim
Wednesday 04 January 2017 17:39 Comments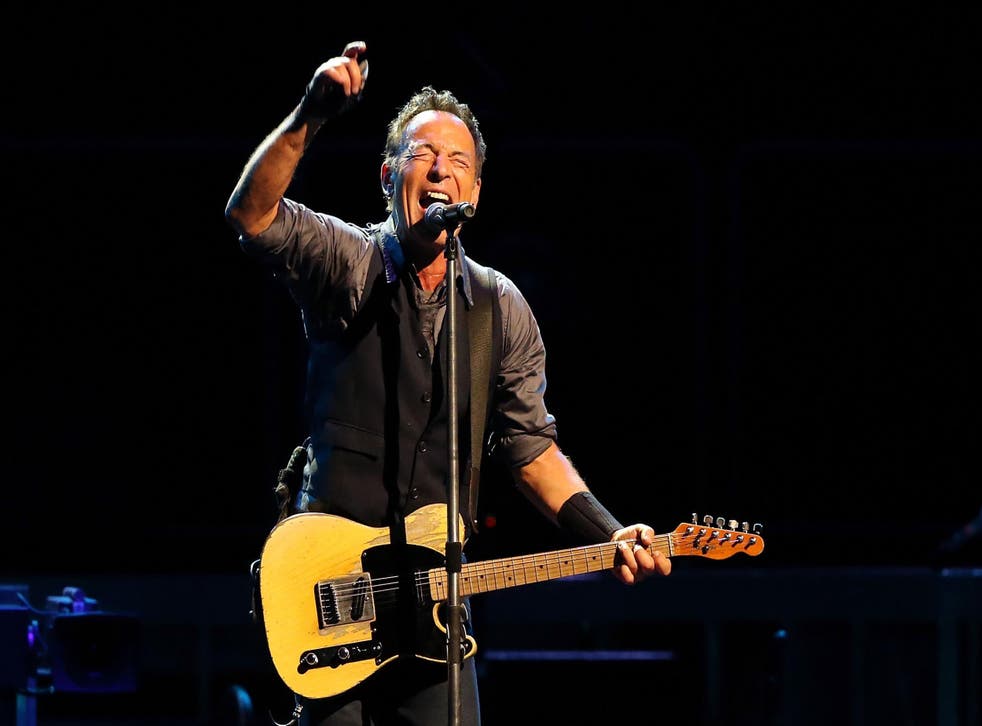 Bruce Springsteen has voiced his concern over the prospect of a Trump presidency and suggested the Republican billionaire is not competent enough to serve as president.
The legendary rock musician said he was scared about what would happen once Mr Trump was sworn in as president and was concerned that Mr Trump's inflammatory rhetoric would become an accepted part of US society. The 67-year-old argued the politician was legitimising citizens to act in ways which were formerly considered "un-American".
"I've felt disgust before, but never the kind of fear that you feel now," Springsteen told Marc Maron on his WTF podcast.
"It's as simple as the fear of, is someone simply competent enough to do this particular job? Do they simply have the pure competence to be put in the position of such responsibility?"
Trump and Putin passionately kiss in street mural

Show all 14
"When you let that genie out of the bottle - bigotry, racism, intolerance, they don't go back in the bottle that easily if they go back in at all," he continued. "Whether it's a rise in hate crimes, people feeling they have license to speak and behave in ways that previously were considered un-American and are un-American. That's what he's appealing to. My fears are that those things find a place in ordinary, civil society."
Springsteen, who endorsed Hillary Clinton during the election, said the people Mr Trump had chosen for his cabinet did not bode well for the future.
The singer said that he could understand how Mr Trump won over great swathes of the American electorate, arguing that his simplistic yet powerful ideas may have led Americans who fear threats such as Isis or losing their job to vote for him.
"There's plenty of good, solid folks that voted for Donald Trump, as well as people who had other agendas."
The musician has been vocal about his contempt for Mr Trump in the past, previously labelling him a "moron" and denouncing his contest as the Republican contender a "tragedy for our democracy". He also warned Mr Trump's past comments about "rigged elections" were profoundly dangerous given the strong influence he exerted.
Register for free to continue reading
Registration is a free and easy way to support our truly independent journalism
By registering, you will also enjoy limited access to Premium articles, exclusive newsletters, commenting, and virtual events with our leading journalists
Already have an account? sign in
Join our new commenting forum
Join thought-provoking conversations, follow other Independent readers and see their replies